Jordyn Woods Used the Kardashian Drama to Grow Her Career – According to Fans
Sometimes Keeping Up With the Kardashians is no easy task. There is drama around every corner. Last year, Jordyn Woods was the latest victim to enter the fold. At the time, she was Kylie Jenner's best friend. That is until she got accused of cheating with the father of Khloé Kardashian's daughter, NBA star Tristan Thompson. The Kardashian-Jenner girls threw Woods out of the house and under the bus. Woods took it in stride and is now being accused of using the drama to advance her own career.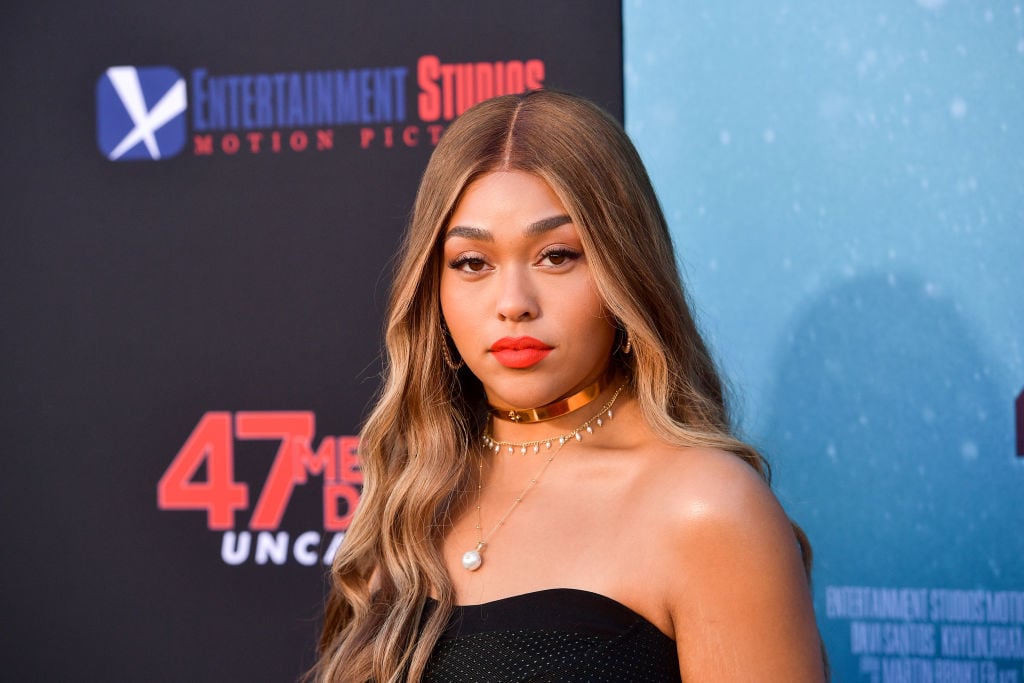 Who is Jordyn Woods?
Woods is a plus-sized model that will forever be known as not only Jenner's BFF but the girl that broke up Khloé Kardashian's family. In 2015, she signed with Wilhelmina International's Curve division and launched a lucrative modeling career. She collaborated with Jenner on a cosmetics line and became a successful social media influencer in the beauty world. Jenner frequently shared Snapchat and Instagram stories that featured Woods. This helped create a huge following for Woods, riding on the successful coattails of her famous BFF. Similar to the Kardashian-Jenners, Woods' career is managed by her own momager, Elizabeth Woods, according to Bustle.
How Jenner and Woods became friends
Jenner and Woods had been friends since middle school. In 2013, Jenner popped up for the first time on Woods' Instagram page. The girls became inseparable, matching their outfits and makeup choices, and appearing everywhere together. In 2015, they started living together in Jenner's massive California mansion. Woods even became the godmother to Jenner's daughter, Stormi. They remained best friends for several years until the infamous cheating scandal that blew their relationship apart.
What KUWTK fans think of Woods
Fans agree that Woods spent years in Jenner's shadow. They question why she ruined her relationship with her BFF to "kiss her sister's baby daddy?" That's what Reddit forum users are discussing in a current thread. Fans suggested, "Jordyn is obviously cashing in on the outcome of the scandal and trying to make something of herself." The common theme amongst Reddit users seems to be the fact that, "People root for Jordyn not because they genuinely care for her but because they like anyone that goes against the Kardashians." A Reddit user summed it all up by saying, "I'm glad she is taking advantage of the connections from the sisters. Get it where you can, girl." Another fan suggested that for Woods, "It's finally time for her to shine on her own!"
Did the drama help or hurt Jordyn Woods' career?
Woods' life went into a tailspin after the drama with the Kardashians. She moved in with her mom, and some of her friends stopped talking to her. Fast-forward a year, and it appears Woods has had enough time to lick her wounds and is ready to take on the world once again, as reported by BET. She has a new set of friends and is busier than ever.
Woods is advancing her modeling career and working on her clothing apparel line, Scndnture. She is slated to star in a new BET film, Sacrifice, and recently appeared as a singing kangaroo on the popular television show, The Masked Singer. Fans of the social media starlet were blown away by her incredible voice, going as far as to say, "Kylie only has money." Even though the Kardashian drama has finally blown over, and Woods is living her best life, it seems fans will forever compare the careers of these two very influential girls.