Joseph Sikora Addressed a Possible Ghost Cameo in 'Power Book IV: Force' Season 2
Fans have long wondered whether James "Ghost" St. Patrick would appear in 'Power Book IV: Force.' Learn what Joseph Sikora said about the possibility.
It's been over two years since the death of James "Ghost" St. Patrick, but talk about his possible return has not slowed. Many fans hope to see him in Power Book IV: Force, the spinoff centering on his former best friend and business partner Tommy Egan. But what are the chances? Will Ghost be in Power Book IV: Force? Learn what actor Joseph Sikora said about the possibility.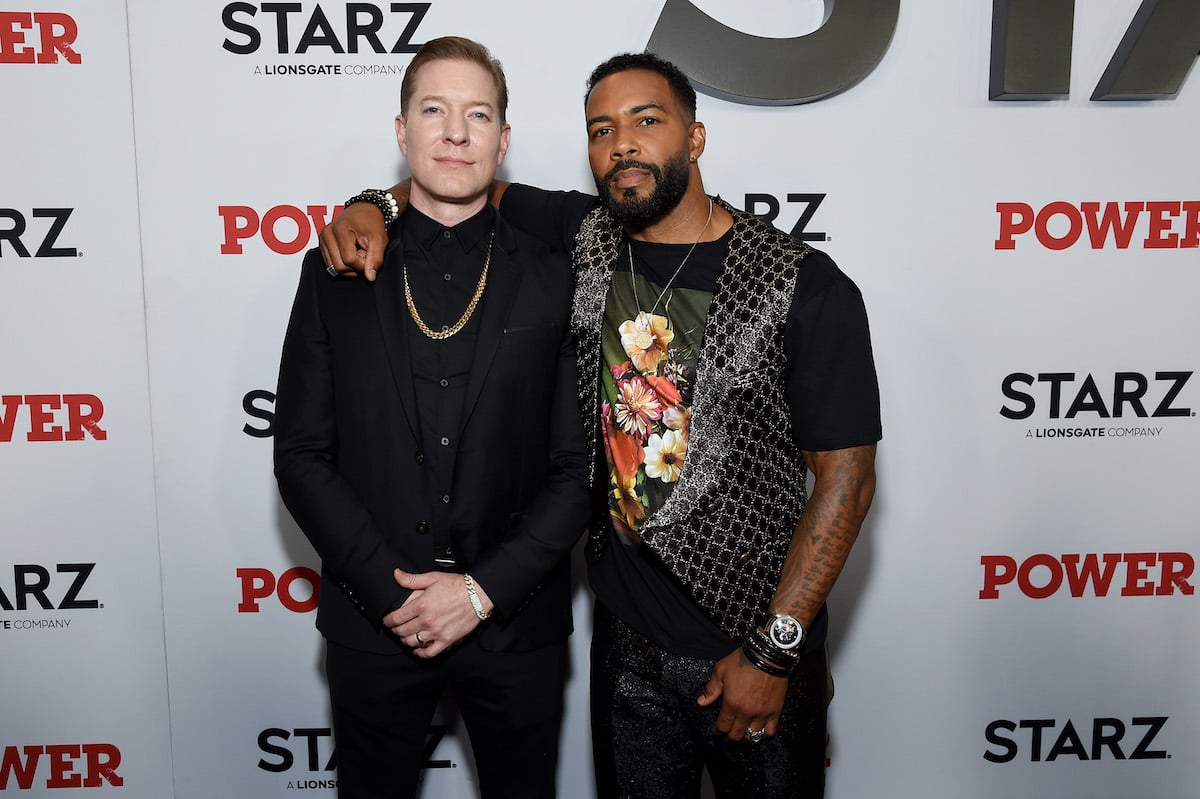 Joseph Sikora addressed the possibility of an appearance by Ghost in 'Power Book IV: Force' Season 2
In an interview with BlackFilmandTV.com, Sikora was asked whether there was a chance Ghost could appear in a future episode. "Sure, yeah," he replied. "There's a possibility. I hope he makes an appearance in season two."
As viewers know, Ghost was shot and killed by his son Tariq in the final season of Power. But there's a theory among some that he faked his death to escape all the threats he was facing. This appears to rest on the fact that Ghost did not receive the customary R.I.P. post on the Power Instagram page. But show creator Courtney Kemp has repeatedly shut that down.
"People have been making a lot, a lot, a lot… a big deal about that, but that's a Starz decision," she said on Instagram Live. "I don't know why they did that. They make those posts."
Omari Hardwick has thoughts on how he could come back
If there was a way to bring him back, Omari Hardwick (Ghost) would certainly be open to it.
"I never close the door [on returning]," he said on the podcast Higher Learning With Van Lathan and Rachel Lindsay. "… I'm never not open. Hell, you name the guy Ghost and so there's always, to me, a possibility of being just that. He really lives in a ghost space at this point, so now that we know he's not on Earth, there is a reality where you can have flashbacks or [something else]."
He also shared his thoughts on what that could look like.
"I would come back but perhaps in a spinoff just in a space to give leverage to the show to go, OK, Ghost is speaking to Tariq, but we know he's not actually there," Hardwick explained. "OK, Ghost is in Tommy's head, but is he really there? You know, just leaving that mystique. But I'd always be open. [Power] changed my life."
When does 'Power Book IV: Force' return?
We'll see whether he makes an appearance on the show. While the release date for Power Book IV: Force Season 2 is uncertain, a new Power Universe trailer promises that it'll be here "soon."
But first, the network will release Power Book III: Raising Kanan Season 2. That show, which centers on Power antagonist Kanan Stark before he died in the original series, will return in the summer of 2022.