Josh Brolin is Open to Returning to Marvel as Thanos, 'I Would Do it I'm Sure'
Josh Brolin is willing to reprise the role of Thanos, if Marvel asked him to.
Josh Brolin played the threatening villain of Thanos in the Marvel Cinematic Universe. In the first ten years of Marvel, everything was leading up to the final battle between the Avengers and Brolin's giant purple bad guy. The Avengers won the day, of course, making a return for Thanos unlikely. Still, Brolin is open to returning if Marvel asked him to. 
Josh Brolin played Thanos in 'Avengers: Infinity War'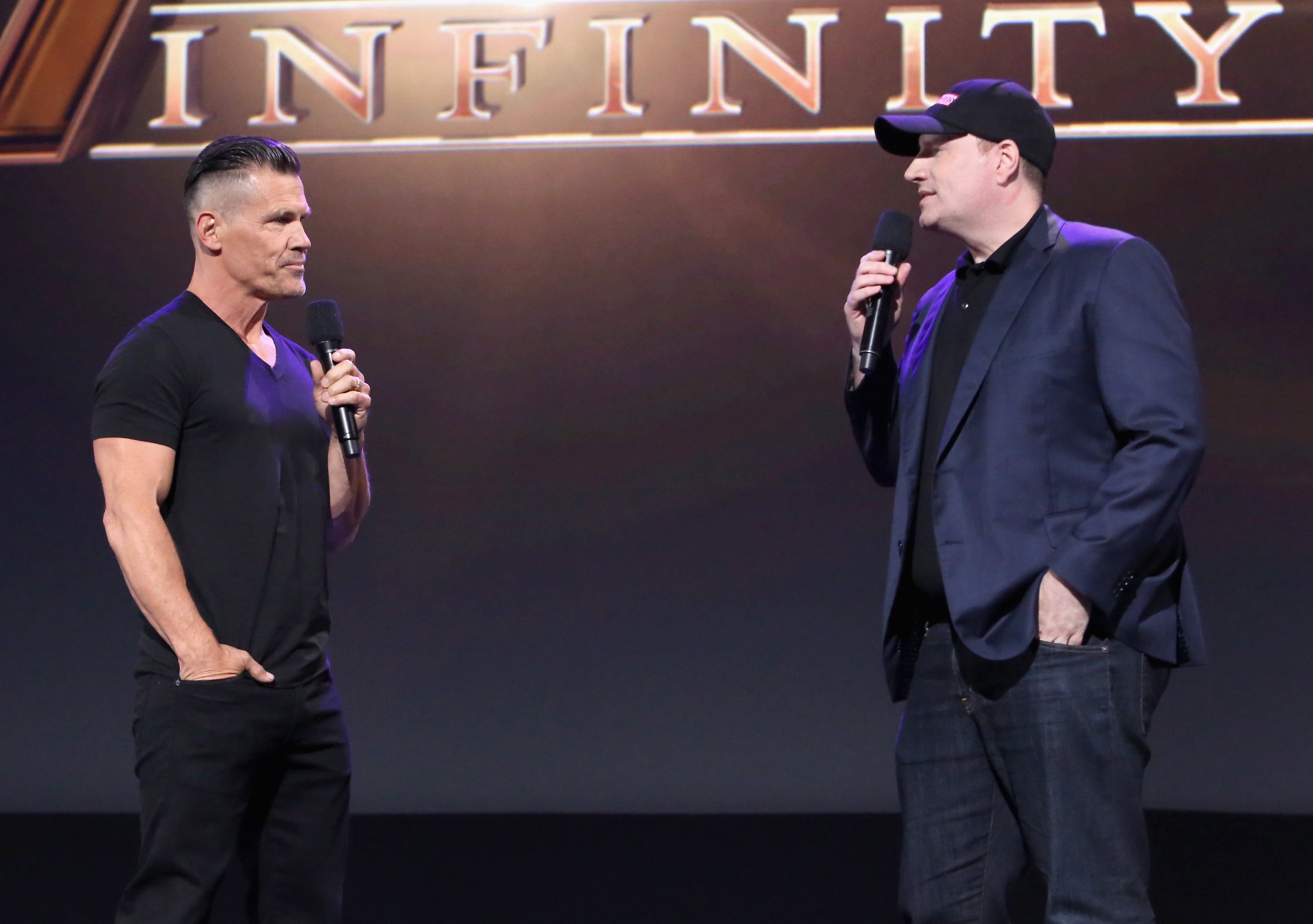 Throughout the MCU, so many post-credit scenes and easter eggs were hinting at the arrival of Thanos. While the character made a brief appearance in a post-credit scene in The Avengers, Brolin didn't play the role until Guardians of the Galaxy where he had a brief role. 
Avengers: Infinity War was Thanos' starring moment. Brought to life by Brolin through motion-capture technology, Thanos shocked the Avengers and audiences when he snapped away half of existence. The Avengers did get payback in Avengers: Endgame, giving Thanos a taste of his own medicine. So, it doesn't seem like Brolin will return to Marvel as Thanos but never say never. 
Josh Brolin is willing to come back as Thanos if Marvel asks him to
The return of the mad titan isn't impossibly, but unlikely for now. In a recent interview on The Jess Cagle Show, Brolin discussed whether he would reprise the role or not. Brolin explained that there are no plans for Thanos to come back to the MCU anytime soon, but he'd be willing to do it if asked. 
"[Marvel Studios has] their own trajectory that they're worrying about and if they want me to do it, I would do it I'm sure, but I don't know what they're thinking," Brolin said. "We've kind of bookended this thing after 10 years. I was so happy and I loved being involved in that so much because that wasn't the intention when I first got involved."
Brolin did reprise the role of Thanos vocally in an episode of What If?…, but it was a drastically different version of the character. The Dune actor could still return to Marvel in another form as he also played Cable in Deadpool 2. With Deadpool 3 moving forward, the opportunity to reprise Cable is still open. 
Thanos was not meant to be a significant character in the MCU
According to Brolin himself, we got more of Thanos than we were originally supposed to. Brolin explained that Thanos was only meant to be a small role, but his impact expanded once Marvel realized he could be a truly great villain. 
"The whole Thanos character, it was more of a cameo and they liked the character so much," Brolin shared. "They had never felt like they had a villain that was substantial enough for what they were creating and then I think they felt like they found it and then there were two movies that kind of revolved around it. It was a lot of fun and it worked out for them very nicely."
Currently, Brolin stars in the new series, Outer Range, which is now streaming on Amazon Prime.