Josh Brolin Once Shared He Turned Down 'Terminator Salvation' Because the Film Didn't Feel Right
Actor Josh Brolin was presented with the opportunity to star in one of the later Terminator sequels. But his instincts told him he might not have been a good fit for the feature.
Josh Brolin turned down 'Terminator Salvation' because it didn't feel right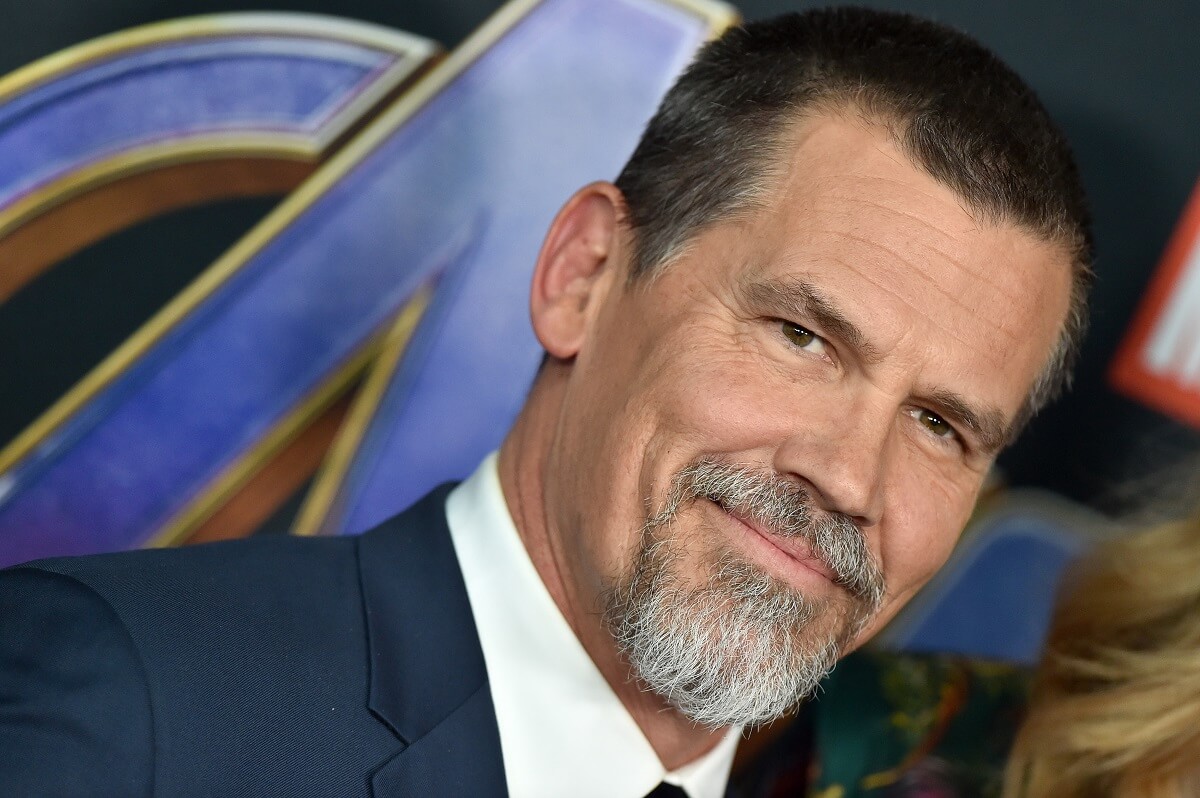 Brolin was originally eyed for a part in McG's Terminator Salvation, which was the fourth film in James Cameron's popular franchise. But unlike the other Terminator movies which took place in the past and present, McG's film focused on the timeline's future.
Christian Bale was cast in the lead role of John Connor. He acted alongside an ensemble cast that included Sam Worthington, Bryce Dallas Howard, and Anton Yelchin.
Some speculate that Brolin was approached for the part that would eventually go to Worthington. In a 2010 interview that Brolin did with Collider for Jonah Hex, Brolin confirmed that he was briefly offered the role. But as interested as he might have been in the script, he felt the story could've been taken in an undesirable direction.
"It's like I've been offered these kind of superhero movies or Terminator or whatever those movies are and I just go ahh. If it really resonates, and Terminator when I read it, I thought was really dark and cool and interesting, but then I knew they could go this way with it or that way," he said.
In a resurfaced interview Brolin conducted with MTV News, he offered a little more insight as to why he rejected the film. It all came down to Brolin's gut reaction.
"I really liked the script though I hear that's not what they filmed. The one I read was very interesting and dark. Ultimately though I didn't think it felt right," he said.
Christian Bale had some regrets about 'Terminator Salvation'
After a brief conversation with Christian Bale, Brolin thought his instincts to avoid Salvation might have been right.
"I saw [Bale] recently and I asked him how it was and he said, 'it's alright,'" Brolin recalled.
Years after starring in the sci-fi movie, Bale confided that Salvation didn't achieve the success he was looking forward to. Bale and filmmaker McG set out to revive Cameron's beloved franchise, but the Oscar-winner conceded that they fell short.
"And unfortunately, during production, you could tell that wasn't happening. It's a great shame," Bale said in a 2018 interview with the Happy Sad Confused podcast.
Bale chalked up Salvation's performance to the writer's strike that was going on at the time. But that was just one of the symptoms that affected the movie.
"It was an unfortunate series of events involving the writers' strike, involving Jonah Nolan, who was able to come on, and really start to write a wonderful script, but then got called away for a prior commitment that he had," Bale explained. "And it's a great thorn in my side, because I wish we could have reinvigorated [the franchise]."
Perhaps what made Salvation's perceived failure even more difficult for Bale was his pride. Many in Bale's team advised the actor to avoid starring in the film. But their advice only further motivated the superstar to join McG's crew.
"There's a perverse side to me, where people were telling me that, there's no way on God's Earth that I should take that role, and I was thinking the same thing," he said. "But when people started verbalizing that to me, I started to go, 'Oh really? All right, well watch this then.' So there was a little bit of that involved in the choice."
'Terminator Salvation' wasn't the only film based on a James Cameron franchise Josh Brolin turned down
Brolin not only turned down a chance to become a part of James Cameron's Terminator mythology, he'd also turned down Cameron's Avatar sequel. Unlike Salvation, however, Cameron had direct involvement with Avatar: The Way of Water being the movie's director. So when Brolin shared that he wanted no involvement with the feature, the filmmaker didn't take too kindly to the actor's rejection.
"If I don't want to do Avatar," Brolin said in a 2017 interview with Esquire. "I'm not going to do Avatar. James Cameron's f***ing calling me this name and that name. Whatever. If James Cameron came to me and said, 'Hey, man, why'd you say that?' I'd go, 'Because it happened.'"