Josh Duggar Arrest: Michelle and Jim Bob Duggar Call Charges 'Serious,' Say They Are Praying for His Family
Michelle and Jim Bob Duggar are speaking out after the arrest of their eldest son, Josh Duggar. 
Josh Duggar, 33, was taken into custody by U.S. Marshals on Thursday, April 29. On Friday, he was charged with receiving and possessing child pornography, KNWA reported. Duggar has pleaded not guilty. He previously appeared with the rest of his family on the now-canceled TLC series 19 Kids and Counting. In 2015, TLC pulled the show off the air after Duggar admitted to having molested multiple girls, including several of his sisters, when he was a teenager.
Michelle and Jim Bob Duggar speak out after Josh Duggar's arrest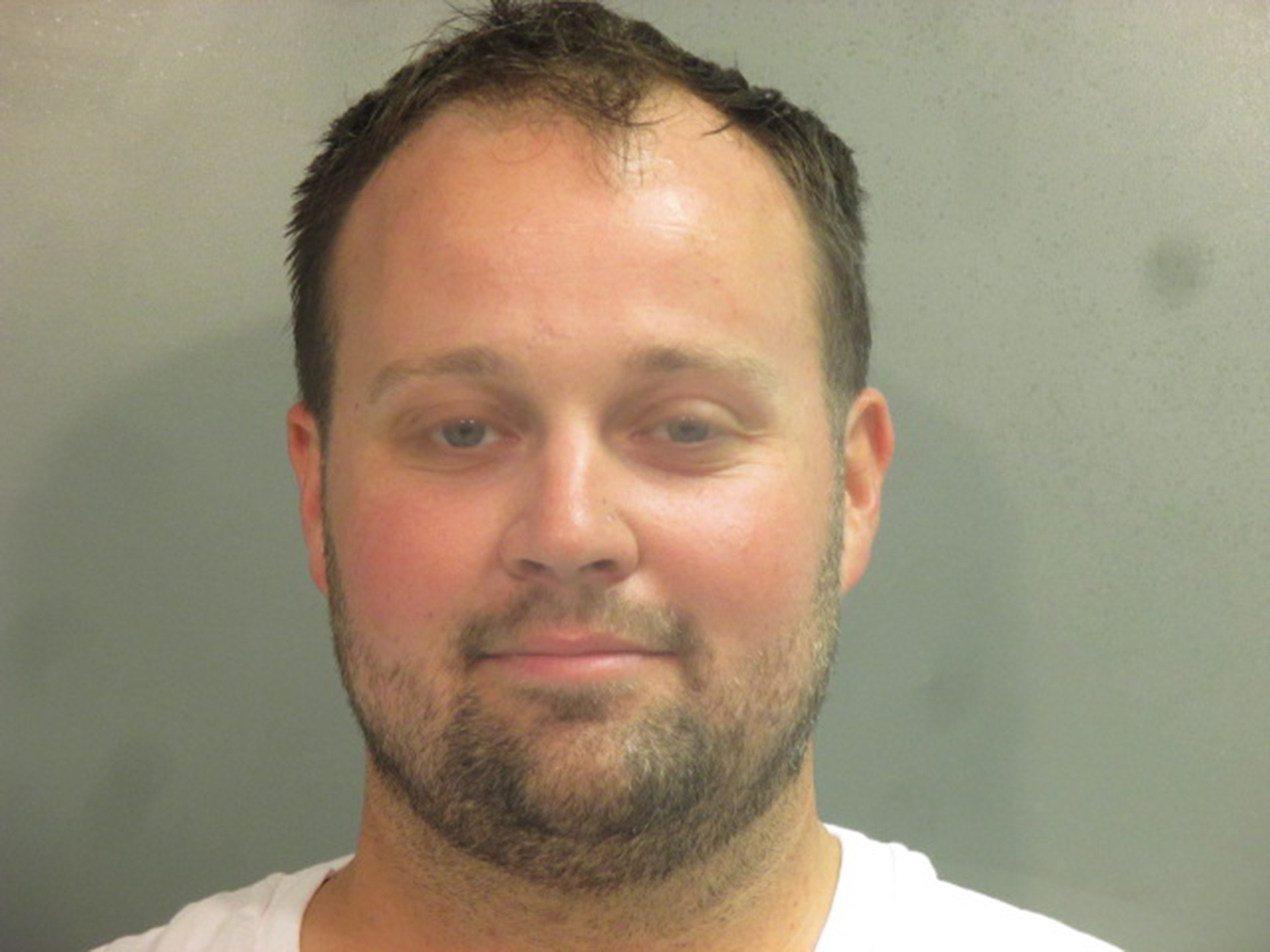 On Friday, Duggar's parents issued a statement about the arrest of their eldest son.
"We appreciate your continued prayers for our family at this time," they wrote. "The accusations brought against Joshua today are very serious."
"It is our prayer that the truth, no matter what it is, will come to light, and that this will all be resolved in a timely manner," they went on to say. "We love Josh and Anna and continue to pray for their family."
Jinger Duggar of 'Counting On' says she is 'disturbed' by charges against her brother
Duggar's younger sister Jinger Duggar and her husband Jeremy Vuolo, who appear on the 19 Kids and Counting spinoff Counting On, have also spoken out after his arrest. 
"We are disturbed to hear of the charges against Josh," they wrote in a statement shared on both of their Instagram accounts. "While this case must go through the legal system, we want to make it clear that we absolutely condemn any form of child abuse and fully support the authorities and judicial process in their pursuit of justice. 
Jill Duggar and her husband Derick Dillard have also commented on her brother's arrest. 
"We just found out this information yesterday," Jill and Derick said in a statement shared with People before the nature of the charges was made public. "It is very sad."
So far, other members of the Duggar family have not made any public statements about the arrest, though several have limited comments on their social media accounts.
Josh Duggar's lawyers say they will defend him 'aggressively and thoroughly'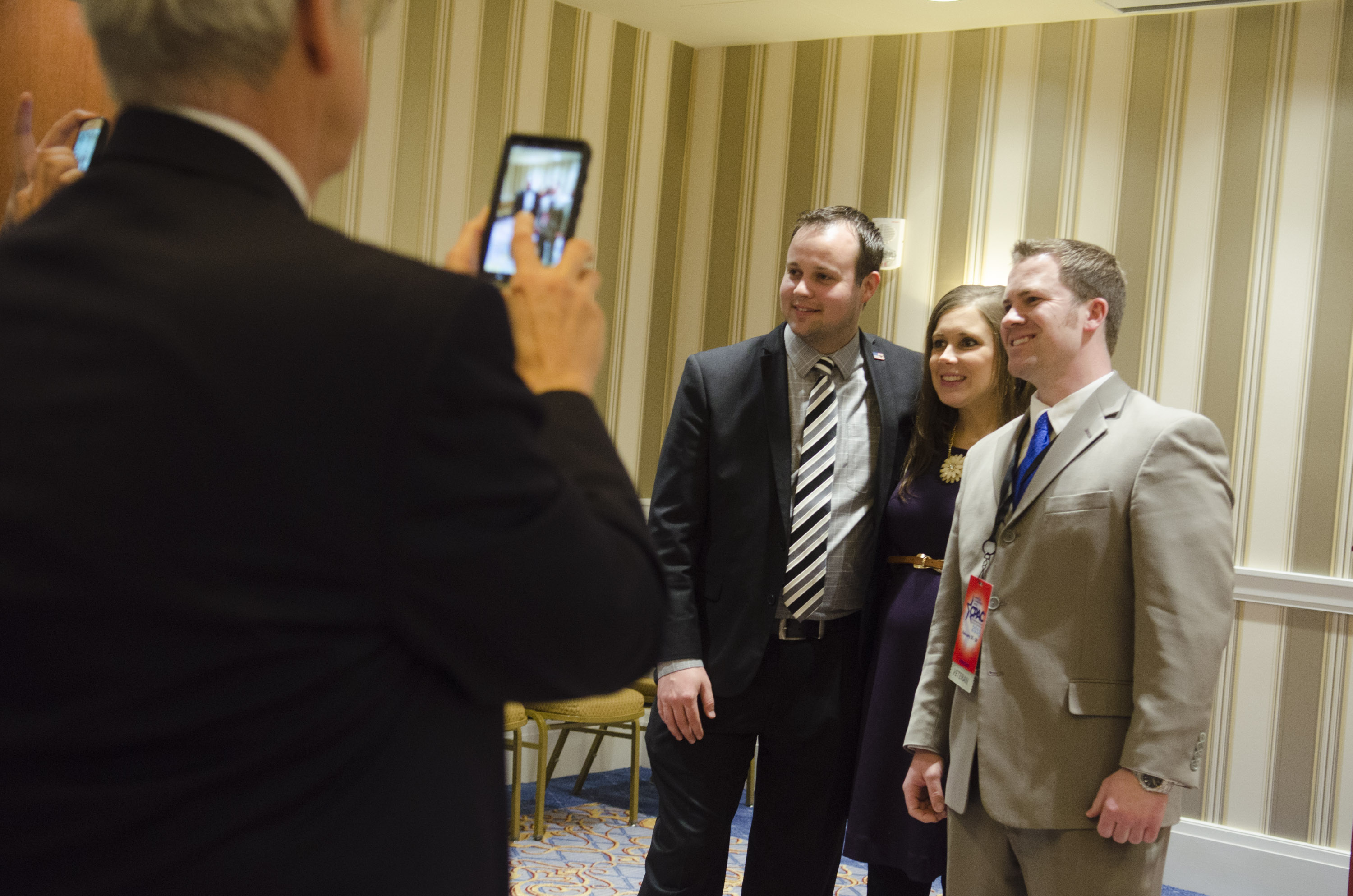 Duggar has been charged with one count of receiving and one count of possessing child pornography, including images of minors under the age of 12, according to court documents obtained by KNWA. If convicted, he faces up to 20 years in prison, as well as fines of up to $250,000 on each count. 
"Josh Duggar has been charged in a two-count indictment. He has pled not guilty to both charges and we intend to defend this case aggressively and thoroughly," Duggar's attorneys Justin Gelfand, Travis W. Story, and Greg Payne said in a statement shared with Showbiz Cheat Sheet.
"In this country, no one can stop prosecutors from charging a crime," they added. "But when you're accused, you can fight back in the courtroom — and that is exactly what Josh intends to do."
Duggar will remain behind bars until a hearing on May 5, according to KNWA. If the former reality TV personality is released on bond, he will not be able to live somewhere where there is a minor in the home. A trial is set for July 6.
How to get help: In the U.S., call the RAINN National Sexual Assault Telephone Hotline at 1-800-656-4673 to connect with a trained staff member from a sexual assault service provider in your area. 
Check out Showbiz Cheat Sheet on Facebook!