Josh Duggar News: Defense Claims Government Got Rid of Evidence That Could've Proven Josh's Innocence
Josh Duggar news continues to dominate the Duggar family headlines. Recently, court documents from Josh's defense team talk about certain motions they support for the case. And one of the documents mentions the defense believes the government got rid of evidence that could've potentially helped prove innocence in Josh Duggar's trial. Here's what happened.
Where is Josh Duggar now? He was arrested in April 2021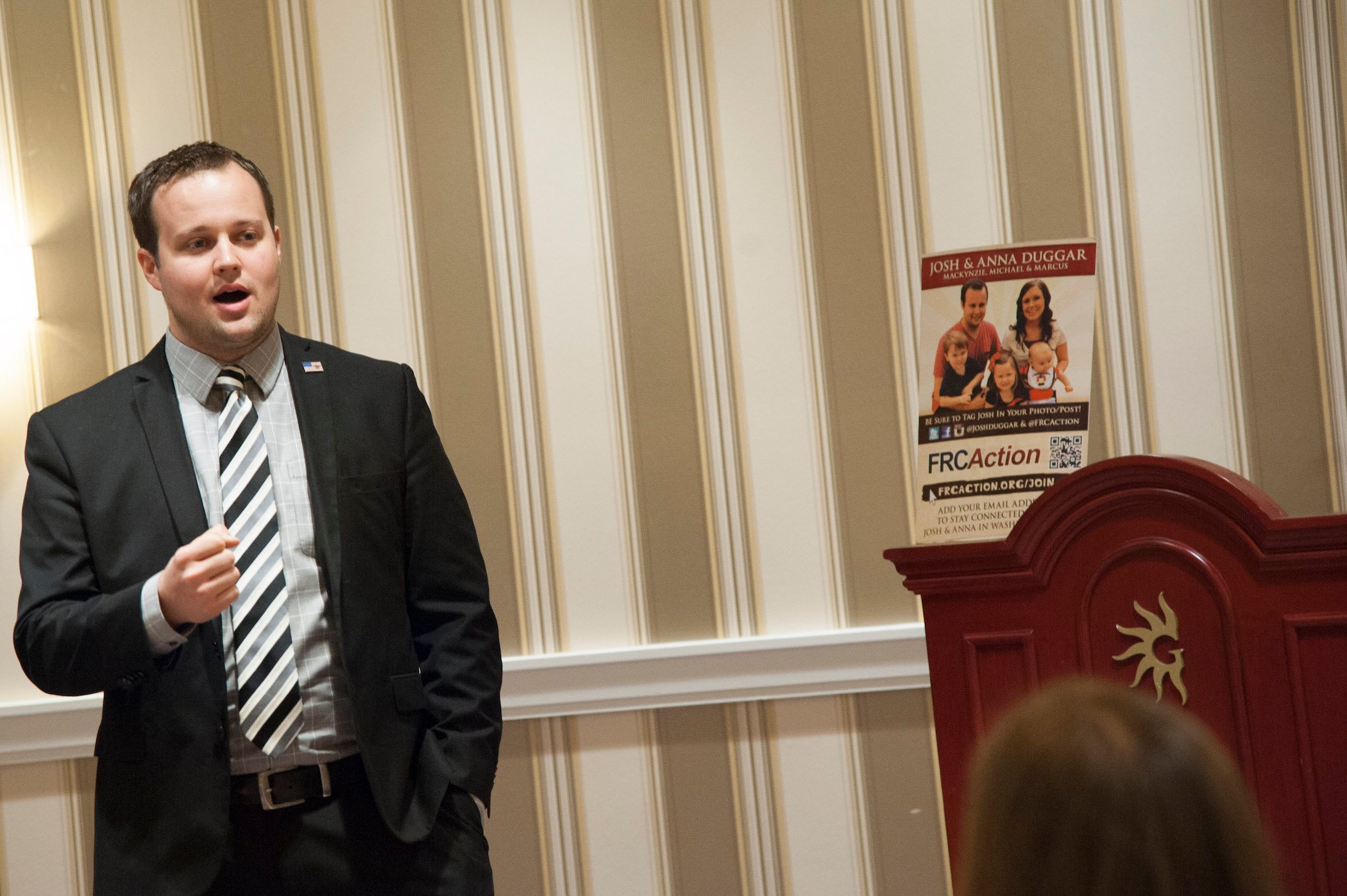 Josh Duggar's arrest in April 2021 surprised many Duggar family fans and critics. Federal agents took the reality star in on suspicion of downloading and obtaining child sexual abuse material. According to an affidavit from a Homeland Security Investigations agent, the FBI visited Josh's place of work, Wholesale Motorcars, after allegedly tracking the IP address of the downloads. They then confiscated a number of electronics, like Josh's phone and laptop.
Despite Josh Duggar's news, he allegedly doesn't seem too worried about what may happen. According to a source close to the Duggar family, Josh believes he'll get away unscathed. "He really thinks he's going to get out of it," the source stated.
Additionally, it seems the arrest created rifts in the family. The source claimed the Duggars aren't as close as they once were due to recent events.
Josh Duggar news: The defense said the government didn't preserve 'exculpatory evidence'
More recent Josh Duggar news suggests the defense has a number of motions they support to protect Josh. A Reddit user uploaded the documents. One document states the defendant supports the "motion to dismiss for government's failure to preserve potentially exculpatory evidence."
The court documents continue by stating "discovery" in the case "reveals that the government did act in bad faith in failing to preserve potentially exculpatory evidence …." The documents then allege the government manually reviewed two phones belonging to witnesses, and they performed one forensic review of another phone. But, according to the defense, the government viewed Josh's belongings much more thoroughly. And they ultimately (allegedly) found nothing worth noting on the other three phones.
Additionally, the defense states the government decided to "seize and 'manually review' two witnesses' cell phones and to 'forensically review' one witness' device" without preserving these records for Josh to review. This allegedly "deprives" Josh of his constitutional right of "access to potentially exculpatory evidence."
His trial has been delayed to the end of 2021
While Josh Duggar's trial was originally set for the summer of 2021, his defense team pushed to delay. Now, the trial will start on Nov. 30, 2021. The pretrial will begin Nov. 18, 2021.
Some Duggar family followers suspect Jim Bob Duggar may push for Josh not to go to trial at all. With more Josh Duggar news making headlines, it doesn't look good for the Duggars. And the family already lost their TLC show, Counting On, due to the arrest. It's likely they won't want any more bad press. But we'll have to wait and see what happens and what Josh and his defense team decide ahead of November 2021.
How to get help: If you or someone you know has been sexually abused, text HOME to the Crisis Text Line at 741741 for free and confidential support.
Check out Showbiz Cheat Sheet on Facebook!