Josh Duggar News: Document Reveals How FBI Agents Found Alleged Abuse Material
Josh Duggar broke Duggar news in April 2021 with his arrest. Now, Duggar family fans and critics are wondering what's next. While we await Josh's trial, an affidavit from an FBI agent posted by a Reddit user details exactly how they found the alleged child sexual abuse material. Here's what it says.
What is Josh Duggar's job? Investigators allegedly found child sexual abuse material at his workplace
Like many of Jim Bob and Michelle Duggar's kids, Josh Duggar has utilized their help to make a career. He and his wife, Anna, have six kids with a seventh on the way. With this many mouths to feed, Josh decided to work on one of the family's car lots as a salesman.
The latest in Duggar news reports an affidavit by Homeland Security Investigations Special Agent Gerald Faulkner details the FBI going to Josh's place of work, Wholesale Motorcars. The affidavit notes a Homeland Security Investigations Task Force Officer went undercover to Wholesale Motorcars on Nov. 1, 2019, to act as if he wanted to purchase a car from Josh. After identifying Josh, the undercover investigator made "verbal arrangements" to possibly purchase a car from Josh in the future.
Those who follow the Duggars may remember rumors of Homeland Security raiding the car lot back in 2019, too. Jim Bob and Michelle denied the investigation happened at their home. "We were shocked to see a news report today state that our home was raided by federal law enforcement agencies," a representative for the family explained to People. "This is not true. To the best of our knowledge, it's also not true that any member of our family is the target of any investigation of any kind."
Josh Duggar news: Affidavit reveals how the FBI found the material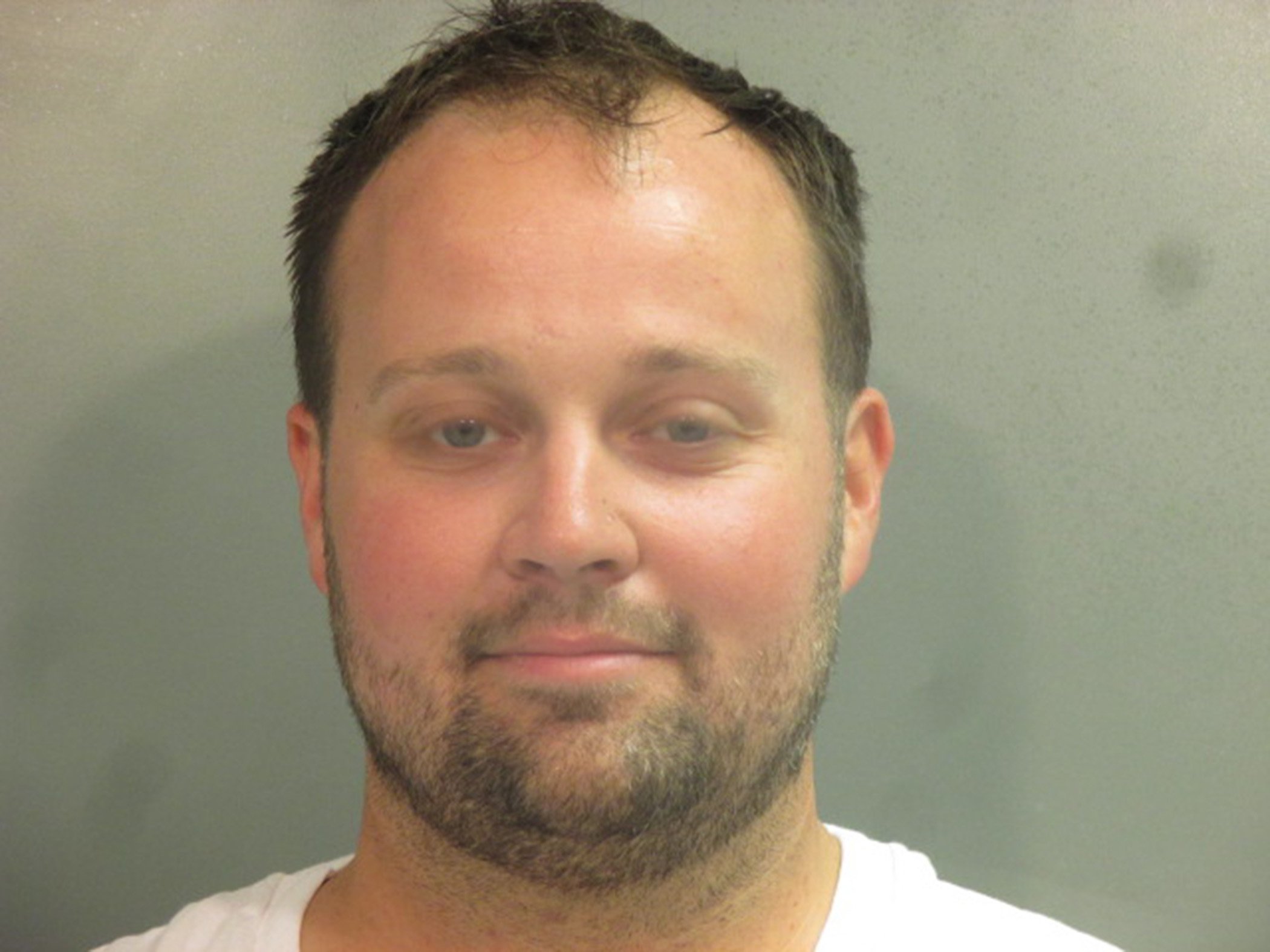 So, how did the FBI find the alleged abuse material on Josh Duggar's devices? Duggar news shows Faulkner explaining the process in his affidavit.
According to Faulkner, it all started with Josh's IP address. "Law enforcement uses specialized 'peer to peer' (P2P) software to locate computers offering to participate in the distribution of child pornography images and files over P2P sharing networks in Arkansas," the document notes. " … Any computer user who can connect to the internet can download P2P application software, which is typically free, and use it to share files through a P2P network."
The affidavit continues by explaining the BitTorrent network, which is a "publically available P2P file-sharing network," as well as what a "torrent" is, which is "a small file that describes the file(s) to be shared." Someone hoping to obtain child pornography would go on a BitTorrent network, then a torrent indexing website, and utilize a keyword search to find the material. From there, a torrent would be available for download. Once downloaded, other users on the BitTorrent network can see what was downloaded.
So, how did law enforcement catch Josh's alleged activity? Law enforcement officials can search the BitTorrent network to see the downloaded material and the download location. In May 2019, a Homeland Security investigator was on a BitTorrent P2P file-sharing network for users downloading child pornography. Investigators located the IP address where the content was being downloaded, which led to Josh's computer.
When is the trial?
Now that Duggar news surrounds Josh Duggar's trial, when does it happen? While many expected to see the trial in summer 2021, a judge agreed to push the date back to November 2021. Page Six reports the trial will happen Nov. 30, 2021, though Josh's team wanted to push it to 2022.
"The court grants this continuance based on its finding that the ends of justice served by taking such action outweigh the best interest of the public and the defendant in a speedy trial," the court order noted.
In the meantime, fans won't see new episodes of TLC's Counting On. The network canceled the series in the wake of the allegations against Josh.
How to get help: If you or someone you know has been sexually abused, text HOME to the Crisis Text Line at 741741 for free and confidential support
Check out Showbiz Cheat Sheet on Facebook!
RELATED: What Happens if Josh Duggar Pleads Guilty? Duggar Family Critics Weigh In