Josh Duggar News: Josh Duggar's Attorneys Call His Life 'Shattered,' Plead With Judge
Josh Duggar's life has been 'shattered' by the guilty verdict, according to his attorneys. Here's what they said ahead of sentencing.
Josh Duggar's trial found him guilty of two counts of possessing child sexual abuse material. Finally, he's receiving his sentence. Prior to the sentencing date, his defense pleaded with the judge in hopes of attaining fewer years behind bars. Here's the latest Josh Duggar news on what attorneys said about his life being "shattered" by the guilty verdict.
Josh Duggar news: Defense says the guilty verdict 'shattered' Josh's life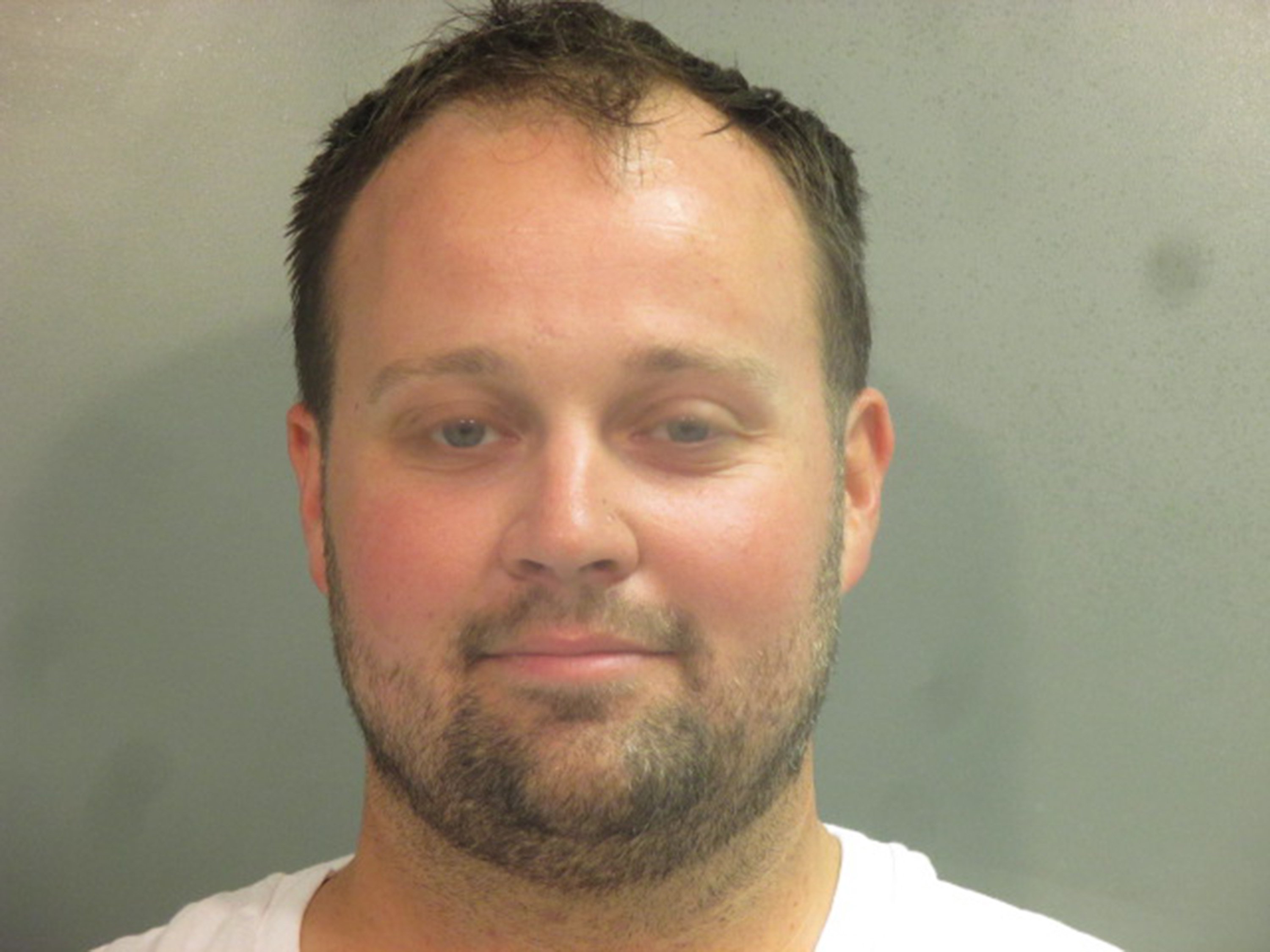 In recent Josh Duggar news, both the defense and the prosecution made comments on Josh's future. The prosecution hopes Josh receives 20 years behind bars, but his defense wants a much lighter sentence.
Insider reports a 53-page memorandum details what his attorneys think. "Even before this Court pronounces its sentence, Duggar's life has already been shattered," the memorandum reads. "His reputation, career, and family have all suffered."
The memorandum also included letters of support from Josh Duggar's wife, Anna Duggar, and his mother, Michelle Duggar, as well as others. The attorneys also noted that Josh "maintains his innocence and intends to exercise his right to appeal," but also "accepts that the crime for which he is being sentenced is serious."
"But in crafting that punishment, Duggar asks that this Court consider this crime within its proper context and consider the person Duggar really is," the memorandum continues. 
The judge recently denied the defense's request for a new trial ahead of sentencing
In addition to the defense attempting to persuade the judge with a lighter sentence, recent Josh Duggar news shows they also fought for a new trial ahead of sentencing. Unfortunately for the defense, Judge Timothy L. Brooks denied the request on Tuesday, May 24, 2022.
"His argument is that no reasonable jury could have found he knowingly received and possessed child pornography because there is insufficient evidence that he, or anyone else for that matter, viewed the images," the documents state. "Mr. Duggar's argument lacks merit, as there is ample evidence he viewed the images of child pornography that had been downloaded to his business computer."
Josh's legal team still hopes for him to attain a lighter sentence, though.
When will Josh Duggar be sentenced?
When does Josh Duggar's sentencing happen? The judge sentences Josh at 9:30 a.m. CT on Wednesday, May 25, 2022, in Arkansas. He could face 20 years in prison and up to $250,000 in fines for each offense.
The Duggar family likely won't comment on the situation publicly before and after sentencing. Jim Bob and Michelle Duggar, as well as a few of the Duggar family siblings, posted statements after the trial ended in a guilty verdict. But they haven't commented on the situation since. Anna Duggar continues to support Josh, as seen in letters written to the judge. She hopes for a lighter sentence so he can return to their family.
We will continue to keep up with the latest Josh Duggar news as it unfolds.
How to get help: If you or someone you know has been sexually abused, text HOME to the Crisis Text Line at 741741 for free and confidential support.
For more on the entertainment world and exclusive interviews, subscribe to Showbiz Cheat Sheet's YouTube channel.