Josh Duggar News: Josh Could Still Take a Plea Deal Under 1 Condition
Josh Duggar news continues to dominate the Duggar family headlines due to his arrest in April 2021. The oldest Duggar family member was arrested on suspicion of downloading child sexual abuse content back in 2019, and he's arrived in court a few times in an attempt to dismiss the case. More recently, Josh reportedly may have been offered a plea deal. And it might not be too late to take it, as he reportedly can still take a plea deal past the deadline date under one condition.
Josh Duggar may have had the option for a plea deal following his arrest and various court appearances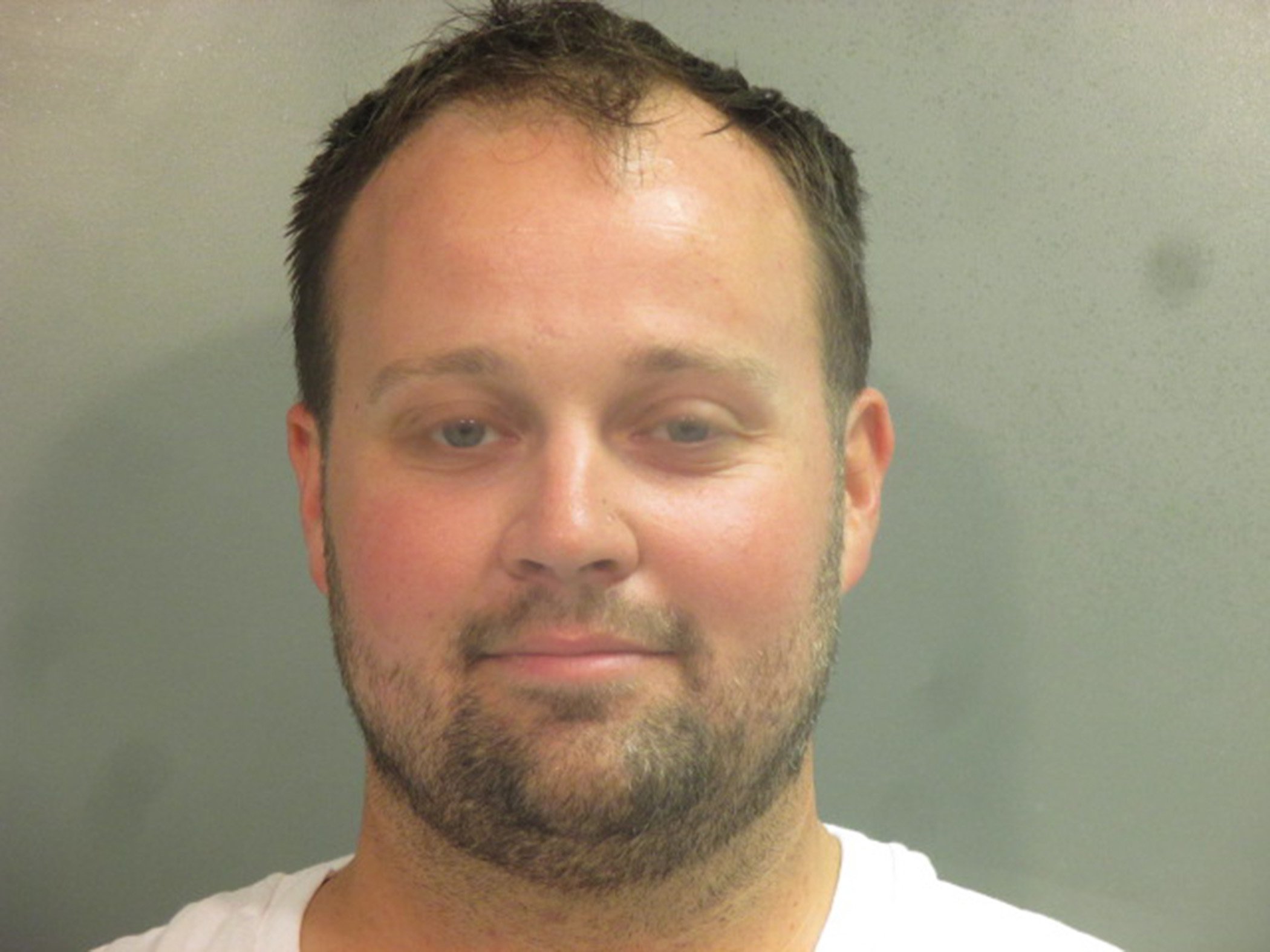 Duggar family fans and critics are watching Josh Duggar news closely as his trial looms. His defense recently attempted to get his case dismissed, but the courts denied the request. Additionally, the courts dismissed four motions set forth by his defense. These motions tried to suppress statements Josh made in the past and attempted to suppress evidence. The courts are currently allowing the evidence and statements to stand.
So, what's happening with a plea deal? Josh reportedly had until Oct. 18, 2021, to take a plea bargain if offered. This would have him admitting guilt to the alleged crimes, but it may help his sentence. Additionally, it seems Josh and his defense had a few extra days to get all the paperwork in order, making the cutoff date to submit a plea around Oct. 20.
Did Josh take a plea — and was a plea even offered in the first place? Duggar family fans likely won't find out until at least a week after the due date.
Josh Duggar news: Josh could still possibly take a plea deal under this 1 condition
While the current Josh Duggar news regarding the plea deal likely won't be public knowledge for a few weeks, it seems Josh and his legal team may still have time to strike a deal.
As previously reported, Josh could still take advantage of an "open plea" if he didn't accept an offered plea deal by Oct. 18. "Theoretically, pleading guilty in the open plea stage could result in an equal sentence as that which would come from trial," a Reddit user explained of the situation.
But there's still one condition where Josh could get the original plea deal if the judge offered one. According to Page Six, Josh could strike a plea deal "if the court finds 'exceptionally' good cause to grant it." An affidavit signed by the judge on June 19, 2021, noted this was the case.
What would qualify as an "exceptionally" good cause? It's unclear. And Duggar family fans will likely have to wait to find out if this scenario happens with Josh Duggar's trial.
When is Josh Duggar's trial?
As far as Duggar family fans know, Josh Duggar's trial is still set for Nov. 30, 2021. It's unclear whether the trial will be televised, but many fans suspect the Duggar family — particularly Jim Bob Duggar — will want it out of the media as much as possible. Other fans also guessed Jim Bob would push Josh to take a plea deal, as it would help to keep the family out of the media during these difficult times.
When it comes to Josh Duggar's wife, Anna Duggar, she also hasn't made any comments about the case. She was last spotted with Josh in court.

How to get help: If you or someone you know has been sexually abused, text HOME to the Crisis Text Line at 741741 for free and confidential support.
Check out Showbiz Cheat Sheet on Facebook!