Josh Duggar News: Judge Rules Against New Trial Day Before Sentencing, Says 'Argument Lacks Merit'
Josh Duggar's attorneys hoped for a new trial ahead of sentencing, but the judge denied them. Here's what's going on with sentencing and what comes next.
Josh Duggar's trial ended in December 2021 with a guilty verdict on two counts of obtaining and possessing child sexual abuse material. Now, his sentencing date approaches. On May 25, 2022, the judge will sentence Josh for his crimes. And his legal team's recent attempt to attain a new trial before his sentencing was just denied. Here's the latest Josh Duggar news.
Josh Duggar news: Judge denies the motion for a new trial before sentencing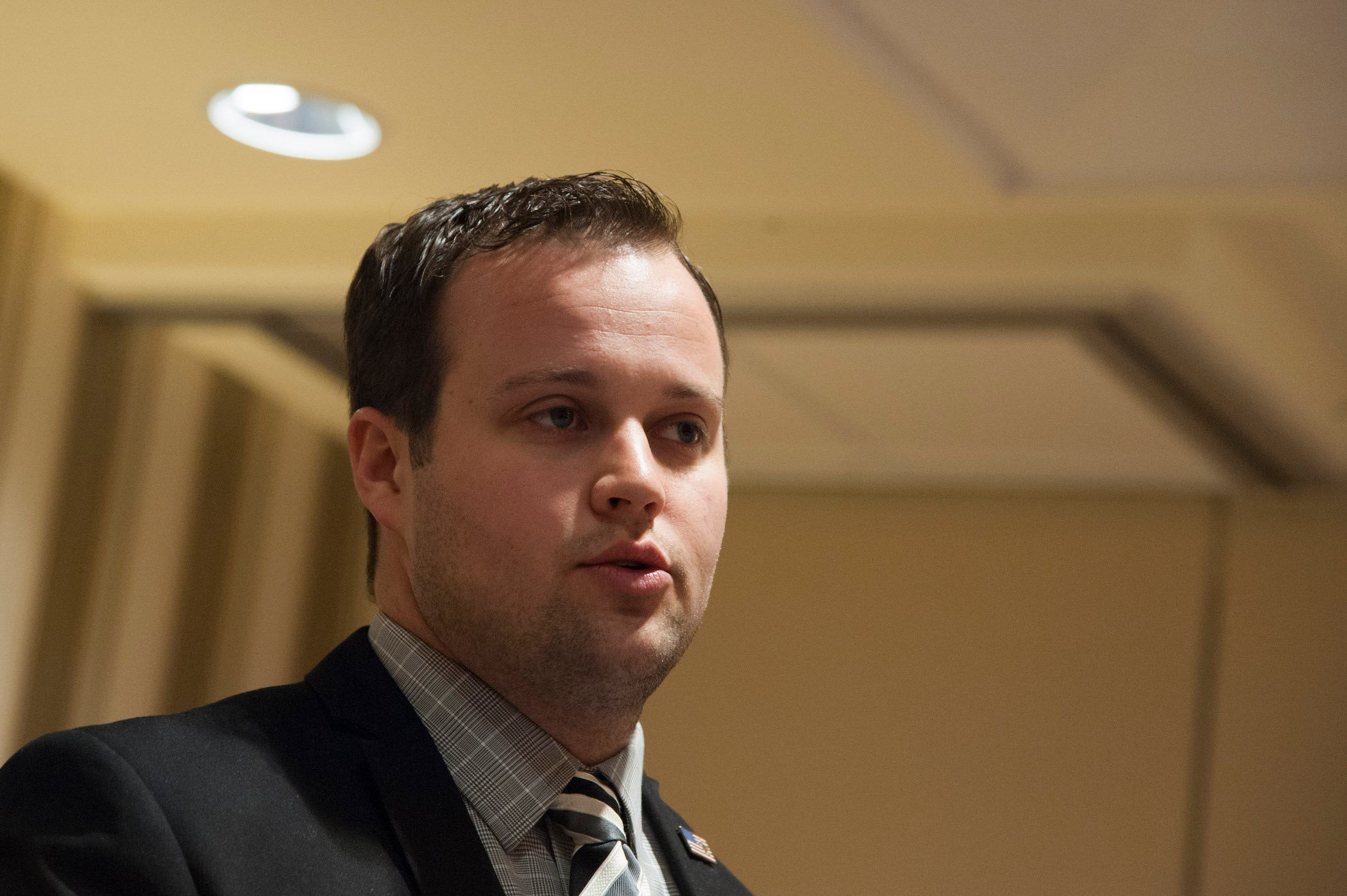 Recent Josh Duggar news is all about sentencing — and everything going on legally before it happens. According to 40/29 News, Josh's attorneys requested a new trial prior to sentencing. Their request was denied on Tuesday, May 24, 2022. The report notes the attorneys claimed there wasn't enough evidence to convict Josh, and they also claimed prosecutors didn't disclose evidence quickly enough. But Judge Timothy L Brooks denied this.
"His argument is that no reasonable jury could have found he knowingly received and possessed child pornography because there is insufficient evidence that he, or anyone else for that matter, viewed the images," the documents read. "Mr. Duggar's argument lacks merit, as there is ample evidence he viewed the images of child pornography that had been downloaded to his business computer."
The documents then go into more details and a summation of what occurred at the trial.
What time will Josh Duggar be sentenced?
The recent Josh Duggar news regarding the denial of a new trial means sentencing will, indeed, happen on May 25, 2022. So, what time will Josh Duggar be sentenced?
Sentencing occurs at 9:30 a.m. CT on Wednesday, May 25, 2022, in Arkansas.
The prosecution hopes Josh will receive 20 years behind bars, though his legal team hopes for a lighter sentence. A sentencing memorandum from the prosecution states there's "no indication" that Josh will take the necessary steps to "change this pattern of behavior and address his predilection for minor females," according to KNWA Fox24.
The prosecution also called Josh "an offender who has a history of sexually abusing minors, who has not received any treatment or therapy for this conduct to speak of, who appears unlikely to ever seek out or meaningfully participate in treatment or therapy to address this conduct, and who continues to deny any responsibility for his past or present crimes."
The Duggar family remains quiet ahead of sentencing
With sentencing looming, how does the Duggar family feel? Jim Bob and Michelle Duggar haven't said much since December 2021, and they keep their social media posts limited. Josh Duggar's wife, Anna Duggar, also hasn't posted much on social media. Though she did add a link on her Instagram page that suggests she believes in her husband's innocence.
Additionally, Anna wrote a letter to the judge ahead of sentencing. The letter details how she believes Josh should be home with his family, as he helps provide and assists in raising their seven kids. Michelle also wrote a letter praising Josh's good-hearted nature.
How to get help: If you or someone you know has been sexually abused, text HOME to the Crisis Text Line at 741741 for free and confidential support.
For more on the entertainment world and exclusive interviews, subscribe to Showbiz Cheat Sheet's YouTube channel.