Josh Duggar 'Really Thinks' He Won't Be Charged With Alleged Crimes, Duggar Family Source Shares
Josh Duggar of the Duggar family found himself in hot water after his April 2021 arrest. Now, a source allegedly close to the family suggests Josh thinks he'll walk free despite the evidence reportedly stacked against him.
Fans of the Duggar family plan to follow Josh Duggar's trial closely. In April 2021, federal agents arrested Josh on suspicion of downloading child sexual abuse material. Now, his trial date draws nearer — and reports claim the Duggars are scrambling to figure out what to do next. A recent report suggests Josh isn't worried at all for his future, though. Here's what a family source allegedly noted.
Where is Josh Duggar now? He was arrested in April 2021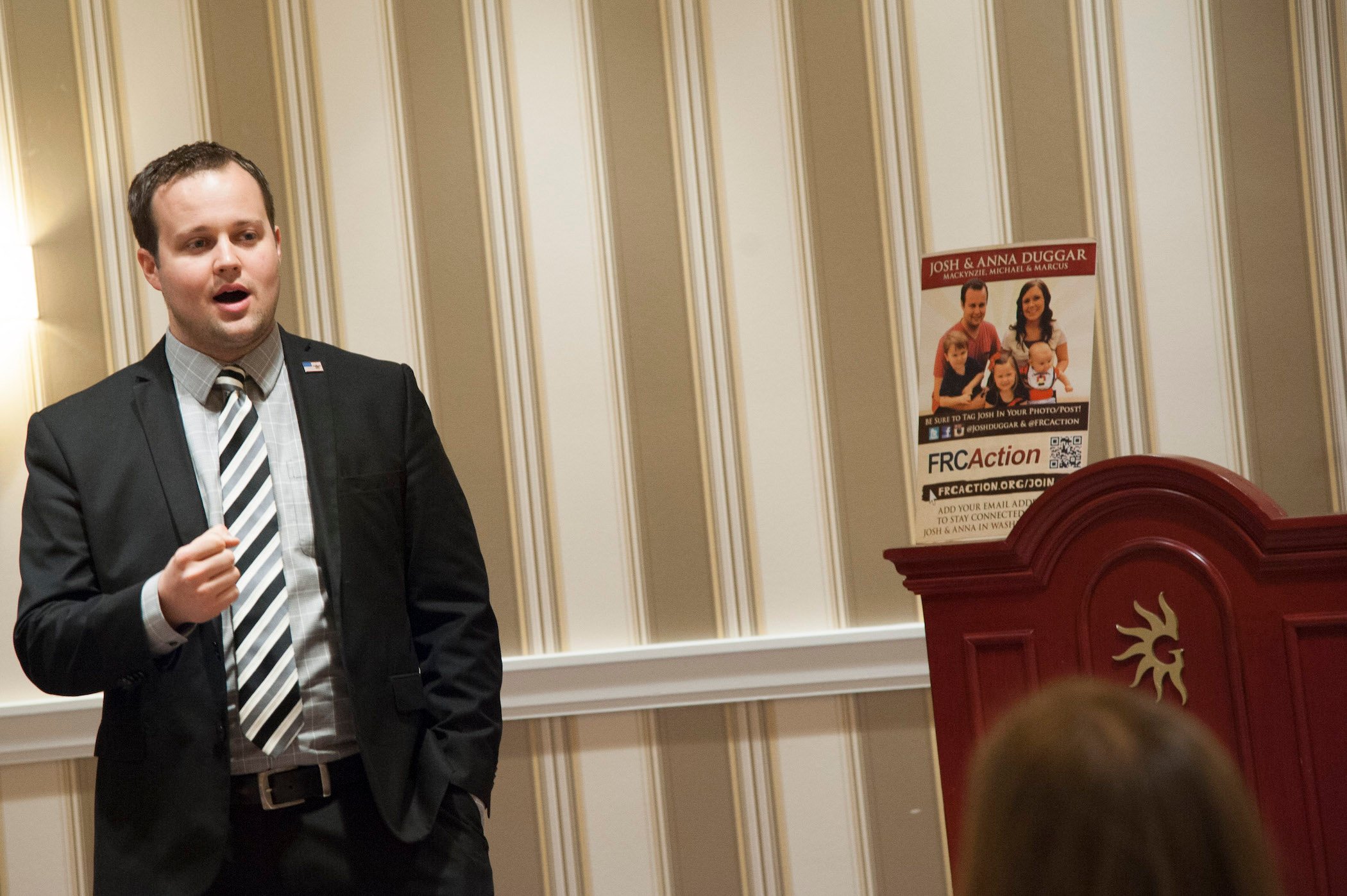 2021 brought Duggar family fans major Josh Duggar news. While Josh has made headlines in the past for unsavory behavior, his arrest in April 2021 shocked fans and critics alike. After allegedly finding child sexual abuse material linked to an IP address at Josh's workplace, agents arrested Josh. So far, Josh pleads not guilty to the crimes.
An affidavit by Homeland Security Investigations Special Agent Gerald Faulkner detailed the timeline of events that took place prior to Josh's arrest. According to the agent, the FBI visited Wholesale Motorcars to take the devices on the premises for further investigation.
Josh's wife, Anna Duggar, hasn't said much in regards to the alleged crimes Josh could be involved in. She's currently due with their seventh child and reportedly visits Josh at the family friend's home he stays at. Josh can only see his six children under Anna's supervision, and he cannot come into contact with any other minors.
Duggar family sources claim he believes he won't get charged for alleged crimes
Josh Duggar's trial may not yield the results some fans and critics want to see — or, at least, that's what Josh allegedly believes. According to a Duggar family source, the family isn't nearly as close as they once were as a result of the current happenings. And Josh allegedly thinks nothing bad will come of any of this.
"He really thinks he's going to get out of it," the source told People, according to Yahoo.
Additionally, Michelle and Jim Bob Duggar continue to stand by Josh, the source adds. "Jim Bob always wants to sweep things under the rug," the source noted. "He's never going to talk about the scandal because it's bad for business."
Another report from Insider suggests Josh's legal team told authorities they should consider looking into one of Josh's employees. The person in question, identified as "Witness #1," told authorities he worked for Josh. The witness also allegedly admitted to looking at adult pornography, though he denied viewing child pornography.
When is Josh Duggar's trial date?
So, when is Josh Duggar's trial date now? Originally, the trial was set for summer 2021, but Josh's legal team requested to delay the trial until February 2022. The judge ruled the trial could delay until November 2021. As of now, that remains the date.
Some believe Jim Bob Duggar will prevent Josh from heading to trial at all. Josh may be offered a plea deal — and in order to continue to sweep the case under the rug and out of the public eye, Jim Bob may encourage Josh to take the deal. Only time will tell what exactly happens with the court ruling for Josh's case.
How to get help: If you or someone you know has been sexually abused, text HOME to the Crisis Text Line at 741741 for free and confidential support.
Check out Showbiz Cheat Sheet on Facebook!