Josh Duggar Transferred to Federal Prison: What We Know About Where He's Serving His Sentence
TL;DR:
Josh Duggar has been transferred to federal prison following his conviction on charges of receiving and possessing child pornography.
Duggar, who once appeared on 19 Kids and Counting with his parents and 18 siblings, will serve his 151-month sentence at FCI Seagoville.
FCI Seagoville is a low-security prison in Texas that houses more than 1,700 inmates.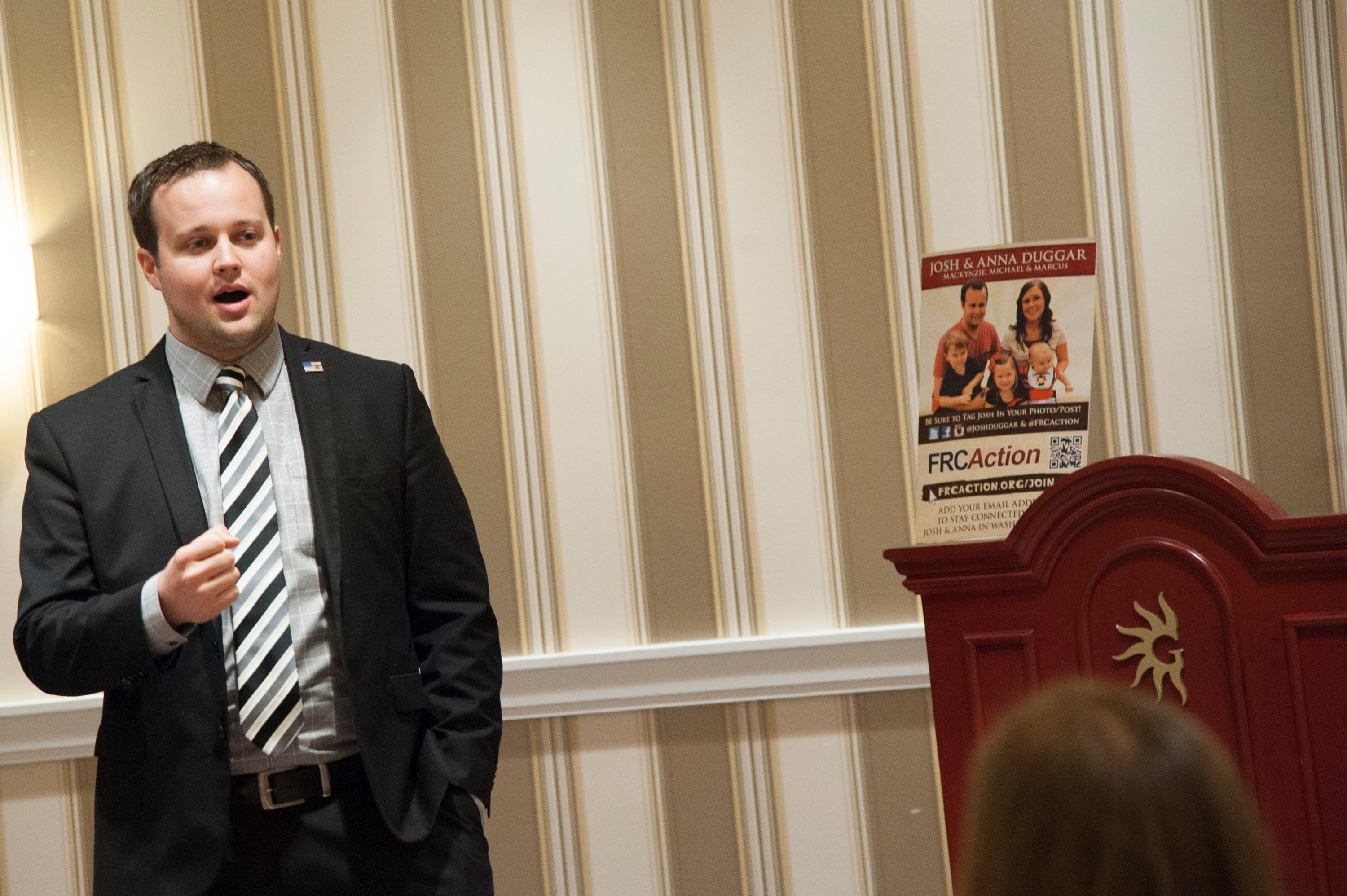 Josh Duggar has arrived at the prison that will be his home for the next 12½ years. The former reality TV personality has been transferred to FCI Seagoville, where he will serve his time following his conviction on charges of receiving and possessing child pornography.  
Josh Duggar transferred to federal prison
Duggar previously appeared on the TLC series 19 Kids and Counting. He was arrested in April 2021. Authorities alleged that he had downloaded material depicting child sexual abuse. A jury convicted him in December 2021. In May 2022, he was sentenced to 151 months in prison. 
Since his conviction, Duggar has been behind bars at the Washington County Detention Center in Arkansas while awaiting transfer to federal prison. In late June, authorities moved him from that facility to FCI Seagoville in Seagoville, Texas. 
FCI Seagoville is a low-security prison in Texas with a program for sex offenders
RELATED: Josh Duggar's Sentencing: Inside the Sex Offender Program in Prison
FCI Seagoville is a low-security federal prison; there is also an adjacent minimum-security prison camp and detention center. It is home to just over 1,653 male inmates at the prison and 98 at the prison camp. The prison is located outside of Dallas and about 350 miles from Springdale, Arkansas, where Duggar lived with his wife Anna Duggar and their children. 
Seagoville was one of two prisons the judge in Duggar's case recommended he be sent to because they had treatment programs for sex offenders. However, participation in the program is voluntary. The 9- to 12-month program consists of group meetings 2 to 3 times per week. "Participants learn basic skills and concepts to help them understand their past offenses and to reduce risk of future offending," according to the Bureau of Prisons.
What life will be like for Josh Duggar in prison 
What will life in prison be like for the former reality TV star? Details from the prison handbook offer some clues.
After his arrival, Duggar would have been assigned a bed in either a dorm or a room, depending on availability. Inmates must keep their living quarters clean, and all personal property must be stored in a locker. Duggar will also be required to work in the prison, perhaps in food service, the prison's business office, or for the on-site textile factory. Pay begins at $0.23 per hour and goes up to $1.15 per hour. 
Inmates at FCI Seagoville are typically entitled to 300 minutes of phone calls per month. The prison's chapel offers religious services in a variety of faiths. Various academic and training programs are also available, including college credit courses and continuing education classes in subjects such as accounting, personal fitness, creative writing, and drawing. There is also a prison law library and leisure library, and inmates can borrow books from the Dallas Public Library through the interlibrary loan system. Recreation options include a range of organized sports, such as weightlifting, a hobby shop, a music room, and a wellness program. 
When Anna visits Josh, she'll have to abide by the visiting restrictions. Only five people per visit are allowed. Physical contact — such as kissing and hugs — is only allowed at the beginning and end of a visit. 
How to get help: If you or someone you know has been sexually abused, text HOME to the Crisis Text Line at 741741 for free and confidential support.
For more on the entertainment world and exclusive interviews, subscribe to Showbiz Cheat Sheet's YouTube channel.
RELATED: Anna Duggar 'Hasn't Turned Her Back' on the Duggar Family After Josh Duggar's Sentencing, Source Claims