Josh Duggar Trial: Who Are Bobye Holt and Jim Holt? Their Daughter Was 14 Years Old When Seriously Dating Josh Duggar
Josh Duggar's trial involved testimonies from both Jim Holt and Bobye Holt. Bobye went into details regarding Josh's past relationship with the couple's oldest daughter. So, who are the Holts? Here's what we know.
Josh Duggar's trial continued on Dec. 6, 2021, and a number of Duggar family members, including Joy-Anna Duggar, Jessa Duggar, James Duggar, and Jason Duggar, attended. Additionally, Bobye Holt took the stand once again to speak about Josh Duggar's past. So, who are Bobye Holt and Jim Holt, Duggar family friends who seem to know a lot about the family? And what do we know about Bobye Holt's daughter who dated Josh prior to his courtship with Anna Duggar?
Who are Bobye Holt and Jim Holt? Bobye Holt's daughter dated Josh Duggar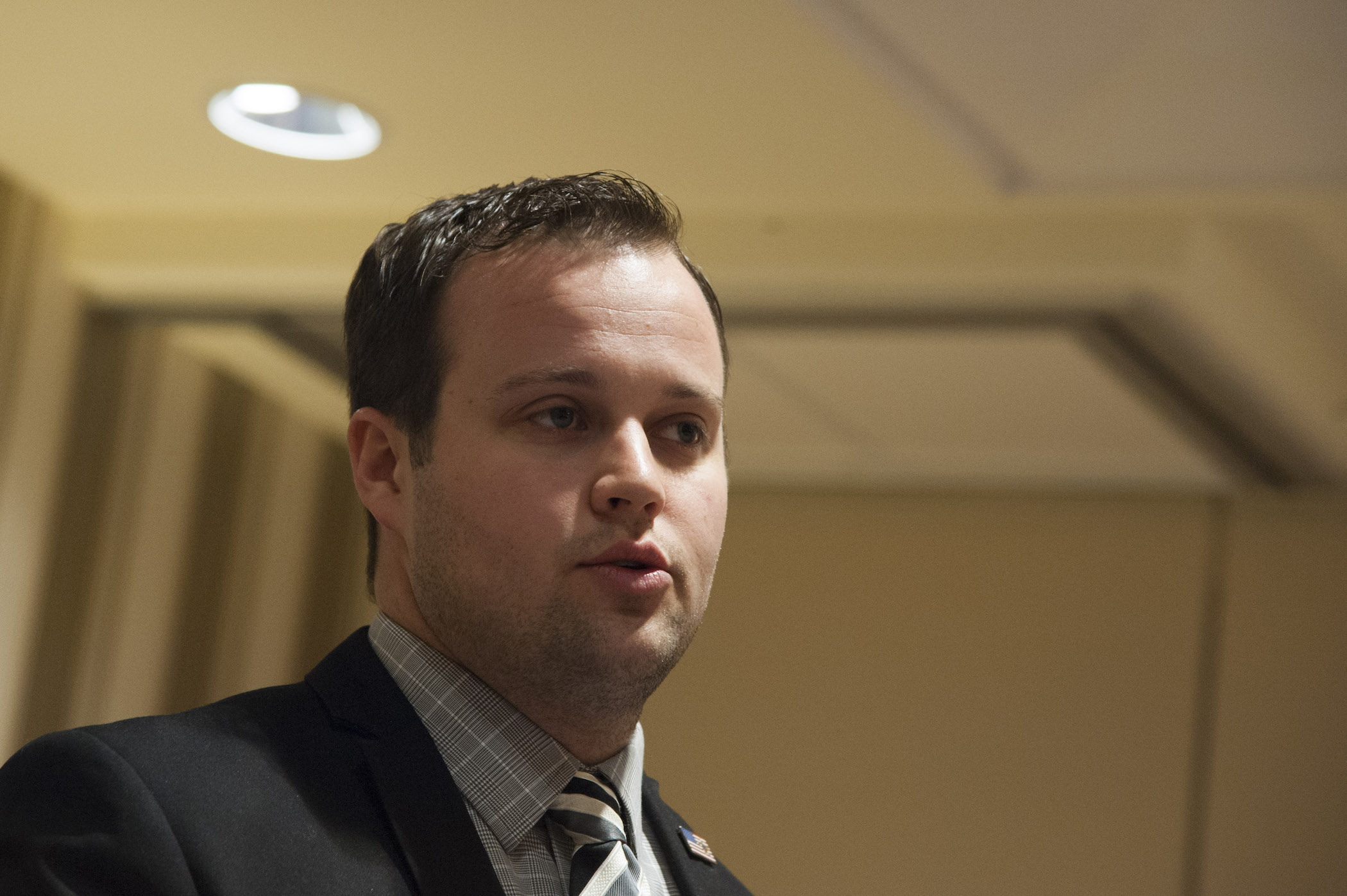 With Bobye Holt's testimonies during Josh Duggar's trial, Duggar family followers are wondering exactly how the Holts know the Duggars.
Bobye Holt and Jim Holt are longtime family friends of Jim Bob and Michelle Duggar. The Sun reports the families have known each other and remained friendly for more than three decades, and Jim Holt knew Jim Bob Duggar when he was just 11 years old. YourTango reports Jim also took part in Arkansas politics along with Jim Bob. Josh helped Jim with some of his political campaigns through the years.
The Holts and the Duggars all reportedly went to the same church, too meaning the Holts are likely also devout independent Baptists.
"We have been friends with the Duggars for 36 years," Bobye said during the trial. "Our children were best friends."
The Holts have 11 children, too. Bobye said their oldest child courted Josh back in 2002. "Our oldest was Josh's girlfriend in November of 2002," Bobye added. "It was formal. They were 14." Bobye then stated the families called off the courtship after the Duggars and Holts learned Josh Duggar allegedly molested a couple of young girls.
"He told us so our oldest daughter would know why the relationship had to end," she stated in court.
Jim Holt and Bobye Holt testified in Josh Duggar's trial on Dec. 6, 2021
Bobye Holt's first testimony during Josh Duggar's trial revealed more information about Josh's past molestation scandal. Back in 2002/2003, Josh allegedly molested young girls, including a few of his sisters. Bobye stated Josh told her about one particular instance involving a 5-year-old, The Sun reports. He was 15 years old at the time.
On Dec. 6, 2021, both Jim Holt and Bobye Holt testified. The Sun reports Jim spoke first, and he said he and Josh talked about Linux partitions back in 2010 when Josh initially asked.
Bobye testified next. She gave more details about the failed courtship between her daughter and Josh, and she also recalled going to the Duggar family home in 2003 to discuss Josh's alleged molestation. She also noted that testifying felt "miserable" and that she still loves Josh.
Jill Duggar and Jed Duggar are also expected to testify
In addition to Jim Holt and Bobye Holt's testimonies in Josh Duggar's trial, Jill Duggar and Jed Duggar might also take the stand. The Duggar family siblings were listed as possible witnesses early in the trial. They haven't testified just yet, but it's clear Jill is anticipating it, as she recently dyed her hair blond for the first time possibly in preparation.
It's unclear if Bobye and Jim will have to testify again during the trial.
How to get help: If you or someone you know has been sexually abused, text HOME to the Crisis Text Line at 741741 for free and confidential support.
Check out Showbiz Cheat Sheet on Facebook!