Where Are Josh Duggar's 6 Kids? Reports Claim the Duggar Family Doesn't See Them Often
Josh Duggar was arrested in April 2021, and Anna Duggar is reportedly sticking by his side and visiting him often. Where does this leave their six children? According to an insider, Anna's kids aren't staying with the Duggar family.
Josh Duggar's arrest made major Duggar news in April 2021. Police arrested the older Duggar family son on suspicion of obtaining child sexual abuse images. Now, fans and critics alike are wondering what's next for his wife, Anna Duggar — and what's going on with their six children. So, where are Josh and Anna's kids now? Recent reports explain who they're staying with.
Josh Duggar's wife, Anna Duggar, is reportedly spending time with Josh at his guardian's home
According to an insider who spoke with The Sun, Josh and Anna are spending plenty of time together after Josh's arrest. Currently, Josh is staying with Lacount and Maria Reber, friends of the Duggar family. The Rebers have a mansion in Elkins, Arkansas, and they're allegedly allowing Josh to stay on their property prior to his trial.
In addition to their mansion, the Rebers reportedly have nine acres of land they purchased in 2005 for $68,000. On top of that, they have a long, gravel driveway leading out to the main road. Given the length of their driveway and the amount of land they own, it seems Josh is able to get a decent amount of privacy away from the outside world.
The insider who spoke to The Sun claims Anna visits the Reber residence quite often to see Josh. And it seems she also stays over there. "Anna has pretty much moved in, but she's still not on good terms with Mrs. Reber," the source claimed. "She's disappointed she said in his bail hearing she didn't feel safe around Josh alone."
Where are Josh and Anna's children? They're reportedly not with the Duggar family
If Anna is staying with the Rebers, where are her and Josh's kids? The insider told The Sun her family's helping out with watching their six children.
"Anna is spending most of her time with Josh at the Rebers, and her family has stepped in to help raise all their kids," the insider alleged. "She takes them to visit him or they are looked after while she's there alone, despite what he's been charged with she refuses to believe he's guilty."
Another insider then noted it's Anna's sister, Priscilla, who's helping the most. "Her family has been helping with the kids, especially her sister Priscilla and her husband David," they noted.
So, why isn't the Duggar family helping Anna out? Anna allegedly isn't on good terms with Jim Bob and Michelle Duggar after Josh's arrest. "Anna is in denial," another source told The Sun. "Jim Bob is telling people she is defending Josh and no longer speaking to most of the family. Jim Bob said she blames him and wife Michelle for Josh's arrest."
Do the Duggars speak to Josh?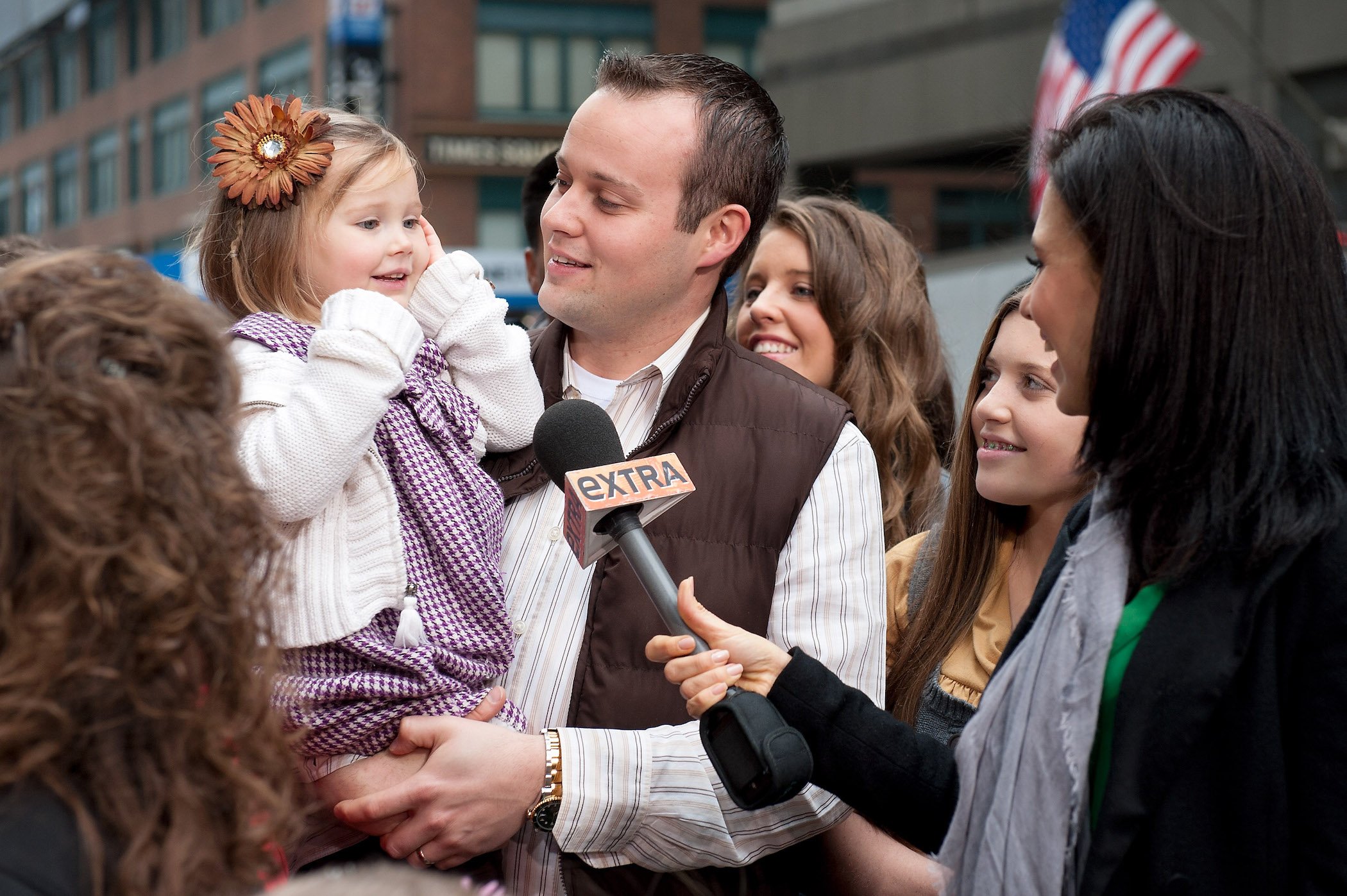 So, do the Duggars currently speak to Josh after his arrest? It sounds like Jim Bob keeps in touch, as he's likely the one who arranged for Josh to stay with the Rebers. But it seems like Josh's siblings don't speak to him. A number of Duggar family members, like Jessa, Jinger, and Jill, released statements after Josh's arrest noting they hoped to learn the truth of the situation — whatever that may be.
Josh also can't have any access to his siblings, nieces, or nephews who are minors. While he can see his kids as long as Anna is present, such is not the case for any other minors. Josh's trial is now set for November 2021.
How to get help: If you or someone you know has been sexually abused, text HOME to the Crisis Text Line at 741741 for free and confidential support
Check out Showbiz Cheat Sheet on Facebook!