Josh Duggar's Arrest: Why Jim Bob Duggar May Prevent Josh From Going to Trial
Duggar family fans and critics who watched Counting On want to know more about Josh Duggar's arrest. Federal agents arrested Josh on suspicion of downloading child sexual abuse content. Now, he awaits his trial set for late 2021. But many suspect Jim Bob Duggar won't allow Josh to head to trial. Here's why.
When did Josh Duggar get arrested?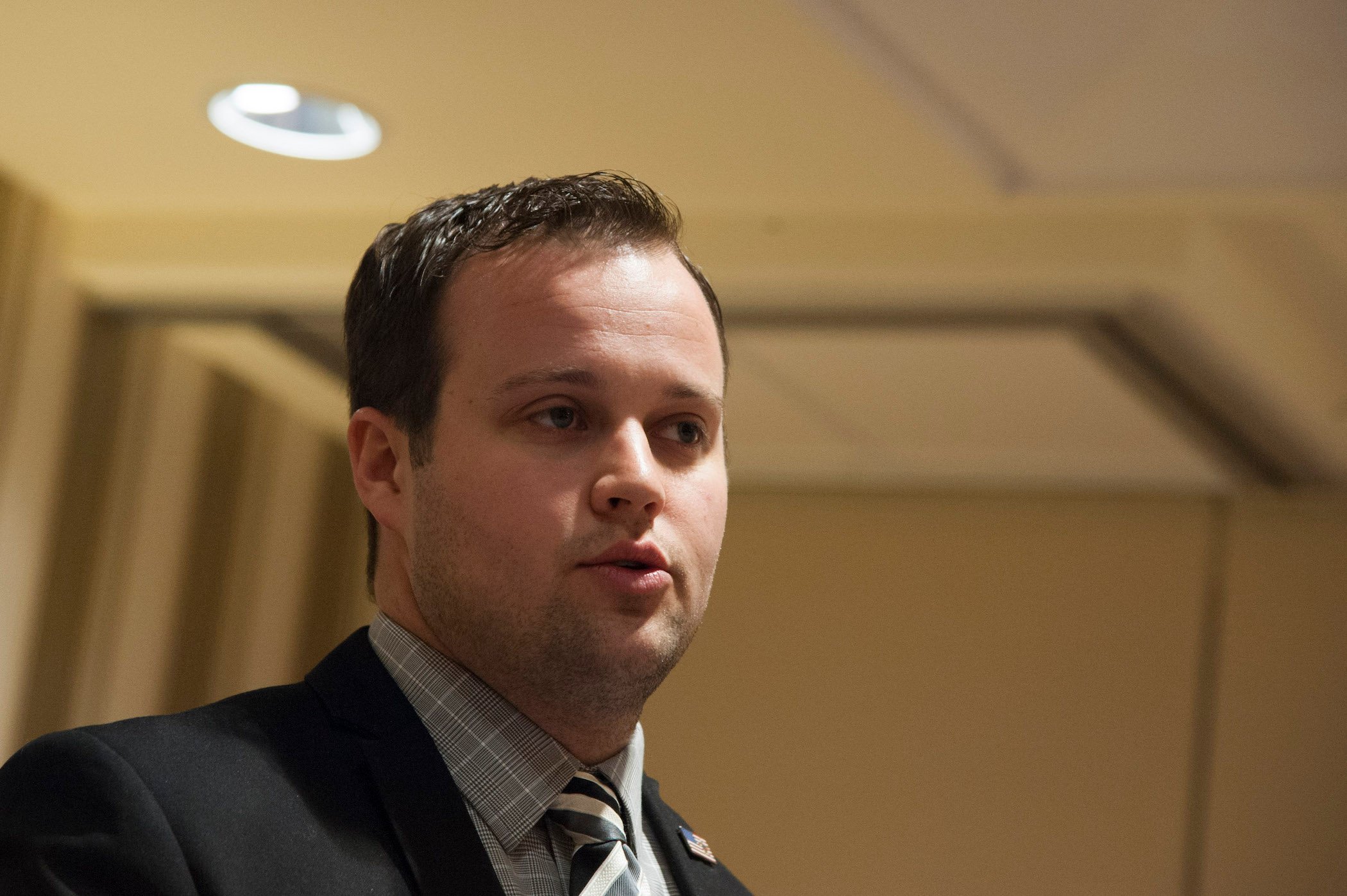 Agents arrested Josh Duggar in April 2021. Prior to this, Duggar family followers may remember when Homeland Security raided Josh's car lot in November 2019. At the time, family followers didn't know why agents raided the lot. And Jim Bob and Michelle Duggar assured fans Homeland Security didn't raid their home. Now, it seems there's a clear connection between the 2019 raid and the alleged crimes Josh is accused of now.
So, why do federal agents suggest Josh may have downloaded and obtained child sexual abuse content? According to an affidavit by Homeland Security Investigations Special Agent Gerald Faulkner, the FBI visited Josh's workplace, Wholesale Motorcars, after searching a BitTorrent network to see the material that was downloaded and the IP address where it was downloaded. The IP address ultimately led to a computer at Josh's job.
So far, Josh pleads not guilty to the crimes. A few Duggar family members made brief statements on social media regarding the situation. Josh's wife, Anna Duggar, hasn't posted anything on social media since Josh's arrest.
Duggar family critics suspect Jim Bob Duggar will suggest his son avoids going to trial
Josh Duggar hasn't gone to trial yet, as his lawyers requested to delay the date. But Duggar family critics suspect Jim Bob will advise Josh not to go to trial and take a plea deal.
Fans and critics have already heard of the alleged heinous crime Josh committed. And if Josh goes to trial, even more details might get exposed to the media, sinking the Duggar family even further into the ground. Due to Josh's trial, TLC ditched Counting On and likely won't bring the family back for another show. This is likely to cost Jim Bob Duggar hundreds of thousands of dollars in income.
"And this right here is a prime example of why I think Jim Bob will do absolutely any and everything to avoid Josh taking this to trial," a Reddit user noted. "Josh goes to trial, there are going to be days and weeks of articles like this – -specifics coming out, every detail written about. … Anything there is to know about what growing up in the Duggar house and IBLP was really like, outside of the TV cameras."
"If Josh takes the plea, he'll be able to avoid completely crushing what's left of the Duggar 'empire,'" another Reddit user wrote. "I do, for my own selfish reasons, [hope] for this all to go to trial so we can just see the whole facade of the Duggar family fall."
Why was Josh Duggar's trial delayed?
Now that the judge delayed Josh Duggar's trial, when can we expect to see the Duggar family member head to court? According to People, Josh's legal team requested the trial get pushed back beyond summer 2021. They did this so they can review the case evidence more thoroughly with a computer forensics expert.
"The defense has retained an independent computer forensic expert who must conduct a computer forensic examination of each of the devices at issue — a time-consuming process that requires review at a government facility for the one device the Government alleges contained child pornography," the motion explained.
Josh's legal team originally hoped for the trial to happen in February 2022. Unfortunately for them, the judge only granted a delay until November 2021.
How to get help: If you or someone you know has been sexually abused, text HOME to the Crisis Text Line at 741741 for free and confidential support.
Check out Showbiz Cheat Sheet on Facebook!
RELATED: John David Duggar Once Told Josh Duggar, 'I Don't Want to Be Like You Anymore'