Josh Duggar's Sentencing: What Is Anna Duggar's Age When Josh Leaves Prison?
Josh Duggar's sentencing brought Duggar family followers one step closer to closure after a tumultuous year of Duggar news. Josh Duggar was arrested and found guilty of downloading child sexual abuse material on his work computer, and his sentence reflects his crimes. So, what is Anna Duggar's age going to be when Josh finally leaves prison?
Josh Duggar's sentencing puts him in prison for 12.5 years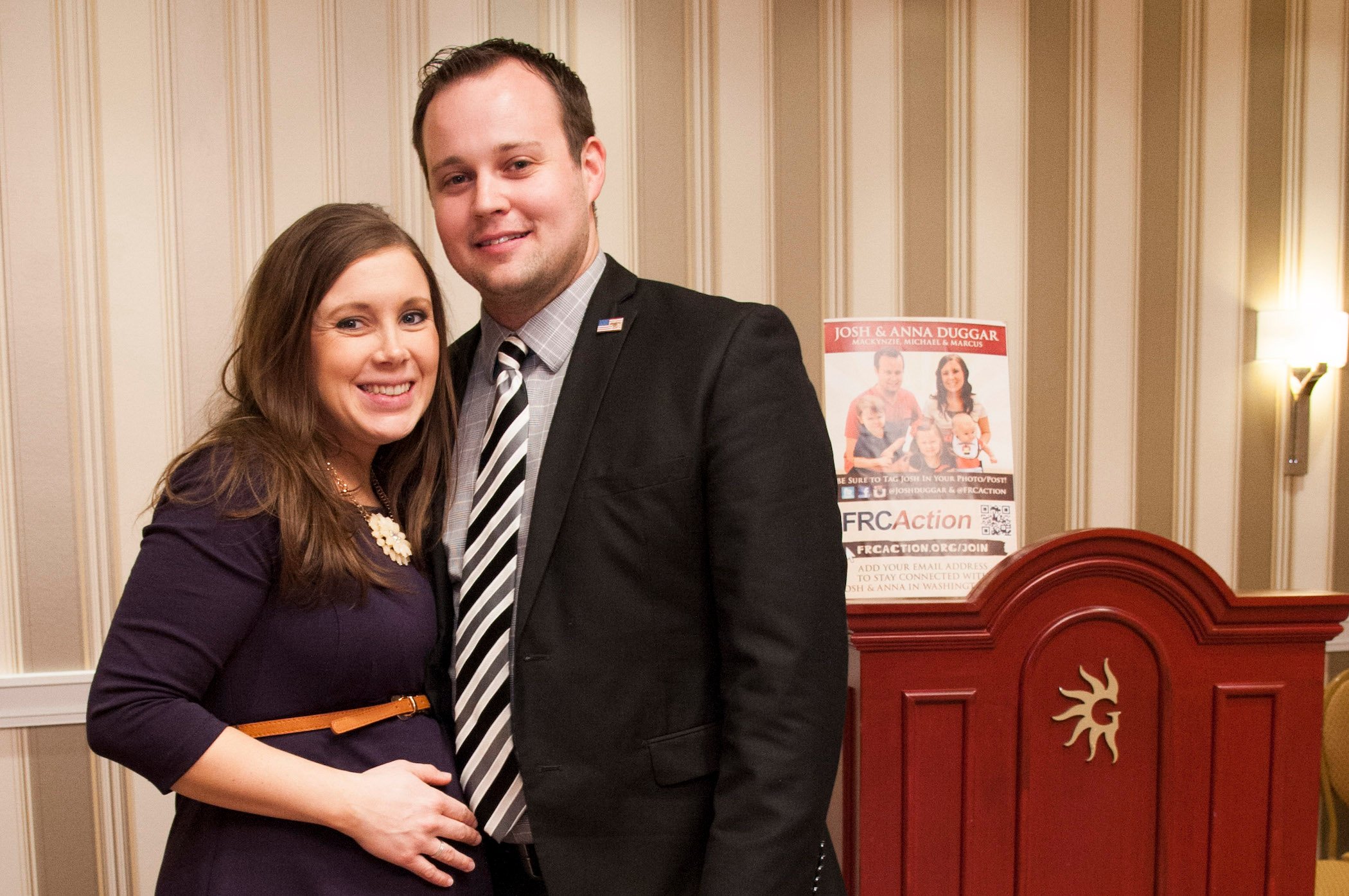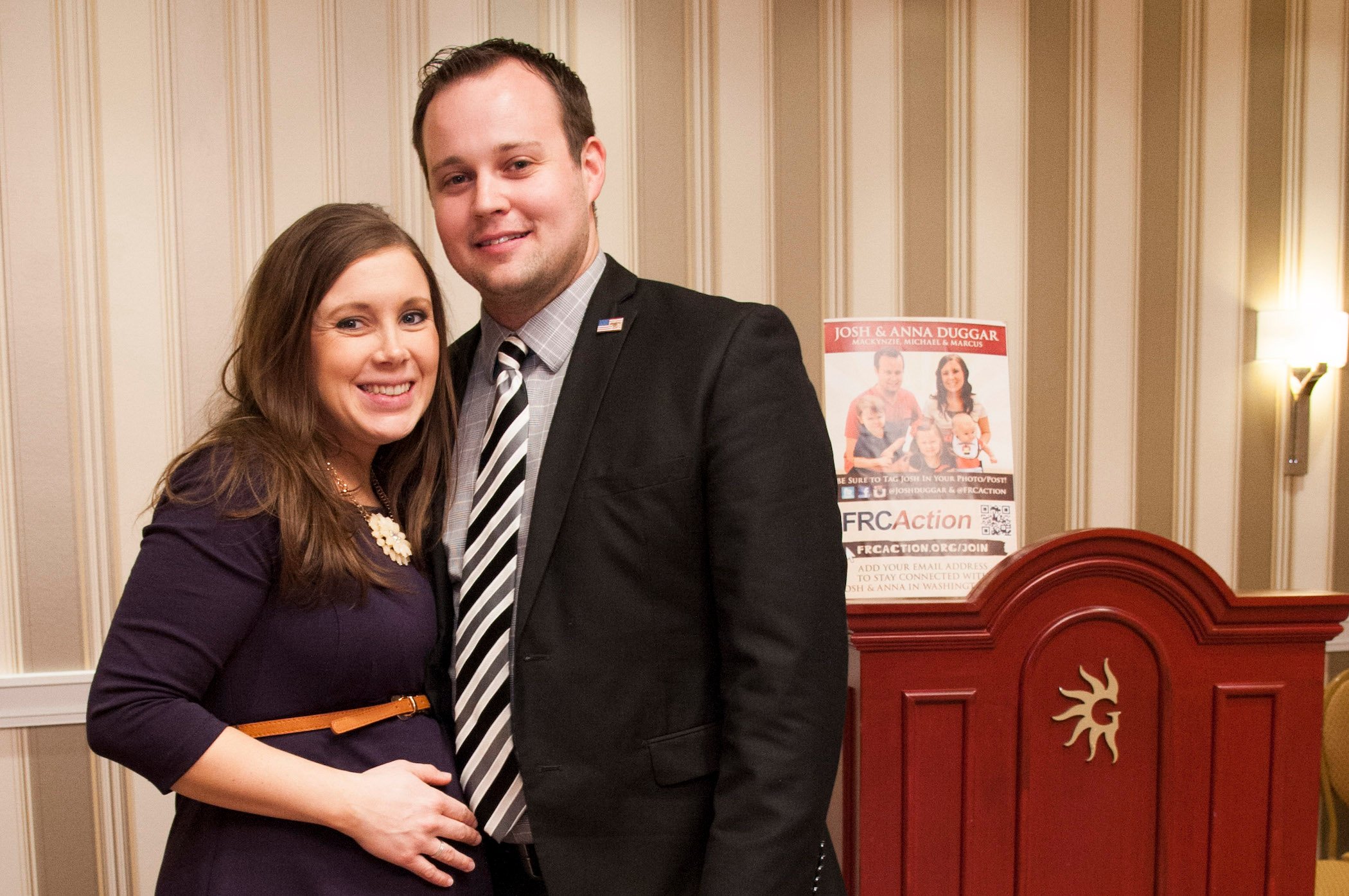 Josh Duggar's sentencing was completed on May 25, 2022. Judge Timothy L. Brooks gave Josh a sentence of 151 months in prison, or over 12.5 years. Additionally, Josh will have 20 years of supervised release once his sentence ends, and he has several "special conditions" he must follow, KNWA Fox24 reports.
As for the special conditions, Josh cannot have any unsupervised contact with minors, and if he plans on attending an event with minors present, he must "proceed with caution." "Attending any such place, function, or event" also requires approval from the U.S. Probation Office.
Josh also cannot "possess, use, or have access to" any electronic device that has storage-holding capabilities without approval. His devices need to have internet-monitoring software installed.
There's also a chance Josh may have to go through polygraph tests in the future. His sentence notes he may "be required to submit to periodic polygraph testing at the discretion of the probation offices as a means to ensure that he is in compliance with the requirements of his supervision or treatment program."
What is Anna Duggar's age in 2022? How old will she be when Josh Duggar's prison sentence ends?
So, what will Anna Duggar's age be when Josh Duggar's sentence of 12.5 years ends? Anna Duggar turns 34 years old in June 2022. This means in 12.5 years, she'll be 46 years old. Josh also turned 34 years old in 2022, so he'll also turn 46 when he leaves prison and enters his 20-year supervised release.
When did Anna Duggar get married? She and Josh tied the knot on Sept. 26, 2008, making her just 20 years old when she walked down the aisle. Anna and Josh started courting two years prior. She had her first child, Mackynzie, in 2009, just a year after her wedding. Mackynzie Duggar will be around 25 years old when Josh leaves prison.
It's worth noting how old Jim Bob and Michelle Duggar will be when Josh leaves prison, too. Anna's mother-in-law will be 67 years old, and her father-in-law will be 68.
Are Josh and Anna Duggar together in 2022?
Despite Josh Duggar's sentencing putting him in jail for over a decade, Josh and Anna Duggar remain together in 2022. Duggar family cousin, Amy Duggar, continues to urge Anna to leave, though. Amy wrote a heartfelt public message to Anna on Instagram.
"Josh has chosen how history will remember him," Amy wrote on May 17, 2022. "By staying and supporting him, you're allowing him to choose that for you, too. And I know standing up to all of this seems impossible now, but as a Mama, your instinct to protect your kids always has to be stronger than your fear."
Amy also said on TikTok that she continues to try and reach out to Anna, but Anna won't return her calls. The Duggar family cousin even suspected that Anna might've blocked her number.
How to get help: If you or someone you know has been sexually abused, text HOME to the Crisis Text Line at 741741 for free and confidential support.
For more on the entertainment world and exclusive interviews, subscribe to Showbiz Cheat Sheet's YouTube channel.
RELATED: Jason Duggar Posts About Josh Duggar's Sentencing: 'I Will Never Stop Loving My Brother'