Josh Duggar's Trial: Jason Duggar and Josh Duggar Allegedly Seen Laughing in Court on Dec. 7, 2021
Josh Duggar's trial continues on Dec. 7, 2021. Federal agents arrested Josh in April 2021 on suspicion of obtaining child sexual abuse material in 2019, and he's been in court for the trial since the end of November 2021. Now, a number of other Duggar family members are filing in for the case. And a reporter allegedly spotted Jason Duggar, Josh's younger brother, laughing with Josh in court.
Josh Duggar trial news: New Duggar family members entered the courthouse on Dec. 7, 2021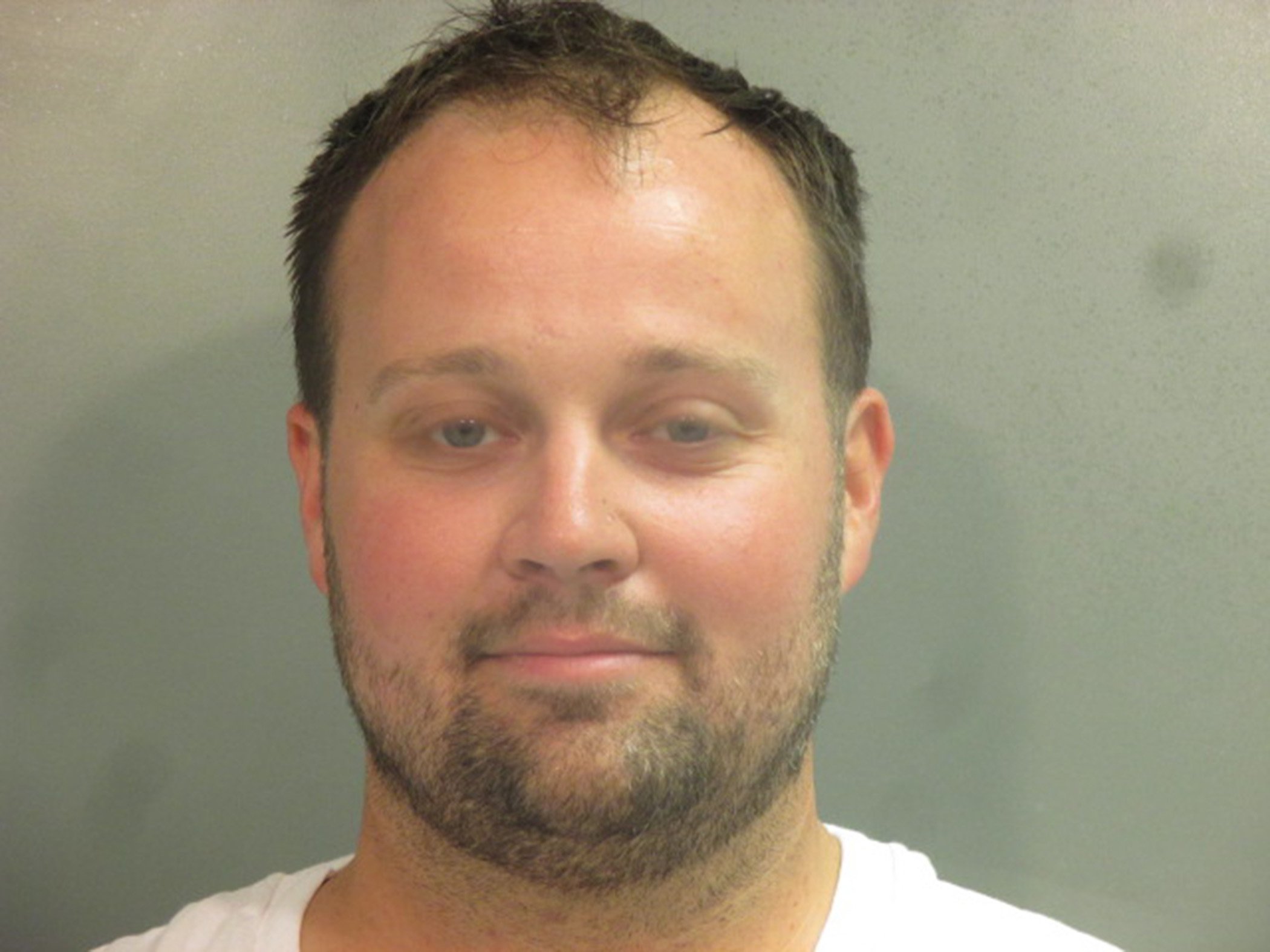 Recent Josh Duggar trial news notes a number of new Duggar family members have officially entered the courthouse for the trial on Dec. 7, 2021. Some Duggars, like Josh Duggar's wife, Anna Duggar, attended the trial every day thus far. But as the case carries on, more and more family members appear to attend the trial.
In the first few days of the trial, Joy-Anna Duggar and her husband, Austin Forsyth, as well as Derick Dillard, attended. Justin Duggar, James Duggar, Jason Duggar, and Jessa Duggar also attended at least one day of the trial.
According to The Sun, Anna Duggar's brother, David Keller, and his wife, Hannah Reber, attended court on Dec. 7, 2021. Jana Duggar also stepped into the courthouse. Jim Bob Duggar came as well, though Michelle Duggar reportedly did not. Jim Bob reportedly sat with Austin.
Jason Duggar and Josh Duggar were allegedly seen laughing in court together
According to The Sun reporter keeping up with the latest Josh Duggar trial news, Jason Duggar and Josh Duggar had a brief interaction while in the courthouse. On Dec. 7, 2021, Jason and Josh were allegedly spotted talking and laughing while in court when Jason walked in. Initially, the reporter noted Jason was Jed Duggar, but this initial report has since been corrected.
Duggar family followers are still anticipating Jed Duggar will arrive in court during the trial, though. Earlier in the trial, he and Jill Duggar were put on the possible witness list for the case. According to The Sun, it's unclear if Jed and Jill will testify for the prosecution or for the defense.
Aside from Jed being Josh's younger brother, the two also worked together at a family car lot, Champion Motorcars, after Josh's car lot, Wholesale Motorcars, was no longer operational. This could be why the prosecution or defense may call on Jed to testify.
Jason Duggar is not reportedly on the witness list.
Jill Duggar has not yet arrived in court
It doesn't seem like Jill Duggar will make an appearance at Josh Duggar's trial on Dec. 7, 2021. According to The Sun, she's not in court with her husband, Derick Dillard. She could still testify in the case, but it will likely happen on another day.
So far, on Dec. 7, 2021, the trial began with a cross-examination of forensic examiner Michelle Bush, who initially testified for the defense. According to People, Bush said the alleged illegal activity that took place fit a "hit-and-run" pattern, meaning another user could gain access to a computer remotely and then vanish after some time.
Prosecutor William Clayman questioned Bush further on Dec. 7, The Sun reports. He asked Bush if there was any evidence of remote access on the computer, and she concluded there wasn't actual evidence to support the theory.
How to get help: If you or someone you know has been sexually abused, text HOME to the Crisis Text Line at 741741 for free and confidential support.
Check out Showbiz Cheat Sheet on Facebook!
RELATED: Josh Duggar News: Jill Duggar Appears to Prep for Trial With Dramatic Hairstyle