Josh Duggar's Trial: Jed Duggar's Work History With Josh Duggar May Be Why He's Called as a Witness
Josh Duggar's trial continues on, and Jed Duggar as well as Jill Duggar may be called as witnesses in the case. Jed worked with Josh at a family car lot in the past, which could have something do with him testifying.
In April 2021, federal agents arrested Josh Duggar on suspicion of downloading and obtaining child sexual abuse content. Now, on Dec. 1, 2021, Josh Duggar's trial continues — and the prosecutors, as well as the defense, may speak to Josh's siblings. Jill Duggar and Jed Duggar, Josh's younger brother and sister, may be called as witnesses in the case. And it's possible Josh's work history with Jed may be why Jed's involved in the trial.
Jed Duggar and Jill Duggar are on the possible witness list for Josh Duggar's trial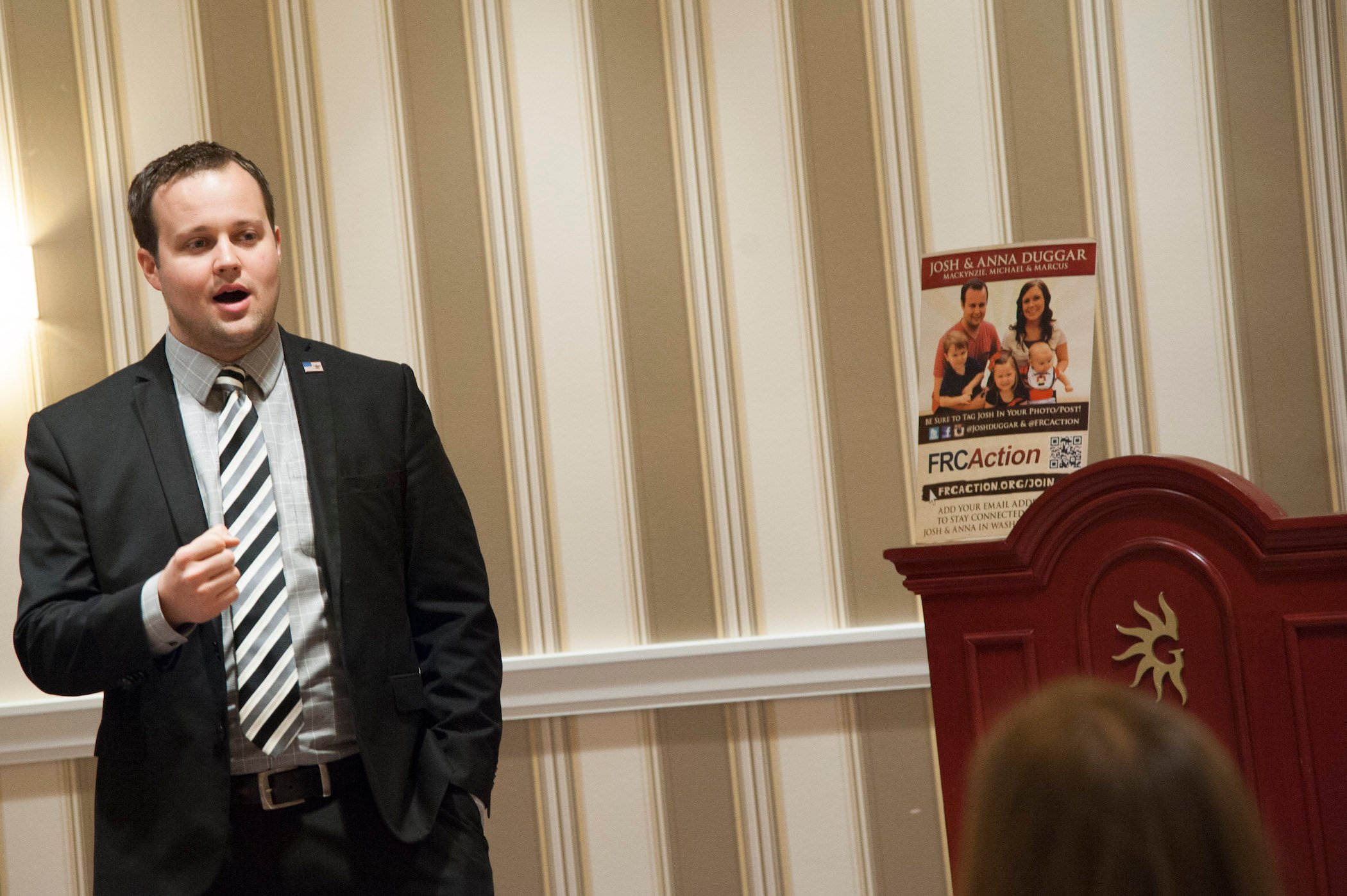 Jury selection happened on Tuesday, Nov. 30, 2021, for Josh Duggar's trial. According to People, the judge presented a list of "confirmed or potential" witnesses for the case — and both Jed Duggar and Jill Duggar made the list. At the time of publication, it was unconfirmed whether Jed and Jill were witnesses for the prosecution or defense.
They aren't the only Duggar family members involved in Josh Duggar's trial, either. The prosecution called Jim Bob Duggar as a witness on Monday, Nov. 29, 2021. They asked Jim Bob questions about Josh's past molestation scandals that caused TLC to cancel the family's show, 19 Kids and Counting. Jim Bob spoke about the situation but also stated he couldn't remember all of the details of what occurred. He also condemned the court for bringing "tabloid information" into the courtroom.
"We were shocked this had happened but we were thankful he came on his own and told us," Jim Bob explained of Josh's alleged past actions, according to People. "He had told me that he had touched some of the girls when they were sleeping on their breasts … they didn't wake up." 
What does Jed Duggar do for a living? He has a work history with Josh Duggar
Duggar family followers keeping up with Josh Duggar's trial and the family's past know Jill Duggar was affected by the 2015 molestation scandal. But what about Jed Duggar? It seems his work history with Josh may have something to do with him getting involved with the trial.
So, what does Jed Duggar do for a living? Jed started a real estate company of his own in 2020, according to The Sun. He named the company Ambassador Properties, LLC. In addition to real estate, Jed worked at Champion Motorcars, the Duggar family's used car lot. And he also tried his hand at Arkansas state politics.
According to The Sun, Josh Duggar worked at Champion Motorcars after his own car lot, Wholesale Motorcars, closed down in 2019. When Josh began working at Champion, Jed was a manager. Additionally, the Wholesale Motorcars shutdown likely had to do with Homeland Security raiding the property in 2019, which is where the child sexual abuse material allegations stemmed.
Perhaps Jed will serve as a witness in the case because Josh worked at Champion Motorcars alongside him after Josh's own car lot was shut down.
The car lot Jed Duggar managed received harsh reviews
While Josh Duggar's trial is front and center on Duggar family followers' minds, the car lot Jed Duggar managed also received negative reviews. According to The Sun, customer Steve Strygulec said the motorhome he purchased from both Josh and Jed in April 2020 was defective.
"Josh was the primary salesman showing us features, how to use it, and deciding the price," Strygulec noted. "Jed initially introduced himself as the owner, but every vehicle we asked about he had to go to Josh to ask for information and what best price they could do. We were told it was good and needed a few small fixes. Well, as soon as we got home, it rained. We found the roof was poorly repaired with plastic and was leaking."
Josh Duggar's trial continues on Dec. 1, 2021.
Check out Showbiz Cheat Sheet on Facebook!