Josh Duggar's Trial: Josh's Legal Team Filed Appeal for a New Trial — What Happens Next?
Josh Duggar's legal team filed an appeal for a new trial or acquittal. Here's what's going on and what happens next.
Josh Duggar's trial concluded at the end of 2021 with a guilty verdict. In April 2021, federal agents arrested Josh on suspicion of downloading and obtaining child sexual abuse material. He headed to court later in the year. After a multi-day trial, he was found guilty of the crimes and now awaits sentencing. But his legal team just filed an appeal for a new trial. So, what happens now?
Josh Duggar's trial ended with a guilty verdict in December 2022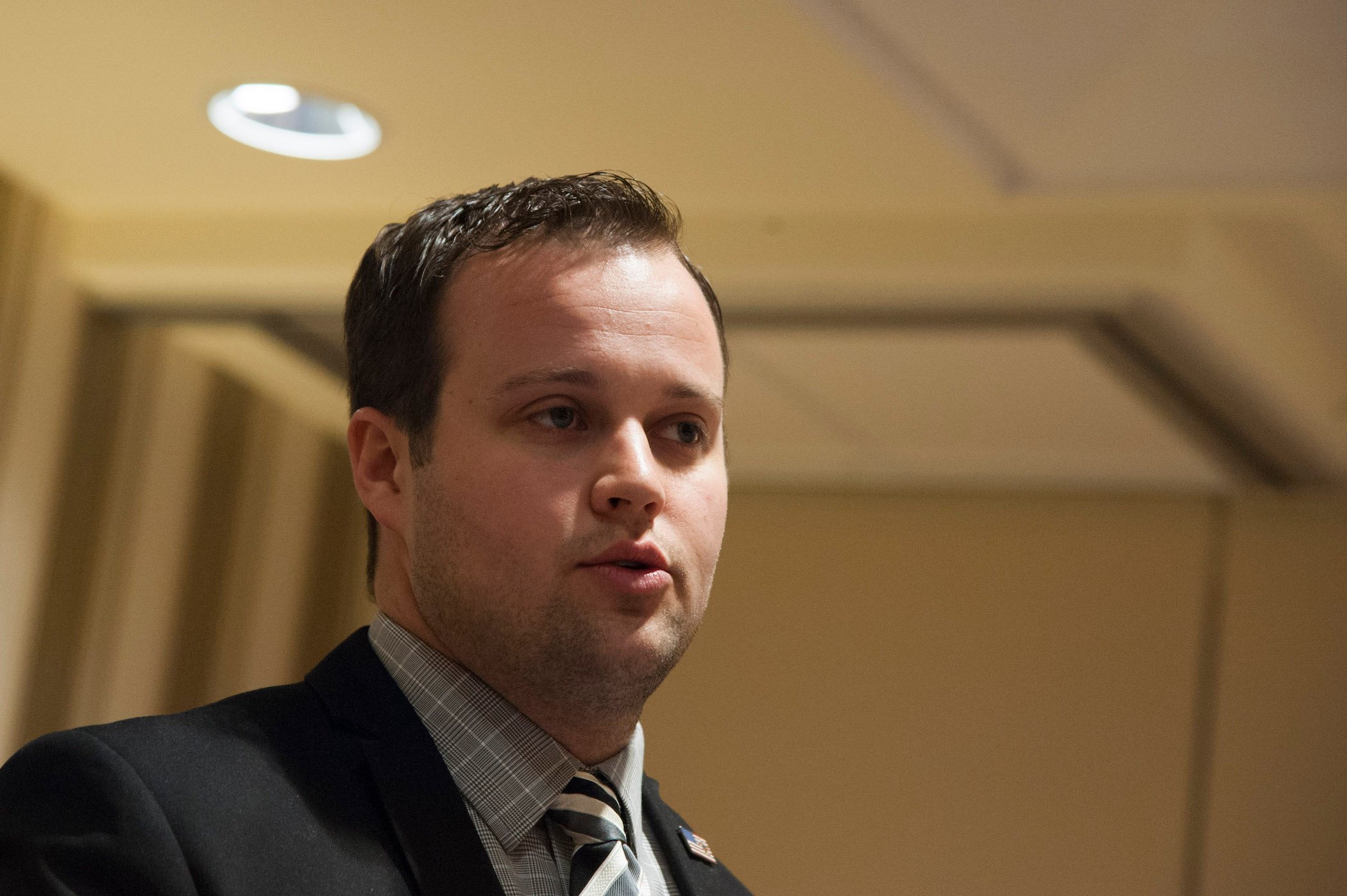 On Dec. 9, 2021, Josh Duggar's trial concluded with a guilty verdict. The jury found Josh guilty on two counts of obtaining child sexual abuse material. He currently has to remain in solitary confinement at a local Arkansas jail while he awaits sentencing.
According to The Sun, Josh was "teary-eyed but not crying" when the guilty verdict was read. As for Josh Duggar's wife, Anna Duggar, she reportedly looked "stoic" when she heard the verdict. When the trial concluded, Anna, Jim Bob Duggar, Justin Duggar, and Claire Spivey left the courtroom together, with Anna hurriedly rushing out the door in front.
Once the trial concluded, a number of Duggar family members spoke out on social media. Many of them agreed that the justice system did its job well, and they noted they'd help take care of Anna.
Josh Duggar's legal team filed an appeal for a new trial
At the end of Josh Duggar's trial, his legal team stated they'd file an appeal in the hopes of attaining an acquittal or a new trial. The Sun reports his legal team just as they said they would.
The publication notes Josh's legal team requested an acquittal of the guilty verdict. According to the defense, the team wants the judge to dismiss the "possession of child pornography charge." The papers claim the Government "failed to adduce any evidence that Duggar 'knew that the visual depictions were of a minor engaging in sexually explicit conduct' …." They also claimed the jury didn't have any evidence to suggest Josh "personally viewed" the illegal files on his computer.
Additionally, the court documents note Josh's legal team wants Josh to have a new trial because the Government failed to "timely disclose exculpatory evidence." They also note they weren't able to call upon Caleb Williams. Williams worked at Wholesale Motorcars.
What happens next? Is Anna Duggar supporting her husband through the appeal?
Now that the court documents are in, what happens next? According to United States Courts, the case may go to "oral argument." The lawyers and judges will meet and present the new arguments for about 15 minutes each.
From there, the court of appeals makes its final decision. It's possible the case could then go to the U.S. Supreme Court for review, but this isn't always the case. Josh's legal team would have to file a petition for a "writ of certiorari" to ask the Supreme Court to review.
If Josh is granted the appeal, the appellate court may order a new trial completely.
As for Anna Duggar, she has yet to comment publicly on Josh Duggar's trial. And it seems she continues to contact Josh while he awaits sentencing while in jail. Call logs from The SoJo Files podcast note Anna Duggar placed over 40 calls to Josh between mid-December and early January 2022. We don't anticipate her talking publicly about Josh anytime soon.
How to get help: If you or someone you know has been sexually abused, text HOME to the Crisis Text Line at 741741 for free and confidential support.
Check out Showbiz Cheat Sheet on Facebook!