Josh Duggar's Trial: Joy-Anna Duggar May Have Subtly Rebelled Against Her Family in Dec. 6 Court Appearance
Joy-Anna Duggar arrived to Josh Duggar's trial on Dec. 6, 2021, with her husband, Austin Forsyth -- and her outfit of choice may be a subtle rebellion against the rest of the Duggar family. Here's what's going on.
Josh Duggar's trial continues on Dec. 6, 2021, and a number of Duggar family members made appearances in court. Joy-Anna Duggar made court appearances the week prior with her husband, Austin Forsyth. And her latest courtroom apparel has some Duggar family followers wondering if she's subtly rebelling against her family. Here's what's going on.
Joy-Anna Duggar was seen speaking to Josh Duggar at Josh Duggar's trial on Dec. 6, 2021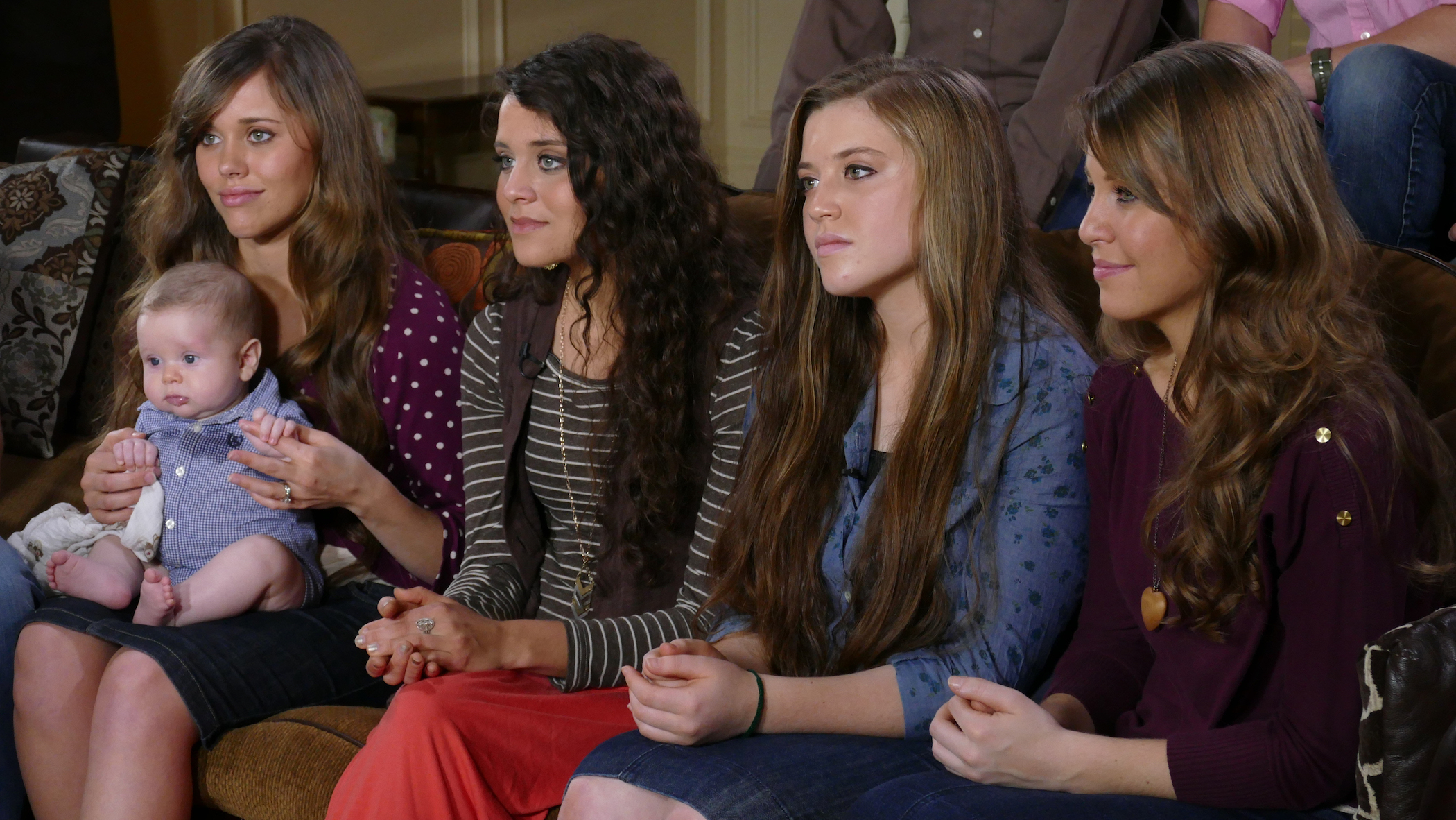 Joy-Anna Duggar and Austin Forsyth are once again in attendance for Josh Duggar's trial on Dec. 6, 2021. Last week, both Austin and Joy-Anna made trial appearances, too. Reports from The Sun noted they stayed close, and one report even detailed how the couple promptly left the courtroom during a lunch break without stopping to speak to any of the other Duggars.
The prosecution brought up Josh Duggar's past molestation scandal, which was likely difficult for all of his family members to hear. Josh admitted to allegedly molesting his sisters in the early 2000s, and the information was leaked to the media in 2015.
On Dec. 6, The Sun reports Josh and Joy-Anna spoke in court after Bobye Holt's testimony. The Sun reporter notes their interaction remained brief. Austin allegedly rubbed Joy-Anna's shoulders and kept an arm around her.
Joy-Anna Duggar may have just subtly rebelled against her family with her fashion choice
Joy-Anna Duggar is turning Duggar family followers' heads with the outfit she wore to Josh Duggar's trial on Dec. 6, 2021. The Sun reports she showed up to the trial in a shorter dress that hit above her knees. She also wore boots and a jacket as she entered the courtroom.
It's not her only above-the-knee dress she wore to court, either. The Sun also showed another photo of Joy-Anna entering the trial with another dress that hit right around her knees.
Fans of the Duggar family know Jim Bob and Michelle Duggar's children grew up with ultra-strict rules regarding their dress code. The little girls grew up wearing long dresses and skirts. They could not wear pants or shorter dresses until they left the house in adulthood. Additionally, Jim Bob and Michelle taught them wearing revealing clothing could "defraud" others, particularly men.
"My kids are taught the definition of defrauding as stirring up desires that cannot be righteously fulfilled," Michelle Duggar said, according to In Touch Weekly. "We don't believe in defrauding others by the way we dress."
Josh Duggar trial updates: Who else from the Duggar family arrived on Dec. 6?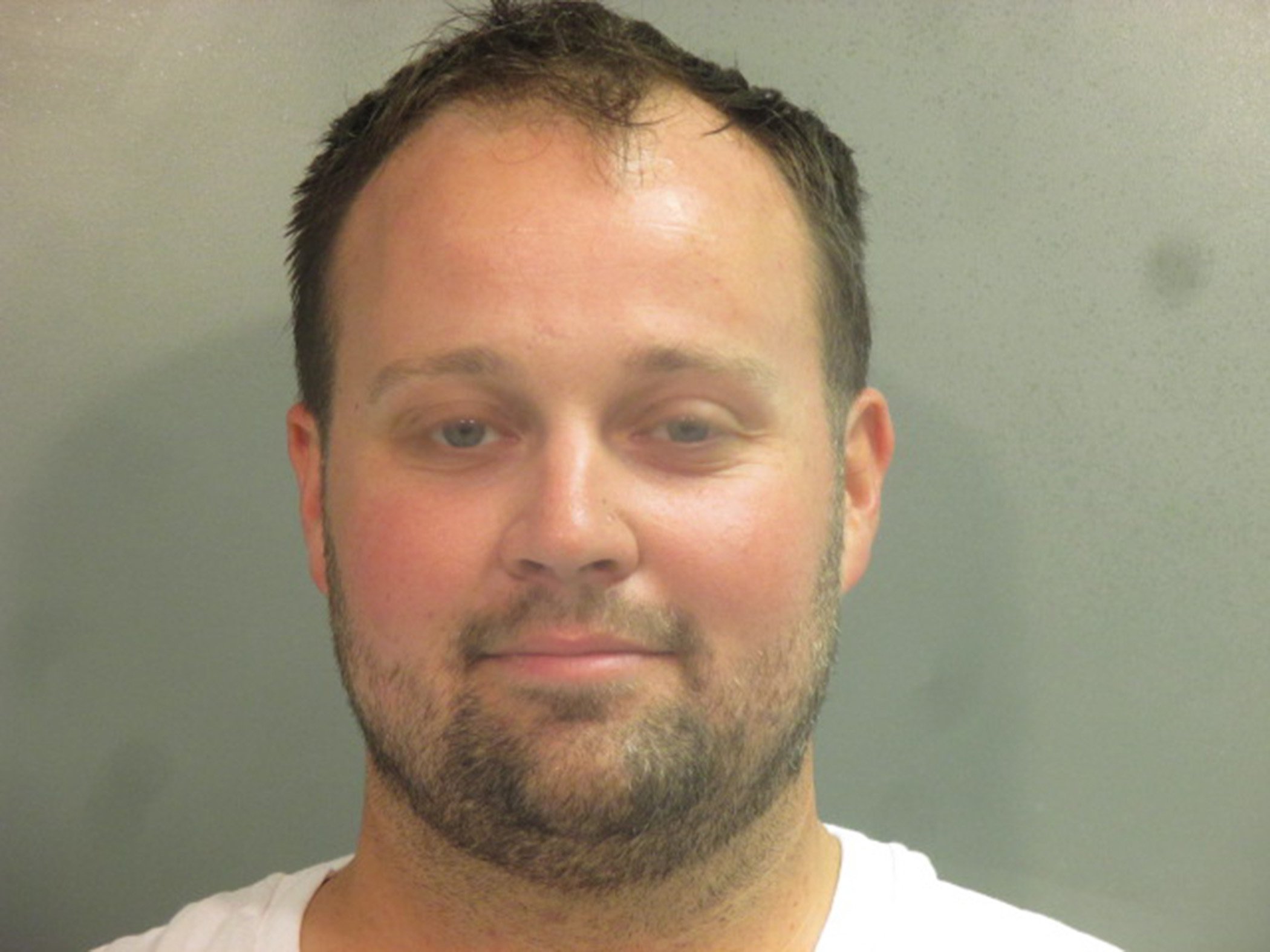 Aside from Joy-Anna Duggar, a number of other Duggar family members attended Josh Duggar's trial on Dec. 6, 2021. Derick Dillard, James Duggar, Anna Duggar, and Jessa Duggar sat in the front row together with Joy and Austin, The Sun reports. Jason Duggar was also allegedly in attendance. It doesn't seem like Justin Duggar attended the trial on Dec. 6 despite attending the week prior. Jim Bob and Michelle Duggar don't seem to be there, either.
The Sun also noted Jessa Duggar appeared in a good mood when arriving in court, whereas Joy-Anna appeared more solemn.
How to get help: If you or someone you know has been sexually abused, text HOME to the Crisis Text Line at 741741 for free and confidential support.
Check out Showbiz Cheat Sheet on Facebook!