Josh Duggar's Wife, Anna Duggar, Left the Courtroom When Abuse Materials Were Shown to Jury
Josh Duggar's wife, Anna Duggar, arrived hand-in-hand with Josh for his trial. But she allegedly left the courtroom when the abuse material in question was shown to the jury. Here's what went down.
Duggar family followers know Josh Duggar's trial began at the end of November 2021. Now, on Dec. 1, 2021, the trial continues. According to news reports, Josh Duggar's wife, Anna Duggar, entered the courtroom with him on Dec. 1 and still remains by his side. But the reports also claim she left the courtroom prior to the prosecution presenting the child sexual abuse material to the jury.
Josh Duggar's wife, Anna Duggar, arrived in court for Josh Duggar's trial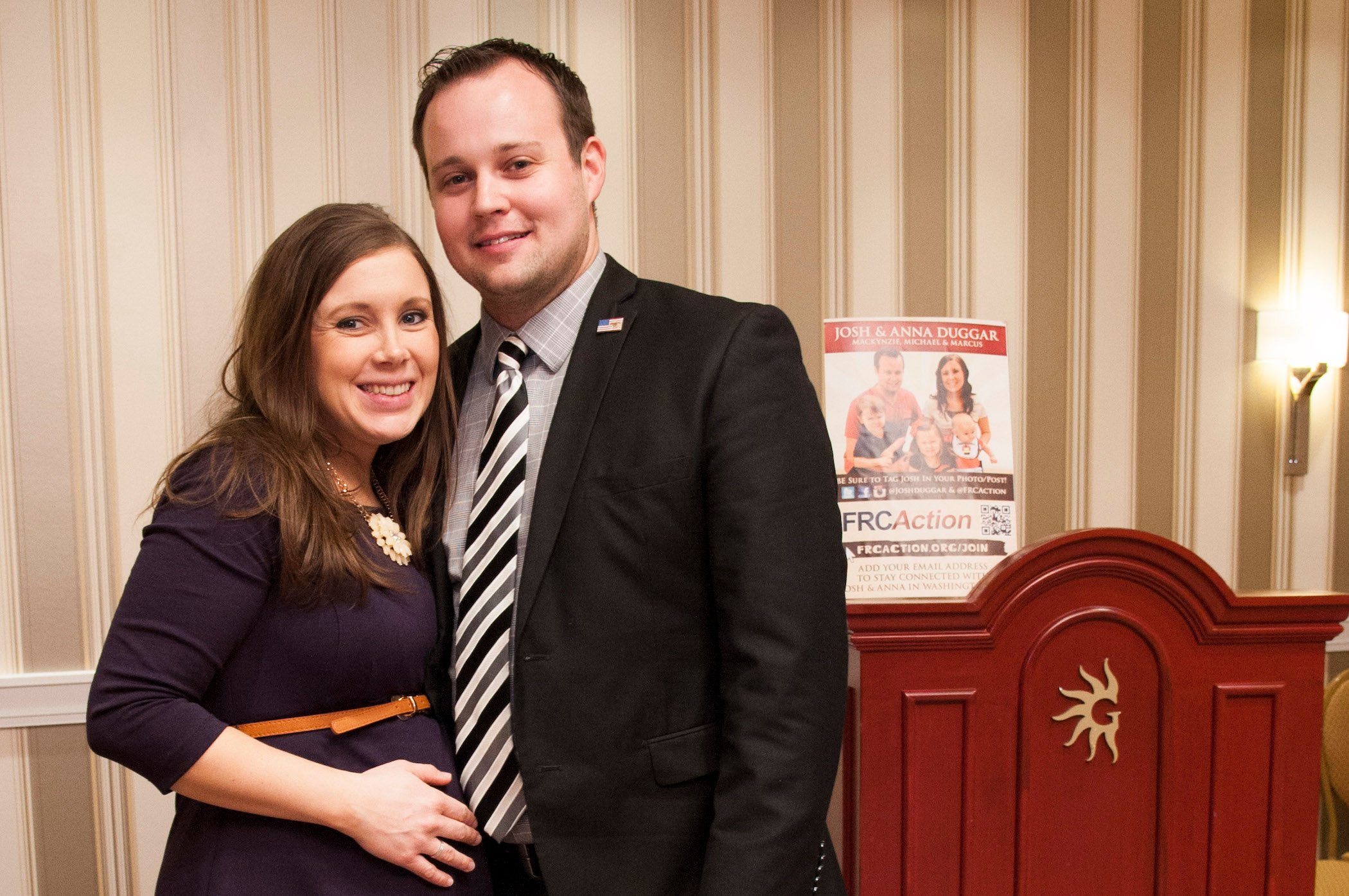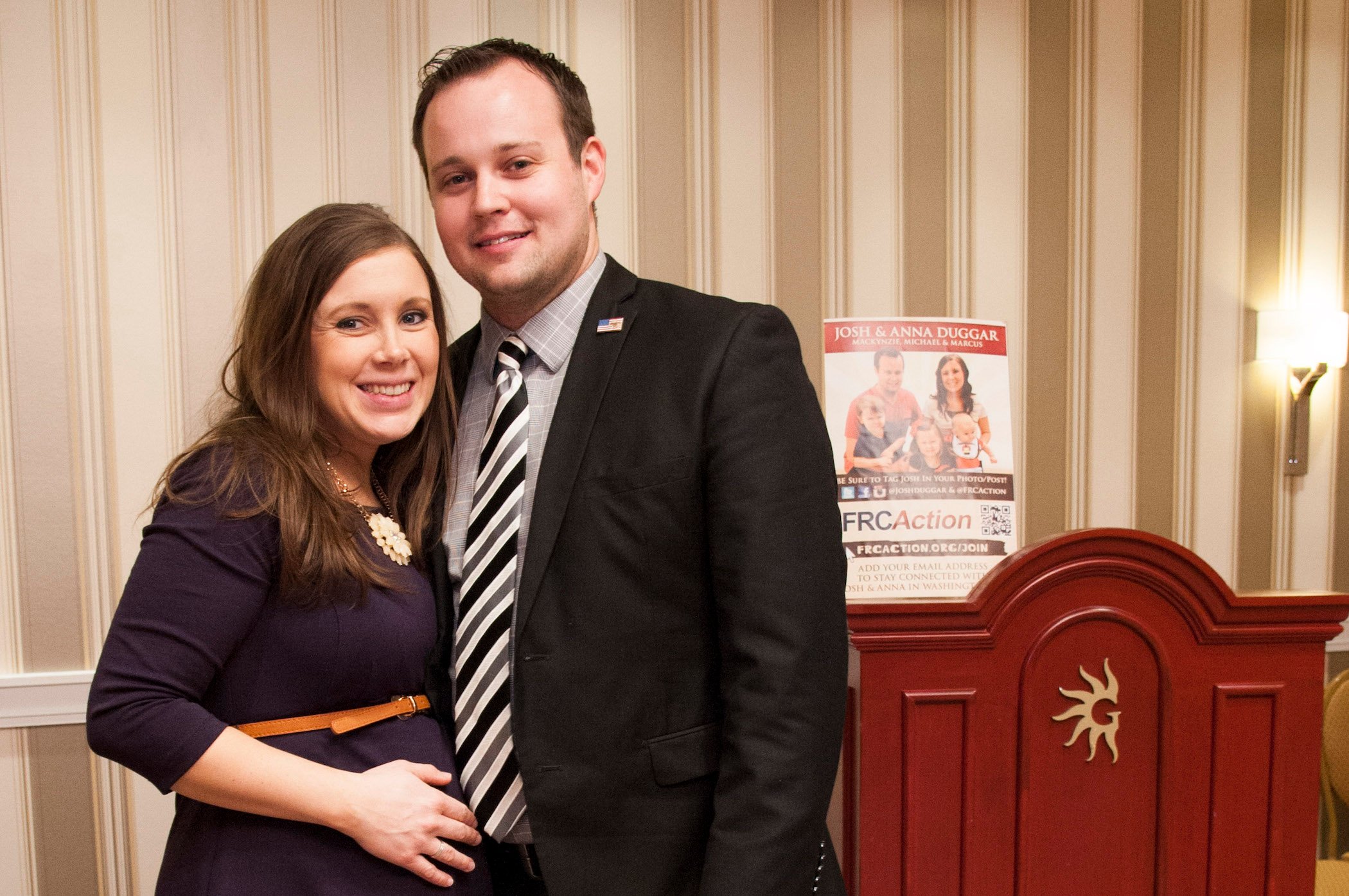 Josh Duggar's wife, Anna Duggar, remains by his side through the allegations against him. When she was nine months pregnant with their seventh child, she still attended his court dates. Recently, she gave birth to their seventh child, and she now seems to still support Josh by attending the trial by his side despite the horrific allegations against him.
The Sun reports Anna Duggar was first spotted at Josh Duggar's trial on Nov. 30, 2021. She walked into the courtroom hand-in-hand with her husband, and she was wearing all black with a black mask.
According to a Reddit user also closely following the case, a reporter from The Sun noted Anna was asked by a count clerk how she was doing upon entering the trial. She allegedly shrugged and responded with, "Good." On the other hand, Josh appeared in high spirits as he entered the courtroom. He allegedly was "laughing and joking" with the count clerk despite the seriousness of his crimes.
She reportedly left the courtroom when the abuse materials were presented
While Anna Duggar was prepared to sit through most of Josh Duggar's trial, it seems she didn't want to hear any details about the child sexual abuse material her husband allegedly downloaded or obtained. According to The Sun, Anna Duggar was not in the courtroom when the abuse materials were presented to the jury. The Sun reporter noted the abuse material "made the jurors look 'uncomfortable.'"
Detective Amber Kalmer, a Little Rock Police Department FBI Task Force Internet Crimes Against Children detective, testified in court and showed part of a child sexual abuse video file to the court. The file is allegedly connected with Josh Duggar and was downloaded by an IP address located in Springdale, Arkansas.
Many Duggar family followers on Reddit believe Anna should've stayed in the courtroom to see what the jury saw. "I'm not advocating for forcing people to view CSA materials, but I just hope she understands the gravity of this situation," a Reddit user noted.
Does Anna Duggar think Josh Duggar is innocent? Several sources suggest she does
Josh Duggar's trial continues on, and he pleaded not guilty to the crimes when they initially came to fruition. So, where does Anna Duggar stand now? Does Anna Duggar think Josh Duggar is innocent?
Prior to the trial, a source allegedly close to the Duggars spoke to The Sun about Anna's thought process. "Anna is convinced Josh will be a free man soon and be able to raise their kids," the source claimed. "She should be worried she's going to be alone with seven children, but she isn't. She also doesn't seem to care what anyone says, or if people think she's crazy. Anna is standing by Josh."
How to get help: If you or someone you know has been sexually abused, text HOME to the Crisis Text Line at 741741 for free and confidential support.
Check out Showbiz Cheat Sheet on Facebook!