Josh Duggar's Wife, Anna, Is Showing Support for Joy-Anna Duggar a Year After Joy-Anna's Miscarriage
The Duggars are a controversial bunch, and it's Josh Duggar who's severely stepped out of the spotlight. Josh was involved in a molestation scandal in the early 2000s that came to light in 2015, and it was also revealed that he was attempting to have affairs while married. And his wife, Anna Duggar, stuck by his side through it all.
Now, Anna's often posting to social media about Josh and her kids. And she's also proving how close she is with Josh's siblings despite everything that's happened in the past. She even posted a loving comment to Joy-Anna Duggar's Instagram post about her miscarriage that happened last year. Here's what's going on.
Joy-Anna Duggar posted about her miscarriage to Instagram
Joy-Anna is currently pregnant with a little girl, and she and husband Austin Forsyth are over the moon with excitement to bring another child into the family. This baby is particularly special for them as well, as they lost their last child due to miscarriage. And Joy-Anna made a special Instagram post about her experience with miscarriage a year after losing the baby.
"It's been a year since we found out that we lost Annabell," Joy-Anna captioned her Instagram post that shows her and Austin in the hospital.
"I remember leaving our ultrasound appointment, sobbing and wondering how we were ever going to move forward, and so fearful of having to deliver her."
She then added that it "hurts" to look back at the photos "and remember the pain and heartbreak," but it's given her a greater appreciation for what she has now. "God has given us more joy, peace, & healing than I ever thought we would have again," Joy-Anna added.
Josh Duggar's wife, Anna, seems to fully support Joy-Anna Duggar on Instagram
Many of the older Duggar kids have Instagrams of their own. And they often comment on each other's photos and videos with love and support. While Anna is just an in-law, she's one of the most active Duggars on Instagram — and she frequently comments on Joy-Anna's posts.
On June 20, Joy-Anna posted a photo of her growing baby bump. "Each step is one step closer to meeting this baby!" she captioned the post.
To that, Anna commented, "Can't wait to meet her!"
And we can't forget that when Joy-Anna posted a photo of her and Austin back in January, Anna praised the couple for their seemingly unbreakable bond.
"The way you both adore each other is so sweet, you are such a beautiful couple!" Anna wrote.
While Joy-Anna and Anna might be close, it doesn't look like Joy-Anna comments on Anna's photos nearly as often as Anna comments on Joy-Anna's.
Anna commented on Joy-Anna's miscarriage post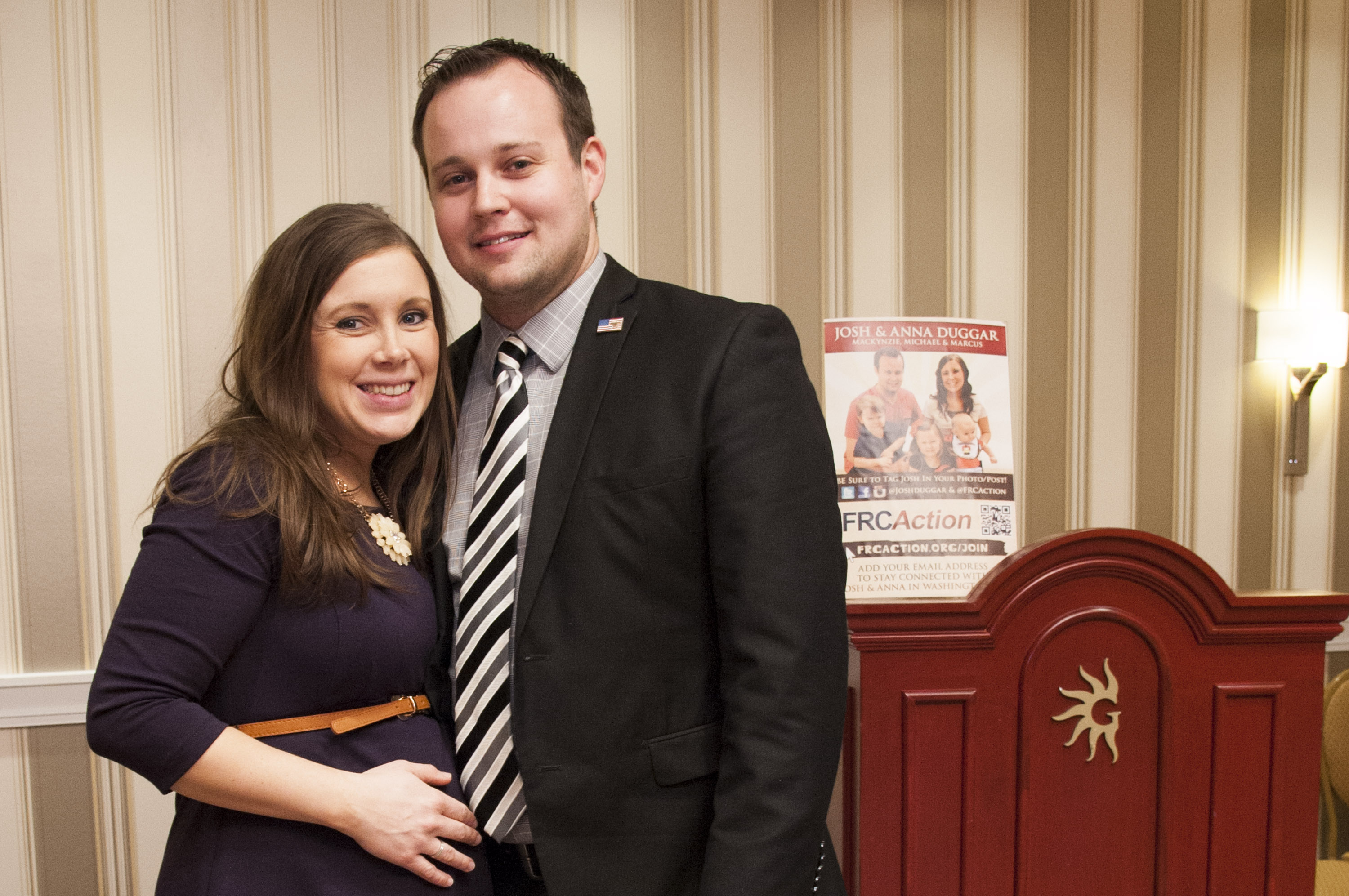 Anna noticed Joy-Anna's post about the miscarriage, and it looks like she's giving plenty of verbal support. "The way you have trusted Jesus through the pain is such an example to me!" Anna commented. "The love, joy & peace of Jesus radiates from your life. I miss Annabell so much and look forward to seeing her in heaven."
A few of Joy-Anna's followers appreciated what Anna had to say as well. One follower commented back a heart emoji, and another added, "Agreed! You're so right."
Aside from Anna, Kendra and Joseph Duggar also left a few heart emojis in response to the miscarriage post. But the other Duggars have remained silent thus far, though perhaps they're keeping their support more private.
Once Joy-Anna has her next baby girl, we're sure Anna will be overjoyed to help out with the baby duties, as the mother of six certainly has plenty of experience.
Check out Showbiz Cheat Sheet on Facebook!