Josh Gad Met His Wife Ida Darvish When They Were Cast as a Married Couple in a Play
Josh Gad met his wife Ida Darvish when they were cast as a married couple in the play 'All in the Timing.'
Josh Gad is the man behind the face of Olaf, a character that many know and love from the Disney movie Frozen. Kids and many adults love the witty humor and romantic side of Olaf. He is, after all, the one who knew Kristoff and Anna were in love before they did. If you are curious about whether his romantic nature carries over into his real life, the answer to that would be yes. That's because Josh Gad met his wife Ida Darvish in a very unique and cute way.
Josh Gad is the voice behind Olaf the snowman
Basically anywhere you look, you will be able to find Gad. He has been in movies, television shows, several Disney films, and even on the theater stage. Some of his Disney appearances include Ice Age: The Great Egg-Scapade and Ice Age: Continental Drift, Frozen movies with Olaf, Marmaduke, and more. He even took part in the live-action release of Beauty and the Beast. (The Angry Birds Movie also featured his voice, although that's not technically a Disney movie.)
If you prefer to see him "unanimated" you have only to look at movies like Pixels, The Internship, The Wedding Ringer, 21, and so many more. He has won several awards, including Best Male Vocal Performance in a Feature Film in a Supporting Role and Outstanding Achievement for Voice Acting in an Animated Feature Production for both Frozen and Frozen II.
Josh Gad met his wife when they were cast as a married couple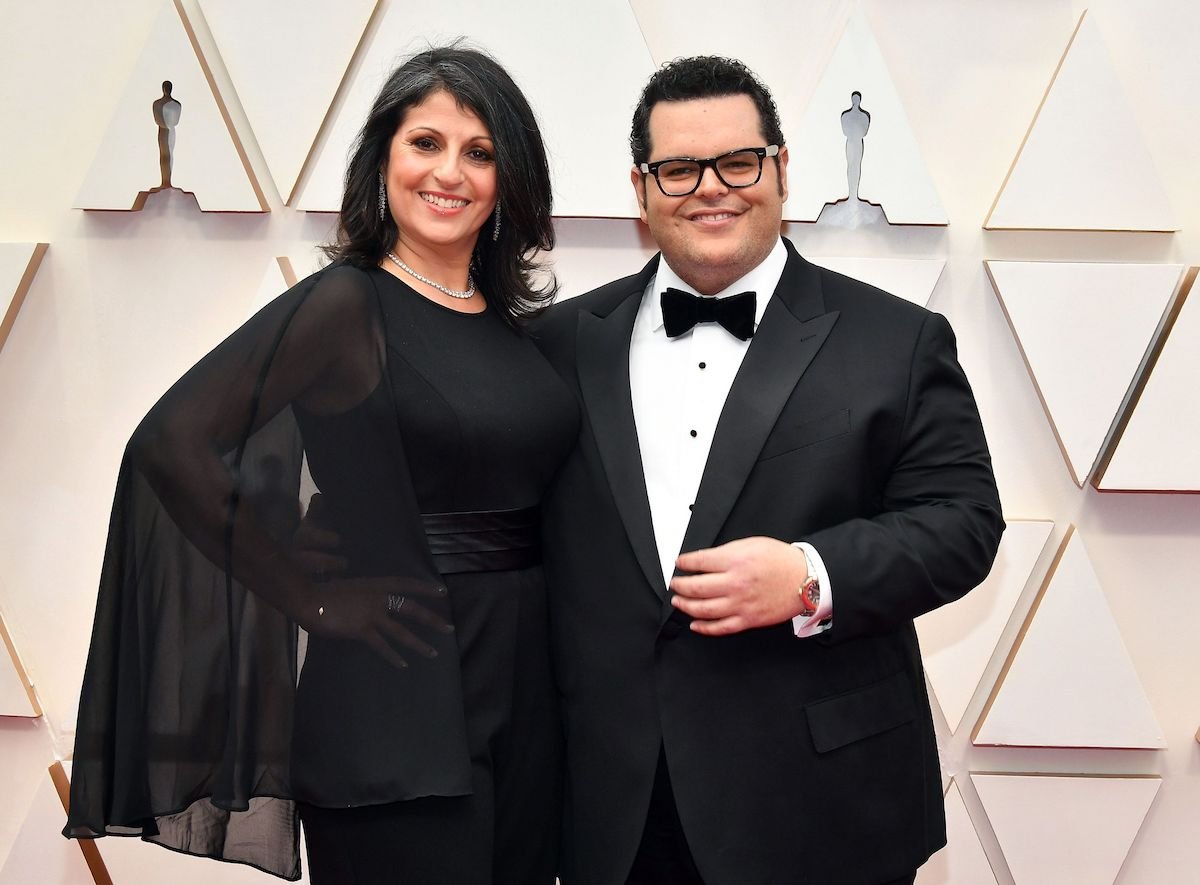 Gad is credited with being in an original Broadway production of The Book of Mormon in 2011. However, in 2004, he was on the stage performing in the David Ives play, All in the Timing. It was an off-Broadway show, during which he played a married man. His wife in this play was none other than Ida Darvish. It was a meeting that would change his life and give him great stories to tell.
Just four years later, he made her his wife in real life.
Darvish is best known for movies like Inferno, She Wants Me, and Assassin's Creed: Revelations. She is an actress and producer. Overall, her credits include 20 acting gigs and producing five filming projects — two of which include The Lost Nomads: Get Lost! and Gigi: Almost American.
These two have careers that have crossed over in some situations. Not only were they in the play that introduced them to one another, but they both had parts in She Wants Me, The Lost Nomads: Get Lost! and Big Guy.
Gad and Darvish have two children together
From kismet to eternity, this couple proves that love can be found in Hollywood. Gad is very outspoken at times on social media about his life with his wife and kids. He and Darvish share two daughters, Ava and Isabella, while successfully running a production company, Angry Child Productions, together.
If you follow him on Instagram or Twitter, you will see many posts about his life and the love he has for his family. You can also discover some of his trials and tribulations when parenting, both in general and as a parent during the pandemic. The consensus is that he is as much in love with his kids as he is with his wife. Indeed, it is said that he enjoys being able to make his kids laugh and hates to see them cry.