Joshua Jackson Got 'Stuck' After Dawson's Creek Ended
When Joshua Jackson got cast in Dawson's Creek as Pacey Witter, he had no idea how much his life would change. Though he had a few credits prior to starring in the teen drama, he wasn't considered a well-known actor. Of course, that all changed after the soapy show aired. In the span of a year, Jackson went from living a relatively normal life to being chased down the street by scores of fans.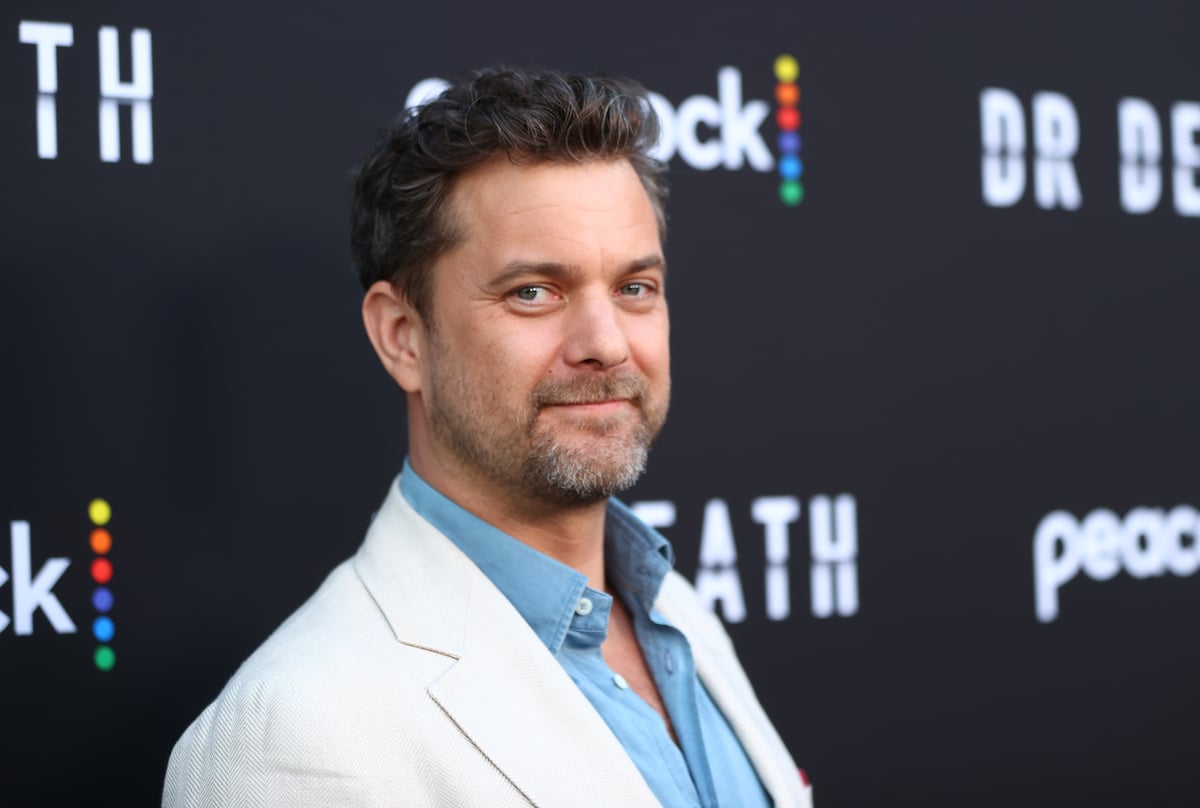 Though the mania surrounding Dawson's Creek has waned significantly in the 23 years since it premiered, the show still maintains popularity today. Thanks to streaming services, the show is constantly being discovered by new audiences. In fact, Jackson is still being approached because of his role on the show despite the number of high-profile roles that he's done since then. The Little Fires Everywhere star is always startled by the continued interest in the show.
Joshua Jackson reflects on the continued popularity of 'Dawson's Creek'
"It always surprises me when young people say they've just got into Dawson's Creek," Jackson recently shared in an interview with Mr. Porter. "I'm like, 'Is it a costume drama to you? Do you feel like you're watching a historical documentary?'" All jokes aside, Jackson seems to look back on his time as Pacey with fondness, even though it wasn't always the easiest route for him.
Jackson particularly struggled when Dawson's Creek wrapped after six seasons and 128 episodes. The actor was so accustomed to working hard that he was desperate to continue working after the show ended. This caused him not to be as selective with the projects that he was taking and resulted in him feeling a temporary lack of passion for acting.
The 'Dr. Death' star felt stuck after he stopped playing Pacey Witter
"I wouldn't say, 'I wish I hadn't done that,' because it all becomes bricks in a path, but [after Dawson's Creek] I was not choosy enough about the things I was doing," Jackson shared. "You get stuck. You start trying to perform the performance you think people are hoping to see you do. I was so used to working all the time that I just worked all the time. There was definitely a conscious moment in my mid-twenties when I realized I wasn't really enjoying the work that I was doing. My manager at the time just said, 'Take a breath. You're burnt out.'"
Fortunately, Jackson took his manager's advice. And, after doing a David Mamet play, he rediscovered the joy within his craft. Since then, Jackson has gone on to star in a slew of TV shows that cemented his place in the industry. But despite his continued success, or perhaps because of it, Dawson's Creek fans are still holding out hope for a reboot. But what does Jackson think about resurrecting Pacey? According to the Dr. Death star, he simply doesn't see the point.
Jackson isn't interested in a 'Dawson's Creek' reboot
"I don't know why you'd want to [reboot it]," Jackson shard, "Nobody needs to know what those characters are doing in middle age. We left them in a nice place. Nobody needs to see that Pacey's back hurts. I don't think we need that update."