Joss Whedon Allegedly Fired a 'Buffy the Vampire Slayer,' 'Angel' Actor For Being Pregnant
One of Joss Whedon's most well-known creations is 'Buffy the Vampire Slayer.' With the news of Ray Fisher's allegations, another controversy comes to mind.
Joss Whedon is well-known for his directing on big projects like Avengers: Age of Ultron and Justice League. His most influential project, though, was Buffy the Vampire Slayer, which is still talked about today and even taught in college courses. However, with recent allegations around toxic work environments he caused, another one of Whedon's controversies comes to mind.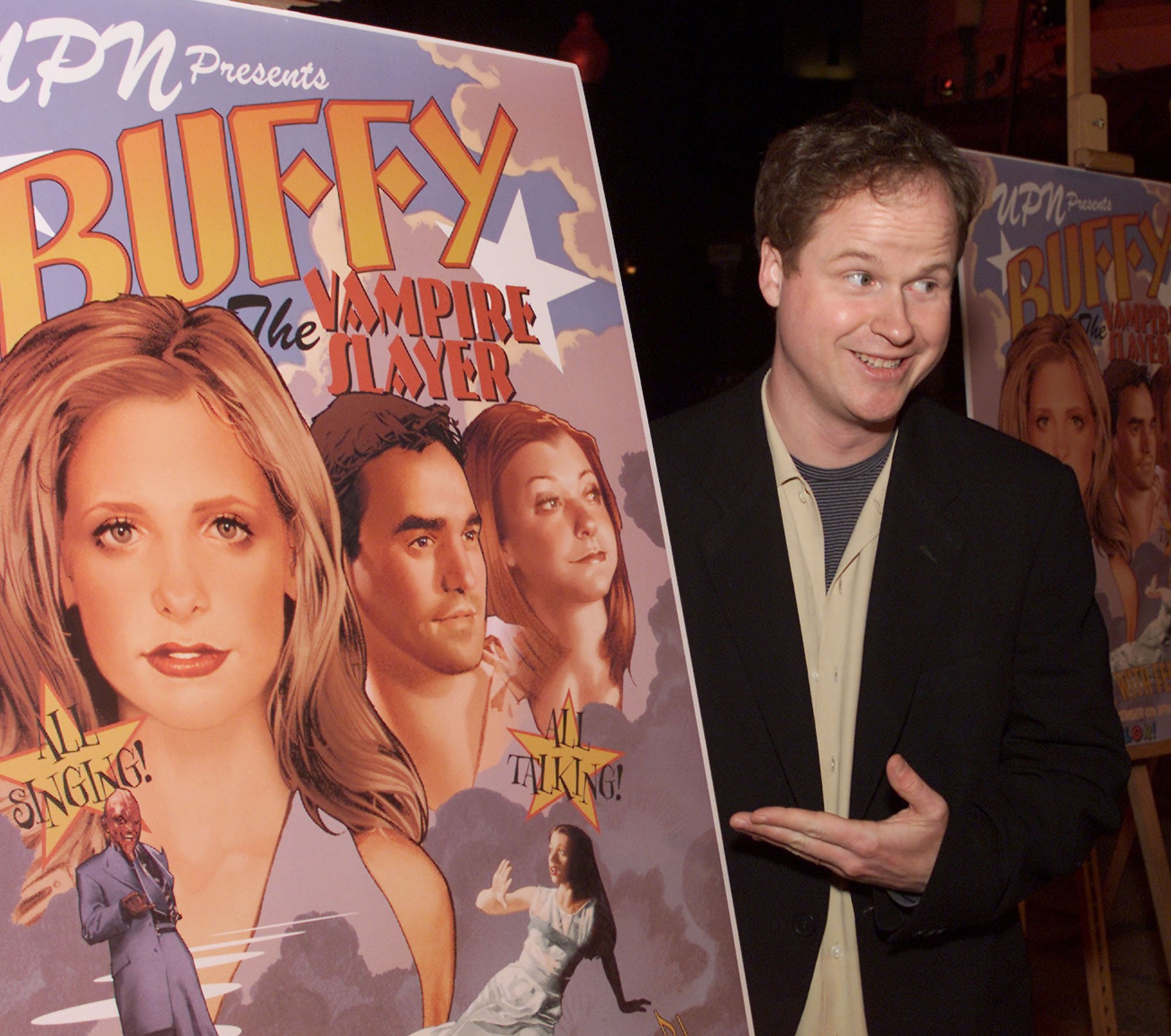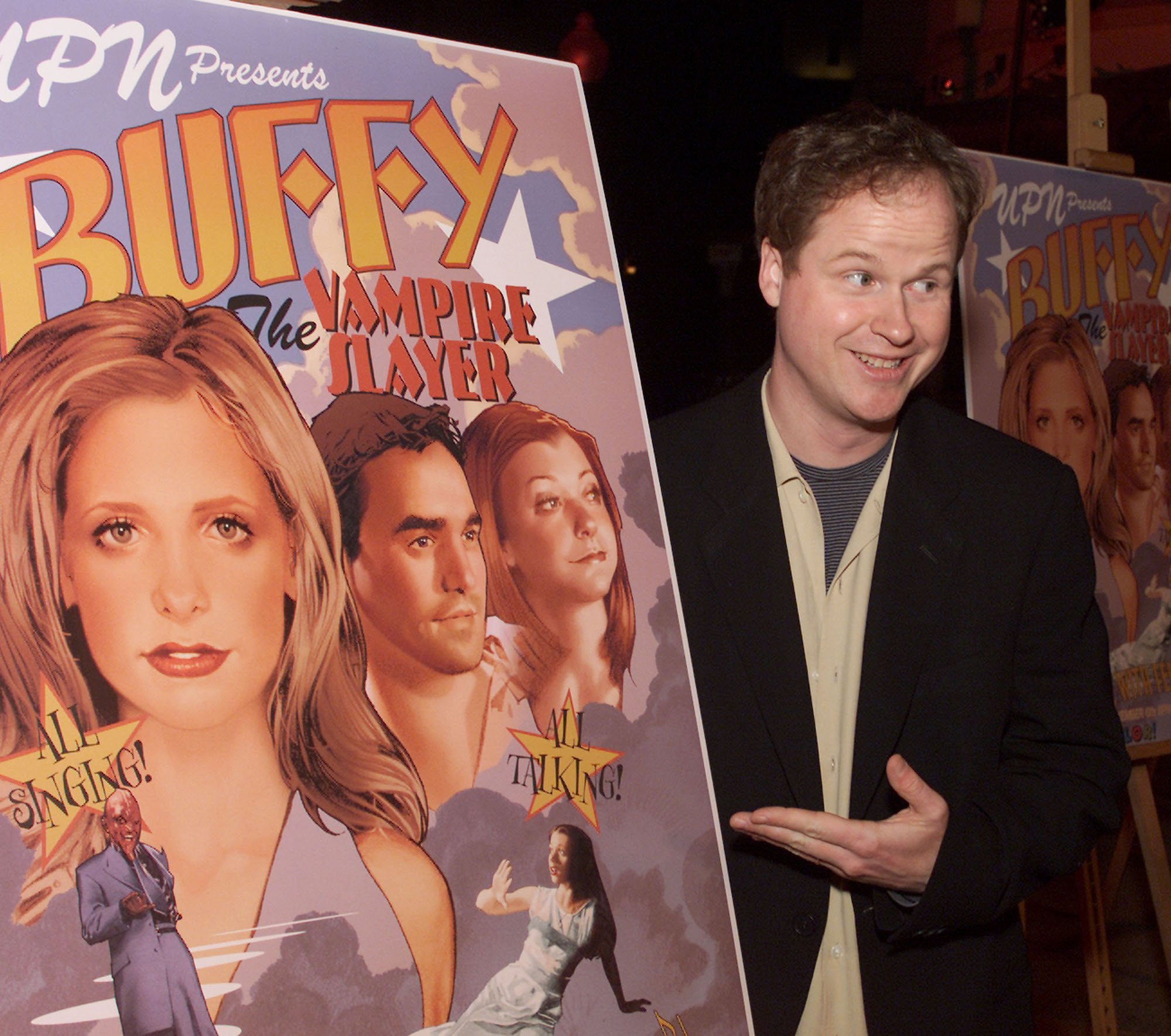 Ray Fisher accused Joss Whedon of 'gross, abusive' on-set treatment 
On July 1, actor Ray Fisher tweeted, "Joss Wheadon's on-set treatment of the cast and crew of Justice League was gross, abusive, unprofessional, and completely unacceptable." Fisher played Victor Stone, aka Cyborg, in 2017's Justice League. Whedon co-wrote the screenplay and came on to finish Snyder's director duties.
"He was enabled, in many ways, by Geoff Johns and Jon Berg," he continued. "Accountability>Entertainment."
This came after Fisher's previous tweet on June 29 where he said he wanted to "forcefully retract every bit of this statement," followed by a clip. In the video, Fisher is seen at San Diego Comic-Con saying that Whedon was a "great guy" who Zack Snyder picked out to "come in and finish up" after Snyder had to leave. 
Another controversy involved Whedon and a 'Buffy the Vampire Slayer' and 'Angel' actor
This incident is hardly the first controversy Whedon has found himself in. In 2017 his ex-wife wrote about his "feminist hypocrisy." With a show like Buffy The Vampire Slayer, it was easy to see Whedon's writing and vision as feminist, but she said that wasn't the case. 
Moving forward, Charisma Carpenter was also written out of the spinoff show Angel after Season 4. Carpenter played Cordelia Chase, who started off as a minor mean girl character on Buffy, but grew into a bigger role that carried over into Angel's spinoff. Her last storyline on Angel had to do with her being pregnant, which seemed to coincide with her in real life. 
However, after she was written out of the show after Season 4, many speculated that Whedon had done it on purpose because her pregnancy storyline hadn't gone over well with fans. Almost like a punishment of sorts for Carpenter. In 2003, Whedon simply said it was the character's time to say goodbye. 
"We felt like we had taken that story… about as far as it could go," he told TV Guide. "It just seemed like it was time because we were revamping the show, and then paring it down… it just seemed like a good time for certain people to move on."
He didn't want to touch on if he and Carpenter were on good terms in real life, though. 
Allegedly, he fired Charisma Carpenter from 'Angel' after she got pregnant
RELATED: 'Buffy the Vampire Slayer': Cordelia Was Supposed to Be Played by a Black Actress
As for Carpenter, she revealed in 2009 that her relationship with Whedon was "strained" as she went through personal issues behind the scenes. She then became pregnant. Carpenter said that Whedon seemed to want the fourth season to go differently, and that it was her "least favorite." She then revealed that she thinks Whedon was mad.
"I think he was mad at me and I say that in a loving way, which is – it's a very complicated dynamic working for somebody for so many years, and expectations, and also being on a show for eight years, you gotta live your life," Carpenter said. "And sometimes living your life gets in the way of maybe the creator's vision for the future. And that becomes conflict, and that was my experience."
With such an unexpected departure, many assume he fired Carpenter, and many fans were sad to see her go. 
Carpenter said it was 'one of the hardest realities' in her career 
On April 20, 2019, Carpenter twitted in annoyance at a ScreenRant article that said she hid her pregnancy during Angel's fourth season. One writer responded, saying Carpenter received a "bullsh*t sendoff" which wasn't what fans of Cordelia would have wanted.  
"Finding out I was not invited back for S5 will always be a deep wound," Carpenter replied. "It would have been a g8 honor/joy 2see Cordy thru to the very end. She should have been there 2 fight along side the only family she had. Even if she was only there in spirit."
Another user wrote she was missed in the fifth and final season of the show, to which Carpenter responded with how difficult it was for her.
"One of the hardest realities in my career to face," she wrote. "So scary too -post baby. A terrible time to be out of work. Which I think is not unique to me. Many of us have found ourselves out of work when we are most vulnerable. But this cut. Deep."
There are other controversies attached to Whedon's name, with his ex-wife's open letter being a big one. Only time will tell how others will react to the newest claim from Fisher against Whedon.