Joss Whedon Told Elizabeth Olsen She Would Never Wear Scarlet Witch's Marvel Comic Book Costume
Joss Whedon directed Elizabeth Olsen in the 2015 film Avengers: Age of Ultron. The movie marked Olsen's proper introduction into the Marvel Cinematic Universe as Wanda Maximoff/Scarlet Witch.
When Olsen met with Whedon about the part before filming began, Olsen revealed that Whedon told her she would "never ever have to wear" Scarlet Witch's well-known costume from Marvel comic books.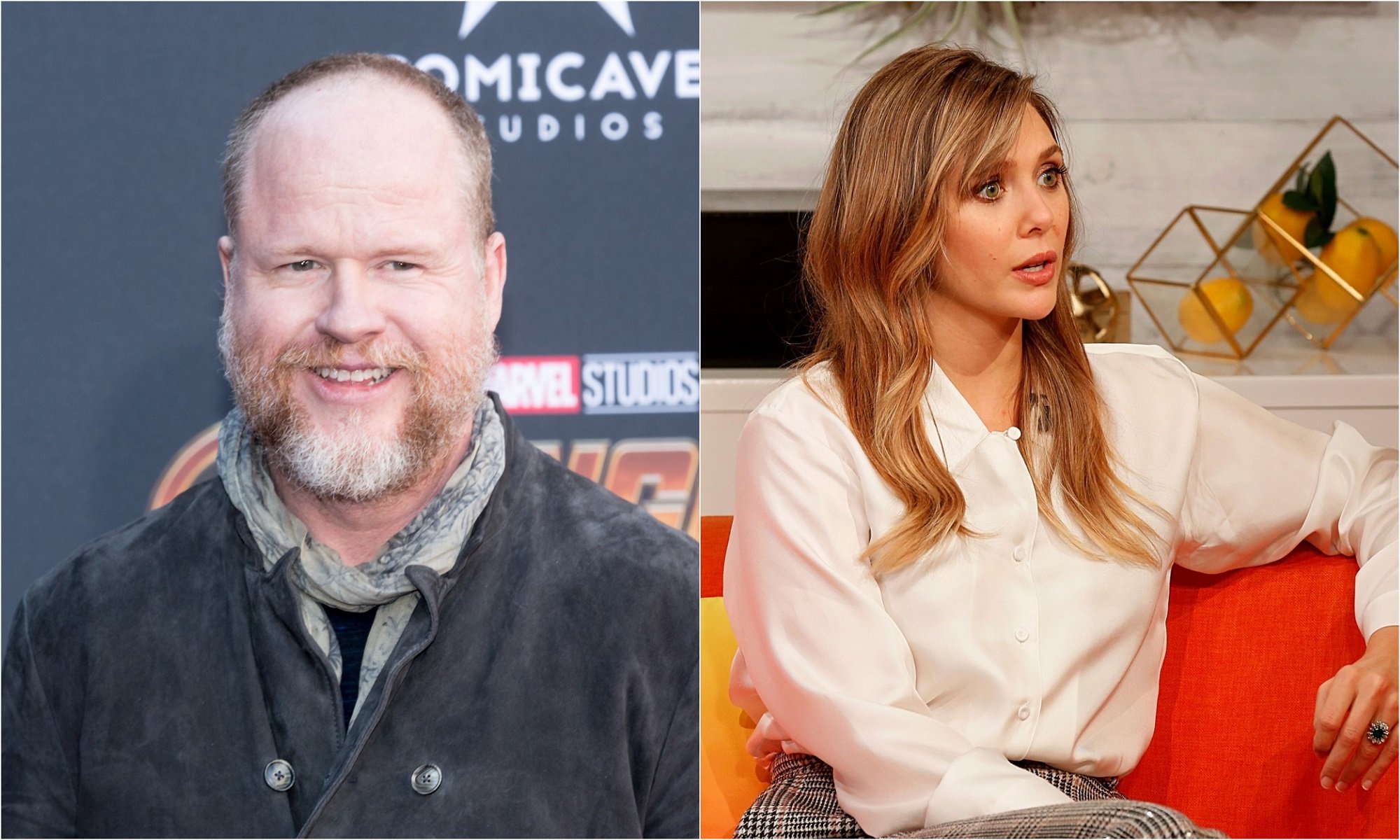 Joss Whedon directed the first two 'Avengers' movies
In 2012, Marvel Studios and Walt Disney Studios Motion Pictures released The Avengers, a massive movie that brought together Iron Man (Robert Downey Jr.), Captain America (Chris Evans), Black Widow (Scarlett Johansson), Hawkeye (Jeremy Renner), Thor (Chris Hemsworth), and the Hulk (Mark Ruffalo).
Whedon directed The Avengers, and he returned to direct 2015's Avengers: Age of Ultron. While The Avengers received rave reviews, Whedon reportedly clashed with Marvel Studios during production for Avengers: Age of Ultron and disagreed with the studio about certain scenes.
"The dreams were not an executive favorite either — the dreams, the farmhouse, these were things I fought to keep…," Whedon said on The Empire Film Podcast according to Vanity Fair.
Whedon went on to describe the experience as "unpleasant," saying, "With the cave, it really turned into: they pointed a gun at the farm's head and said, 'Give us the cave, or we'll take out the farm,' — in a civilized way. I respect these guys, they're artists, but that's when it got really, really unpleasant."
RELATED: The Joss Whedon Movies and TV Shows That Brought in the Most Money
Joss Whedon told Elizabeth Olsen to not look up Scarlet Witch's costume
In Marvel comic books, Scarlet Witch typically wears a revealing leotard. While on Late Night with Seth Meyers in 2016, Olsen revealed that Whedon told her she would not have to wear Scarlet Witch's costume from the comics.
"About the same meeting Joss Whedon even mentioned who we were meeting about, he said 'There's this character Scarlet Witch that I'm interested in for you to play,'" she said.
Olsen continued, "And then he said, 'And when you go home and Google her, just know that you will never ever have to wear what she wears in the comics.'"
Elizabeth Olsen did not like her costume in 'Avengers: Infinity War'
After Avengers: Age of Ultron, Joe Russo and Anthony Russo were hired to direct Avengers: Infinity War and Avengers: Endgame. While Olsen did not have to wear Scarlet Witch's comic book outfit, she still found her costume in Avengers: Infinity War to be too revealing.
RELATED: 'WandaVision': Who Is Mephisto? A New Theory Suggests He's Hiding in Plain Sight at S.W.O.R.D.
"It would just not be a cleavage corset. I like corsets, but I'd like it to be higher. Everyone has these things that cover them—Tessa Thompson does, Scarlett does. I would like to cover up a bit," she told Elle in 2018.
Even though Olsen recognized her costume in the MCU was less revealing than the comics, she still felt like it could have been adjusted more.
"It's funny because sometimes I look around and I'm just like—wow, I'm the only one who has cleavage, and that's a constant joke because they haven't really evolved my superhero costume that much," she said.