Joss Whedon Told Elizabeth Olsen She Would Not 'Look Like a Porn Star' as Scarlet Witch in 'Avengers: Age of Ultron'
Avengers: Age of Ultron marked Joss Whedon's second time directing an Avengers movie, and the film also introduced Elizabeth Olsen to the Marvel Cinematic Universe as Wanda Maximoff/Scarlet Witch. The movie premiered in 2015.
Before Avengers: Age of Ultron was released, Olsen and Whedon met to discuss Scarlet Witch's costume. Olsen revealed that Whedon told her the character would not "look like a porn star" while referencing Scarlet Witch's famous costume from Marvel comic books.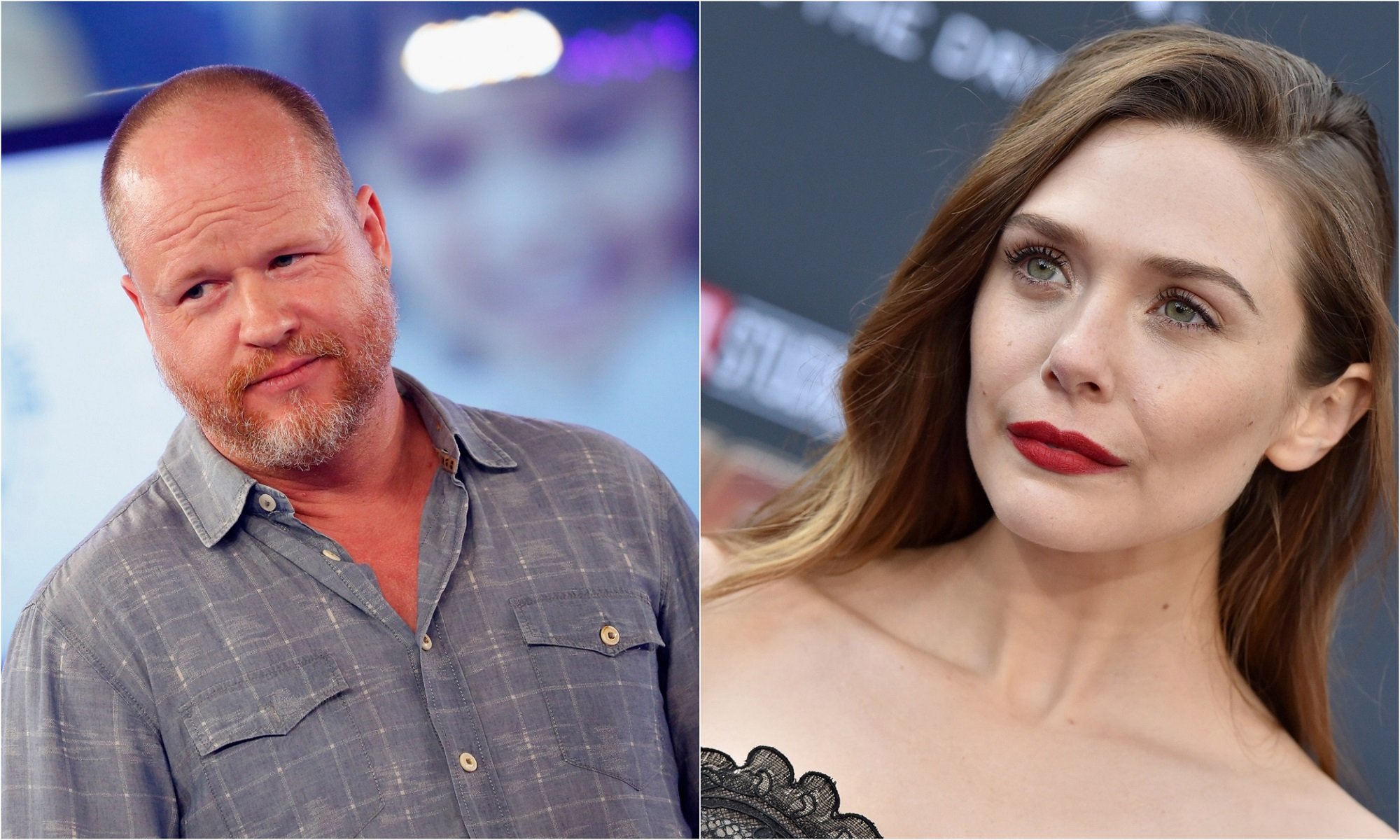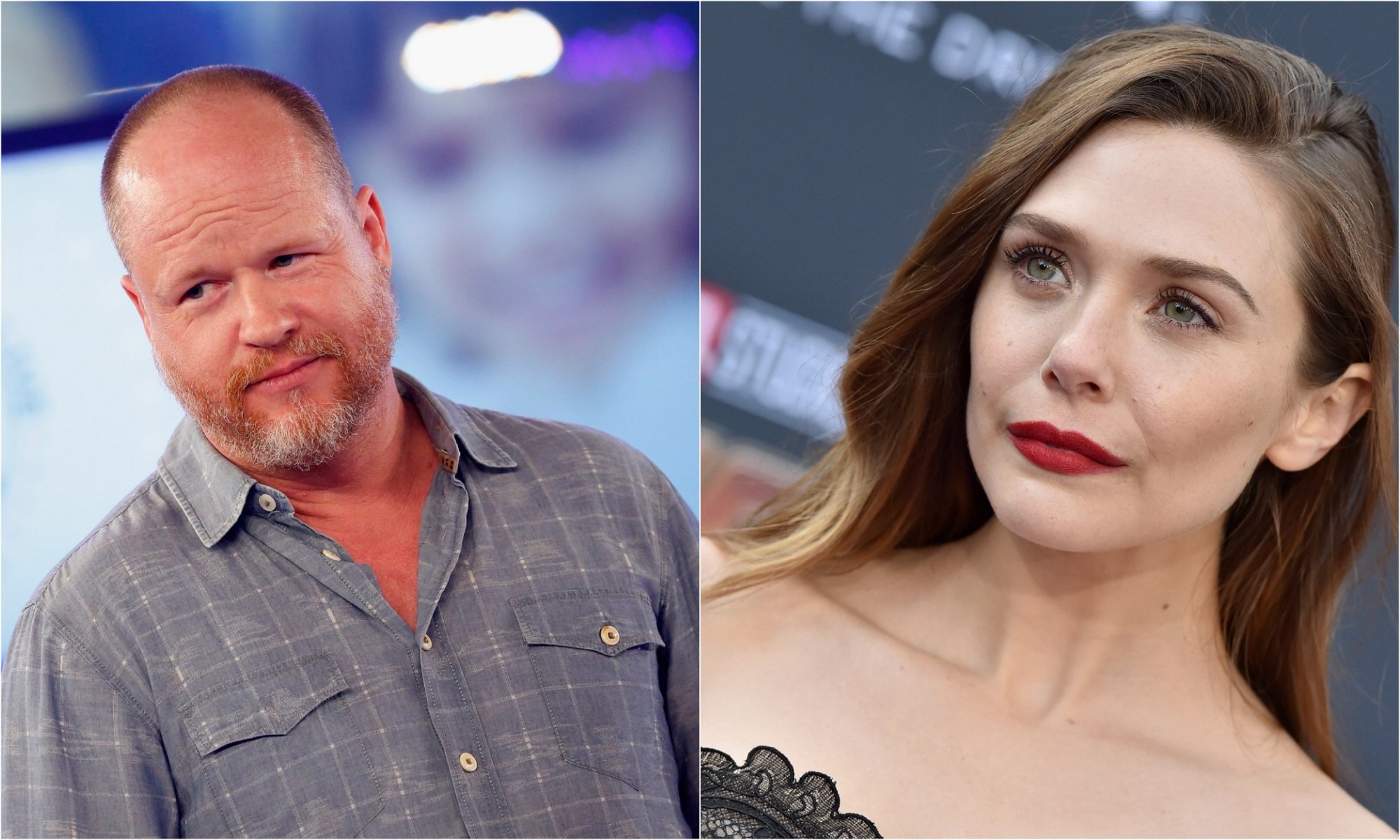 Joss Whedon and Elizabeth Olsen met before filming 'Avengers: Age of Ultron'
Olsen first appeared as her Marvel character in a post-credits scene following Captain America: The Winter Soldier. She was officially introduced as Scarlet Witch in Avengers: Age of Ultron, and she also appeared in Captain America: Civil War, Avengers: Infinity War, and Avengers: Endgame.
In the Marvel comics, Scarlet Witch's costume is known for being quite revealing. On Late Night with Seth Meyers in 2016, Olsen said this is why Whedon told her she would "never ever have to wear" the character's comic book costume in the MCU.
"About the same meeting Joss Whedon even mentioned who we were meeting about, he said 'There's this character Scarlet Witch that I'm interested in for you to play,'" she said. "And then he said, 'And when you go home and Google her, just know that you will never ever have to wear what she wears in the comics.'"
Joss Whedon compared Scarlet Witch's costume to a 'porn star'
Before Avengers: Age of Ultron was released, Olsen sat down for an interview with Collider. In the interview, Olsen revealed more details about her meeting with Whedon.
"Well, the first thing Joss ever said to me before I even got the job when we were first meeting, he said, 'When you look at the images, look at the comics, know that we are not making you look like that. You will not have to wear bathing suits or look like a porn star,'" Olsen said.
Olsen also told Collider that Whedon enjoyed developing Scarlet Witch for the MCU.
"… in this he's able to create Wanda and he's such a huge fan of her and it's really awesome to get to have that," she said. "I think he's enjoying also having the experience where he gets to create it, because he's such a fan of creating these strong, amazing women."
Elizabeth Olsen wore Scarlet Witch's comic book costume in 'WandaVision'
While it is not the most popular Avengers film in the Marvel Cinematic Universe, Avengers: Age of Ultron has become relevant to Marvel fans once again thanks to the new Disney+ show WandaVision.
The show premiered on Jan. 15 and shows Wanda Maximoff and Vision (Paul Bettany) after the events of Avengers: Endgame. Each weekly episode pays homage to a different decade of known TV sitcoms while also featuring ties to the MCU.
The sixth episode of the series is titled "All-New Halloween Spooktacular!" and premiered on Feb. 12. In the episode, all of the characters wear Halloween costumes as references to their comic book counterparts, and Olsen wore a version of Scarlet Witch's famous costume.