Joy-Anna Duggar Is the Latest 'Counting On' Star to Rebel Against 1 of Jim Bob's Most Famous Rules
Counting On fans have become extremely familiar with Jim Bob Duggar's strict rules over the years. They know that the life of a Duggar child consists of homeschooling, faith-based entertainment, and courting (dating with the purpose of marriage). But even the most casual Duggar fan is likely aware of the modest dress code that Jim Bob and Michelle enforce. They don't allow the women in the Duggar family to wear pants.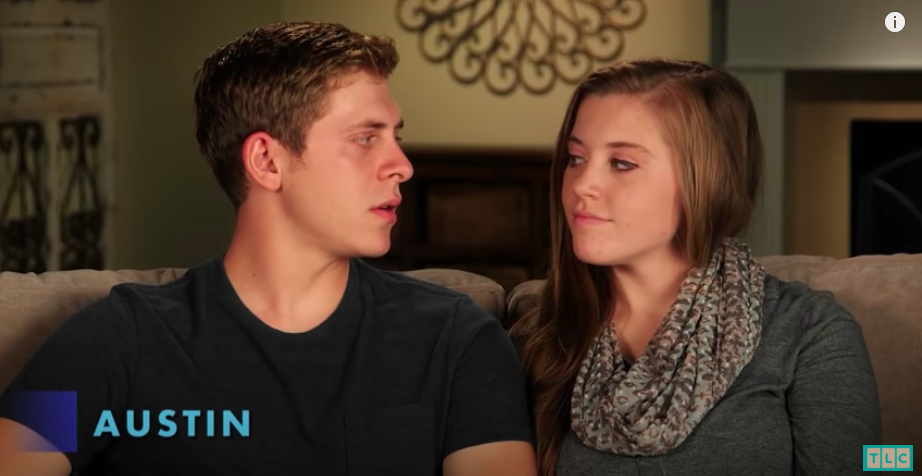 But as their daughters have gotten older and left the family home, each one has rebelled with their fashion choices. New social media posts reveal that the latest daughter to ditch skirts and dresses for pants is Joy-Anna Duggar.
Michelle Duggar passed her views of modesty to her children through bible study
When a Duggar daughter is living in Jim Bob and Michelle's home, long skirts and dresses are the only acceptable attire. The Duggar parents do allow their daughters to wear leggings and tights, but only under skirts. Never on their own.
According to Moms.com, Michelle says that her views changed when she became a Christian at 15. When she started looking at things "through God's frame of reference," she realized she needed to "cover a few more areas" of herself if she wanted to honor the Lord and not cause "someone else to be defrauded."
Michelle explained that she passed her views of modesty onto her children through bible study. In 2014, her four oldest daughters – Jana, Jill, Jessa, and Jinger – explained what they had learned in their studies in the book Growing Up Duggar.
"We do not dress modestly because we are ashamed of the body God has given us; quite the contrary. We realize that our body is a special gift from God and that He intends for it to be shared only with our future husband," they claimed.
The female 'Counting On' stars define themselves as women by choosing dresses and skirts
Michelle once explained in a now-defunct TLC blog that her and Jim Bob's interpretation of dressing modestly was "from the neck down to the knees should be covered."
"I really should be defining who I am as a woman by choosing to wear dresses and skirts," she added.
However, as her daughters have married and moved out of the home, they've all embraced making their own fashion choices independent of their parents.
Most notably, Jill and Jinger have seemingly ditched dresses and skirts altogether when it comes to casual wear. Both are moms of young children and regularly appear in pants and shorts in their social media posts.
Jinger said during a recent episode of Counting On that she had a conversation with her parents before she started wearing pants.
"I just shared my heart and where I saw the Lord leading me. They said to seek to honor Him and to maintain modesty. I'm grateful for their hearts and how they've instilled that in us kids," Jinger explained.
Joy-Anna Duggar is the latest 'Counting On' star to start wearing pants
In addition to Jill and Jinger, Jessa has been spotted wearing leggings under short dresses. And, oldest daughter Jana – who still lives at home – wore shorts to her younger brother Joe's bachelor party. Now, the latest Duggar daughter to wear pants is Joy-Anna, who just gave birth to her second child, Evelyn Mae.
In a recent Instagram post, fans could see Joy-Anna wearing pants in a pic with her son, Gideon. In the caption, Joy-Anna wrote that she loves her life and being a mom to "this wild child."
Fans immediately noticed Joy-Anna's wardrobe change and applauded her for making a decision that was best for her. And it turns out, Jim Bob and Michelle Duggar support their daughters even when they choose to do things differently.
"It's okay that my kids may have different convictions than me. I know that He's leading them, and that's the most important thing; their relationship with God," Michelle said.
Episodes of Counting On are available on Hulu.