Joy-Anna Duggar of the Duggar Family Takes Heat for Odd Sponsorship
We know the Duggar family well thanks to TLC's Counting On, and many of Jim Bob and Michelle Duggar's adult kids have social media accounts of their own. Joy-Anna Duggar's Instagram shows her life renovating homes with her husband, Austin Forsyth, and they also have two kids together. Recently, she's been pushing a new product on social media — and critics of the Duggars have questions.
Do the Duggars get paid? Many of them seek sponsorships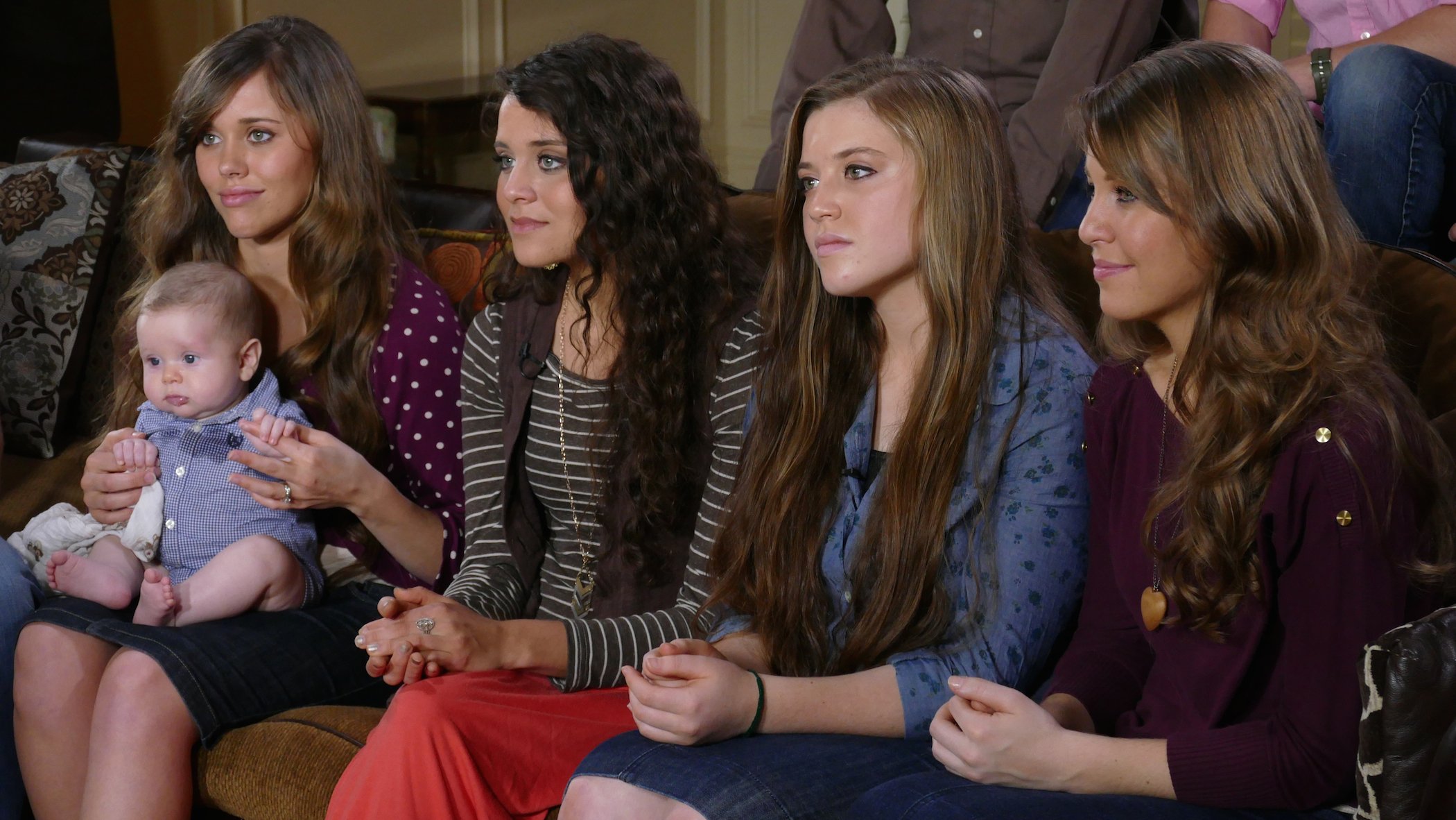 The Duggars have graced our television for years thanks to shows like 19 Kids and Counting and Counting On. And they certainly get paid for all of their time on reality TV. It's estimated the family makes between $25,000 and $40,000 per day. Because each episode takes about four days to film, this means the family's raking in between $6,000 and $10,000 every day.
The show isn't the Duggar family's only means of making money, though. Jim Bob is a successful real estate agent and has a net worth of around $3.5 million thanks to real estate investments, book sales, marketing, and speaking deals.
Even with their TLC programming, many of the Duggar kids seek social media sponsorships. Jinger, Joy-Anna, Jill, and Jessa (just to name a few) have all posted their discount codes for product endorsements on Instagram. Even the Duggar-in-laws, like Anna Duggar, seek sponsorship.
Duggar family critics think Joy-Anna Duggar's sponsorship is unusual
At just 23 years old, Joy-Anna has a lot on her plate. The Duggar family member cares for two kids at home, and she has plenty of product sponsorships she enjoys sharing with her followers. Unfortunately, fans aren't sure about the product she promoted on March 24, 2021. She took to Instagram in full makeup to suggest magnetic eyelashes.
"I got a bunch of DMs about the magnetic eyelashes that I've been wearing, and so I went ahead and did another video for you guys of trying them on," she explained via her Instagram Stories. Joy-Anna then gave the discount code associated with the lashes. In the following videos, she also explained she bought the entire kit for herself that includes various styles of eyelashes.
Critics of the Duggars aren't impressed with what Joy-Anna's up to.
"Since when does Joy wear full makeup?" one Reddit user noted. "These people will do anything to make a quick buck."
"I think it's totally fine to try out different looks and play with makeup/eyelashes even when they may not suit you, but it's so obvious (and annoying) when it's just to hawk a product," yet another Reddit user wrote.
Did Joy-Anna Duggar quit 'Counting On'?
With a new season of TLC's Counting On upon us, fans of the Duggars are wondering if Joy-Anna quit the show. According to Jill's husband, Derick Dillard, Joy-Anna and Austin did, indeed, take a step back. Via a comment on Instagram, he told his fans the couple is no longer featured on the show but still includes themselves in family events.
On the contrary, Jessa says Joy-Anna is still very much a part of the show. Back in September 2020, a fan asked why Joy-Anna wasn't on the promotional poster.
"They're still on the show, just didn't make it to this photo session," Jessa confirmed.
We'll have to wait and see if Joy-Anna and Austin, along with their two kids, are really going to be a part of the new season.
Check out Showbiz Cheat Sheet on Facebook!