Joy-Anna Duggar of 'Counting On' Is Urging Fans to Follow Her on Parler, the Conservative Social Media App
'Counting On' star Joy-Anna Duggar is joining the crowd of people flocking to Parler following Joe Biden's victory in the 2020 presidential election.
Joy-Anna Duggar is joining the crowd of people flocking to Parler following Joe Biden's victory in the 2020 presidential election. The Counting On star let her followers on Instagram know that she now has a profile on the app, which has been described by some as "Twitter for conservatives."
Joy-Anna Duggar and Austin Forsyth join Parler 
On Nov. 9, Joy-Anna posted an Instagram Story letting her followers know she was now on Parler. The mom of two shared a screenshot of her profile, where she describes herself as a Christian and mother who is interested in the outdoors and DIY. 
Joy-Anna's husband Austin Forsyth also has a profile on Parler. He also shared an Instagram Story urging his more than 100,000 followers to join him there. At the time they posted, both Austin and his wife were following a handful of people and had a couple of followers themselves.  
So far, no one else in the Duggar family has posted publicly about joining the app. However, Joy-Anna's sister-in-law Anna Duggar also appears to have an account.
What is Parler?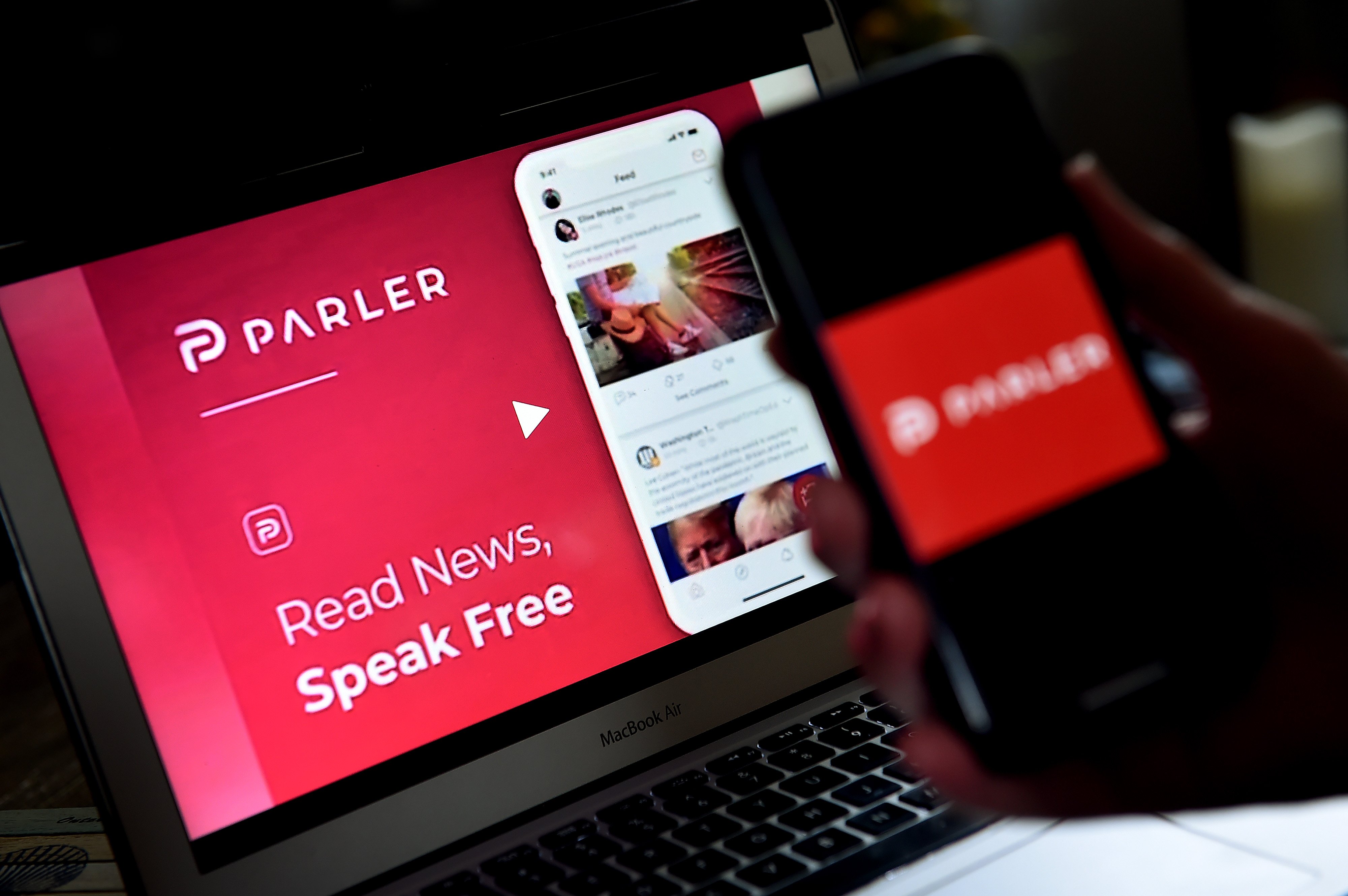 Some of Joy-Anna's Instagram followers may be confused about why she's asking people to follow her on another app, especially one that many have likely never heard of. 
Parler is an alternative to more mainstream social media sites such as Twitter and Facebook. Though it has been around since 2018, interest in the app has skyrocketed since Donald Trump lost the presidential election. The app promises users that they will be able to "speak freely and express yourself openly, without fear of being 'deplatformed' for your views." It is popular with a number of conservative and right-wing figures, including Sen. Ted Cruz and Alex Jones of InfoWars.
As Facebook and Twitter have stepped up efforts to fight election misinformation following Biden's victory, some people have moved to Parler. The site does not fact-check posts or remove content other sites would likely flag as misleading or false, such as conspiracy theories related to the election or COVID-19. 
The number of Parler users increased from 4.5 million to 7.6 million following the election, according to the Washington Post. In comparison, Twitter had 187 million active daily users at the end of October, Tech Crunch reported. 
Joy-Anna Duggar's sister-in-law Anna Duggar slammed for promoting conspiracy theories
Joy-Anna isn't the only member of the Duggar family reminding her followers of her conservative beliefs in recent days. Anna Duggar recently posted a video to Instagram where she asked Siri how old the president was. Siri replied by showing vice president-elect Kamala Harris's age. 
"What's up with this?!" Anna, who is married to Josh Duggar, asked. She and a number of people replying to her post seemed to think there was something suspicious in Siri's answer. Critics believed Anna might be buying into a conspiracy theory that there will be an attempt to remove Biden as president and install Harris in his place. They assured her that Siri's answer wasn't evidence of a plot to make Harris president, but rather a software glitch.
Check out Showbiz Cheat Sheet on Facebook!