Joy-Anna Duggar Rolled Her Eyes at an Instagram Follower Who Asked if She Blanket Trains Her Kids
Jim Bob and Michelle Duggar have caused plenty of controversy over the years for the way they chose to raise their 19 children. And many fans and critics alike suspect the infamous parents use a controversial method of teaching their kids discipline. This method is known as "blanket training."
A fan recently asked Joy-Anna Duggar on Instagram if she blanket trains her kids, too. Here's how Joy-Anna responded.
Many fans suspect the Duggar family uses blanket training for their kids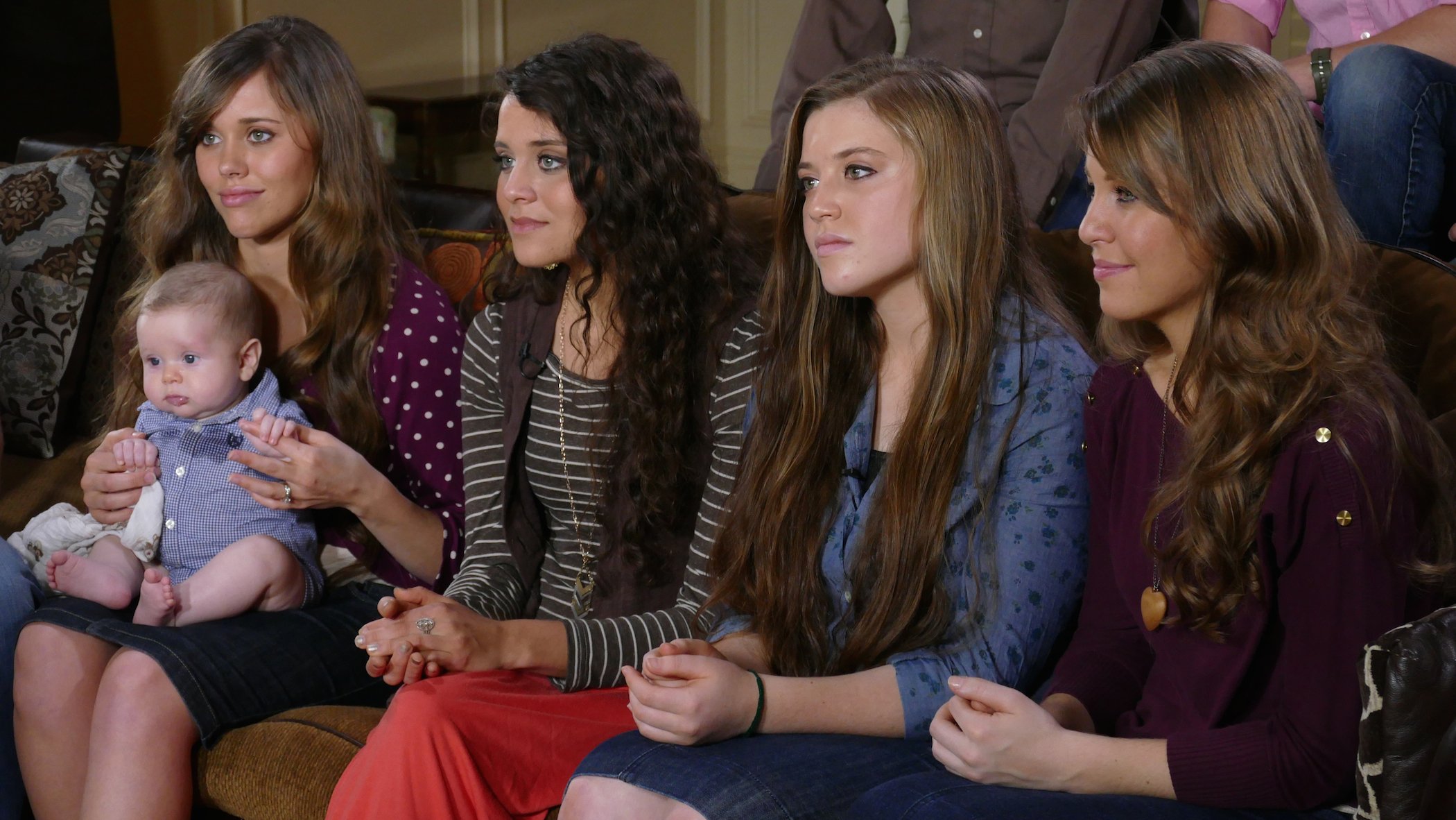 While some families swear by blanket training, many think the idea is inhumane. It was first written and shared by Michael and Debi Pearl in their book, To Train Up a Child. The idea is that a child is placed on a blanket in a room and must stay there. Whenever the child strays from the blanket, the parent is to lightly hit the child so they crawl back onto the blanket. Eventually, the child will stay on the blanket at will.
Fans have long assumed the Duggars use blanket training. Back in 2015, some fans criticized Jill Duggar and Derick Dillard, as they assumed they used the method. The couple posted a photo of their son wrapped in a blanket, and some thought keeping their baby tightly swaddled was just another form of the training. Jill and Derick later decided to delete the photo.
Joy-Anna Duggar rolled her eyes at a fan who suspected she blanket trains
None of Jim Bob and Michelle's kids have ever admitted to blanket training. But there's still some heavy speculation that they take part in the practice. And Joy-Anna is the next to be questioned.
Joy-Anna and her husband, Austin Forsyth, recently had a little girl. And Joy-Anna's taking every opportunity she can get to post photos of the baby. On Nov. 27, she posted a photo to Instagram of her daughter lying in a "sensory lounger."
"The Snuggle Me is one of my FAVORITE baby products!" Joy-Anna captioned the post. "And it is the one and only patented sensory lounger for baby. So why use organic cotton for your baby? When you buy organic cotton, you are buying the cotton in a form that has not been touched with toxic chemicals during the growth or manufacturing process! Go check it out!" 
"Do y'all blanket train with that gadget?" one follower asked.
To that, Joy-Anna responded with two emojis — one of a woman face-palming, and another of a smiley rolling its eyes.
Duggar family critics suspect Joy-Anna definitely uses the method
While Joy-Anna certainly didn't appreciate the comment, she didn't confirm or deny whether she blanket trains her children. And some Reddit users suspect she absolutely uses the method.
"Austin's parents are friends with the Pearls and have hosted them with 'how to train up your child' lectures on their property a few times," one Reddit user noted. "Joy was blanket trained, my bet was Austin was too."
"Austin's family are close friends with the Pearls, there's no way they don't blanket train," another wrote.
"I doubt any of them follow it to the tee, because I am sure they have things they believe worked and others they disagree based on their own grievances," another fan commented. "I think Joy is one who uses methods from it as well as Jessa."
We're not sure what really goes on at Joy-Anna's home — but there's no doubt she and Austin will continue to raise their kids as they see fit!
Check out Showbiz Cheat Sheet on Facebook!