Joy-Anna Duggar's New Hairstyle She Debuted on Instagram Is the Total Opposite of Jinger Duggar's Last Makeover
Joy-Anna Duggar was quite young when she first made her TV debut with her parents, Jim Bob and Michelle Duggar, and her siblings. Now, she's all grown up with a husband and two kids. And she's bringing her fans into her life via her successful Instagram and YouTube channels.
Recently, Joy-Anna went out on a limb and made a major change to her hair. And it's reminding us of Jinger Duggar's last major hairstyle change that was totally the opposite of what Joy-Anna decided to do.
Joy-Anna Duggar just debuted new hair
The Duggar women are known for their long, flowing locks, and Joy-Anna's no different. The mom of two certainly took care of her hair over the years by not overprocessing it. But it seems she was ready for a change. In January 2021, she posted photos to her Instagram showing off her new "do.
"New Year. New Hair," she captioned a post containing professional photos of her and her husband, Austin Forsyth, together in a field. The new hair is a dark shade of brown, and it looks like Joy-Anna also had her bangs cut.
Many fans and family members approved of the change.
"Love these photos & love your bangs!!" Jinger commented on another series of photos of Joy-Anna with the kids.
"Stunning!" commented sister-in-law Anna Duggar, Josh Duggar's wife.
Others thought Joy-Anna's new hairstyle makes her look even more like her mother, Michelle.
"Wow! I never noticed it before, but you look just like your momma!" a fan commented on the photos.
Joy-Anna's hairstyle is way different from Jinger Duggar's last makeover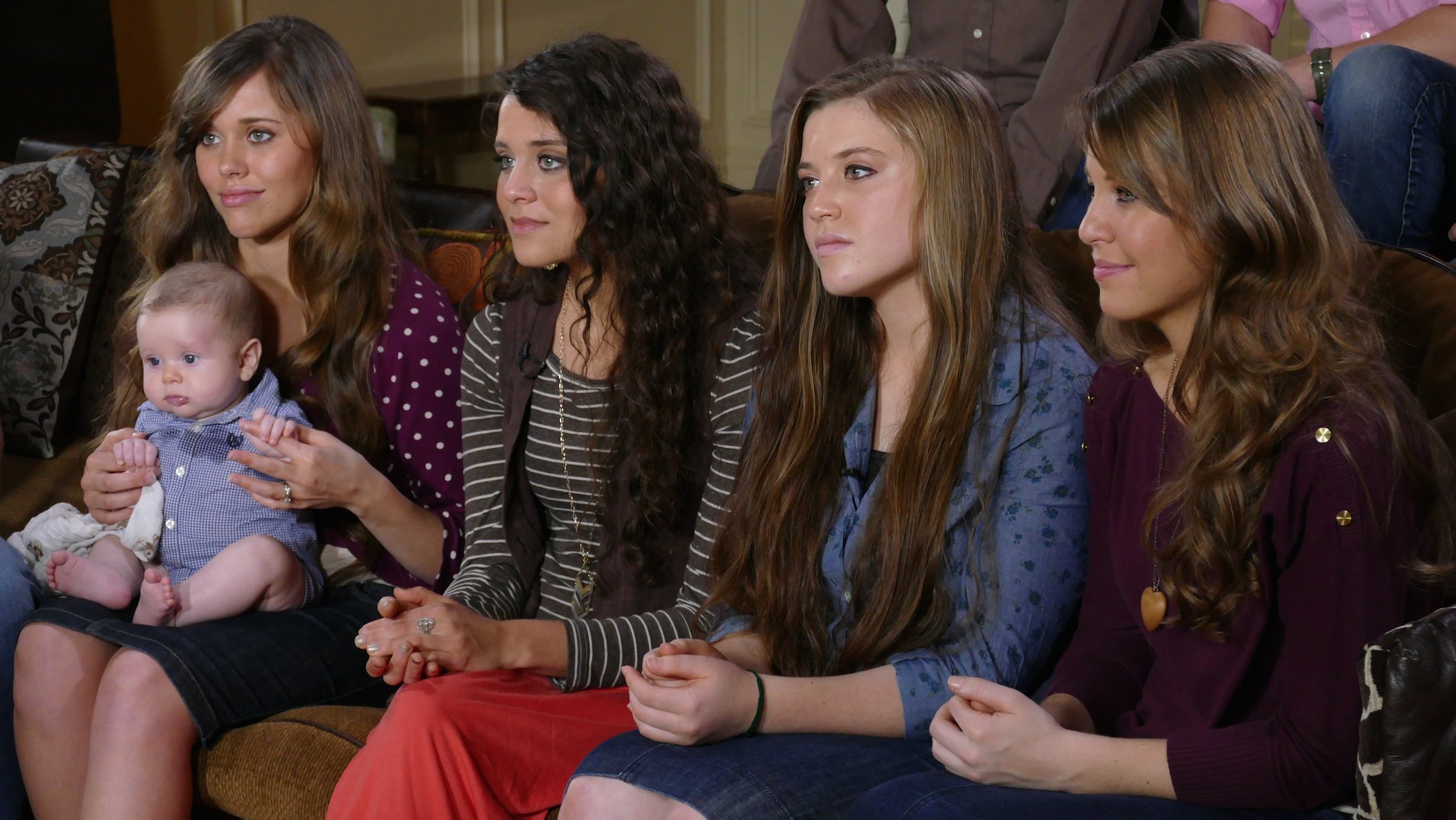 While Joy-Anna chose to go dark with her hair, Jinger went the total opposite direction. Back in June 2019, Jinger took to Instagram to debut long, blond locks. "Decided to go with the blonde balayage this summer," she captioned the post.
This wasn't the last of Jinger's hair makeovers, either. In February 2020, she surprised her fans with yet another major hair change. She cut her long locks shorter and got a fresh bleaching once again. "As Valentine's Day slowly approaches, I thought it would be nice to go for a new hairdo!" she captioned the post.
While the Duggars don't dramatically change their hair too often, the look fit with Jinger's new Los Angeles vibe. Jinger's changed up her wardrobe just as much as her hair, so it's clear she wanted something fresh and different than what she had in her childhood. But some Duggar family critics think Jinger only changed up her hair because her husband, Jeremy Vuolo, likes blonde hair.
The Duggars always had long hair when growing up
Fans and critics alike love seeing how the Duggar women are changing up their look as they age. And any major hair changes now are a deep departure from how they grew up. As kids living under their parents' roof, the Duggar girls were expected to have long hair, and they never seemed to dye it.
A major reason they had long hair was because of their beliefs. As the Duggar ladies wrote in Growing Up Duggar, "Our hairstyle is our choice and we choose longer hair based on our understanding of 1 Corinthians 11:14-15," In Touch Weekly reports. "While it is a shame for a man to have long hair, a woman's hair is her glory."
While Jinger and Jill are the only ones to have recently chopped off their hair, we're wondering if Joy-Anna will take the plunge next and take a few inches off.
Check out Showbiz Cheat Sheet on Facebook!