Judd Apatow Warns Amy Schumer About Will Smith and Calls His Slap 'as Soft as His Raps' at Oscars 2022
The biggest moment of the Oscars 2022 is the moment that Will Smith slapped Chris Rock on stage. However, audiences weren't initially sure what to make of the situation. Various celebrities took to social media to express their opinion regarding the altercation. This Is 40 filmmaker Judd Apatow took to Twitter to warn Amy Schumer about Smith and slam his Oscars 2022 slap.
Will Smith defended his wife, Jada Pinkett Smith, by slapping Chris Rock at the Oscars 2022, which shocked celebrities and viewers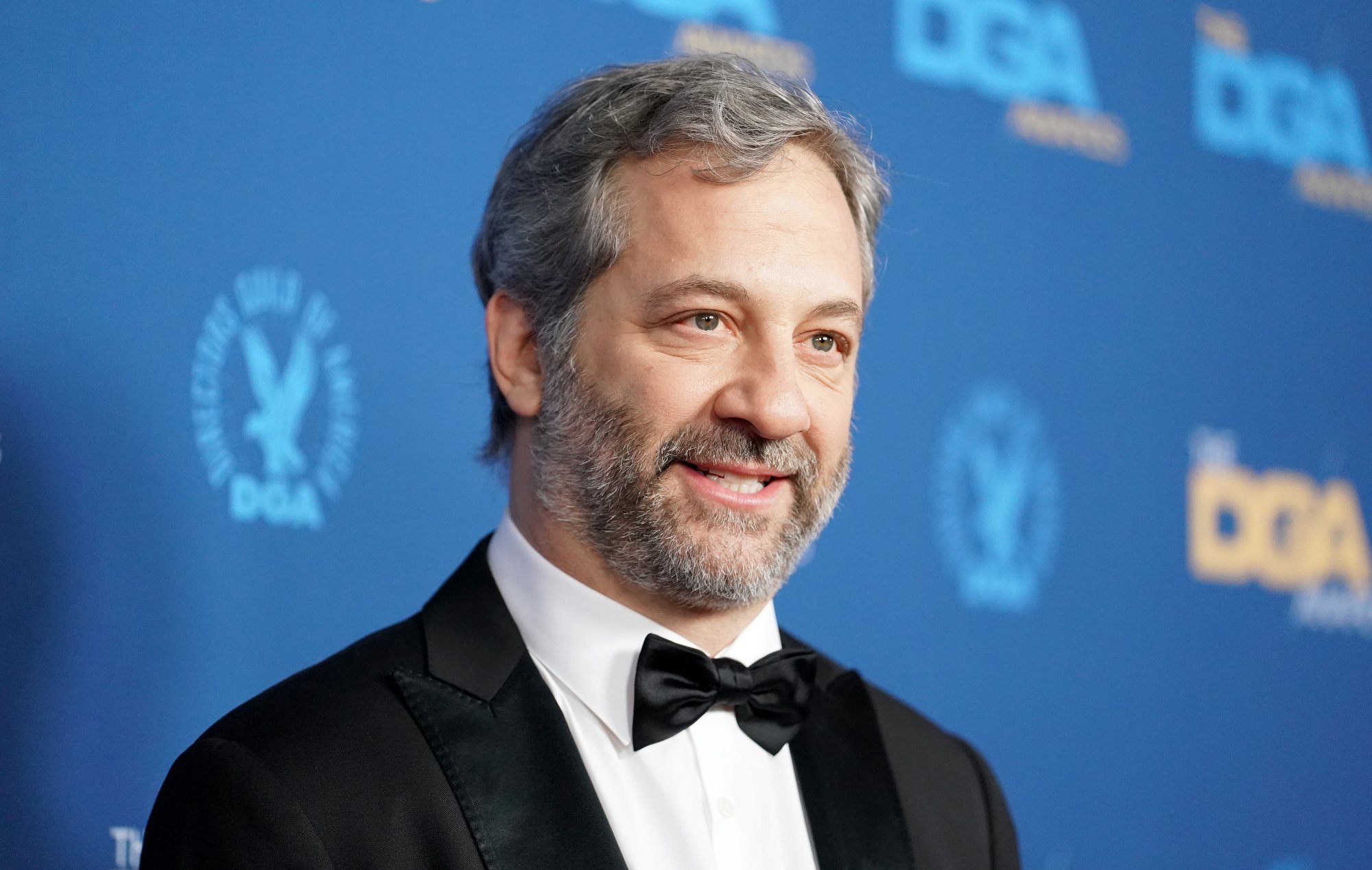 Social media remained active over the course of the Oscars 2022. Many folks found enjoyable moments in Beyoncé's opening number and memorable award wins, although they simultaneously criticized awkward comedic bits. However, nobody could have guessed what would take place during the presentation for the Best Documentary category.
Rock took the stage to present the category's nominees and announce the winner. He led with a joke about Jada Pinkett Smith's hair loss that is a result of her alopecia condition. Rock teased that she would be the next lead in G.I. Jane 2. However, Smith didn't take the joke so lightly. He marched onto the stage and slapped the stand-up comedian in the face before taking his seat and shouting at Rock to not speak about his wife. Apatow had some words about the major Oscars 2022 moment.
Judd Apatow tweeted to warn Amy Schumer about Will Smith and called his Oscars 2022 slap 'as soft as his raps'
According to US Magazine, Apatow published tweets about Smith's Oscars 2022 slap that shocked social media. He initially warned host Schumer about going near Smith as a result of a monologue that the actor clearly didn't enjoy during the show. He also addressed Rock in the same message.
"Alert – @amyschumer do not go to the @VanityFair party. Will Smith wants to talk to you about the monologue," Apatow wrote. "Chris— I think you should take him for all his King Richard, I mean, Hitch money. #Oscars."
However, the tweets didn't stop there. Apatow also mentioned Questlove's Oscars 2022 Summer of Soul win and doubled down on Smith.
Apatow tweeted: "@questlove who deserved his moment without that toxic nonsense before him. I'm glad Chris is ok. Will learned nothing training for Ali. Will Smith's punches are as soft as his raps. #Oscars."
Judd Apatow deleted the tweets
Apatow's tweets earned him massive backlash from social media. He started to trend on Twitter, as users criticized his perspective. However, Apatow since deleted all of his tweets about the Oscars 2022 incident. Nevertheless, social media continues to share screenshots saying that Smith "could have killed him" with his slap.
The Smith and Rock moment will live on in Academy Awards history. However, this will be a hot topic that many folks will debate until the dust settles. Regardless, Smith took home his best actor win for his performance in King Richard. During his acceptance speech, he apologized to the academy and to his fellow nominees.
RELATED: Tiffany Haddish Reacts to 'Messy' Chris Rock and Will Smith Oscars 2022 Slap: 'That's What a Man Is Supposed to Do'