Jude Law Once Admitted He Couldn't Get Over Chris Rock Roasting Him at the Oscars
Jude Law admitted that Chris Rock's joke towards him at the 2005 Oscars was upsetting to hear.
Comedian Chris Rock had recently been all over the headlines because of his Oscar controversy involving Will Smith. But it's not the first time Rock made jokes at the Oscars that stirred up Hollywood.
The comic generated a lot of discussion with his comments on several celebrities at the 2005 Oscars. One such celebrity he poked fun at, Jude Law, took Rock's jokes to heart.
Chris Rock hosted the 2005 Oscars to get a chip off of his shoulder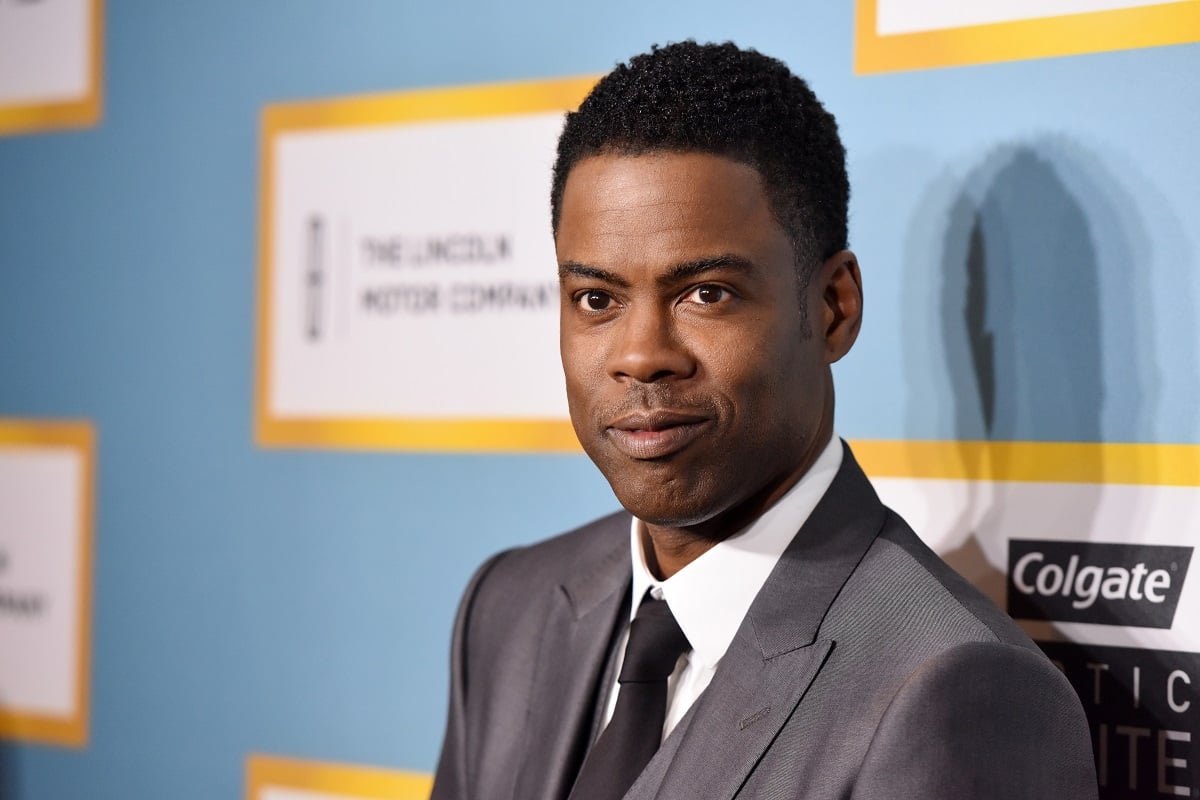 For Rock, hosting the Oscars gave him the opportunity to prove something about himself as a comic. It was a job he quipped he'd gotten by chance because of who was nominated that year.
"I lucked out," Rock told Rolling Stone in a 2005 interview. "Because I knew Ray was going to get nominated, and I figured I wouldn't be the only brother there."
The Head of State star soon went on to reveal one of his motivations for accepting the Oscars hosting gig in the first place.
"I have no desire to be the Sammy Davis of my generation. But doing the show got a bit of the chip off my shoulder," he continued. "When you're a comedian that curses, you're always a second-class citizen to the guys who don't curse. They say, 'You're big, but so-and-so's a family comedian.' It's almost like porn— nobody admits to liking it, but it's a billion-dollar industry."
Jude Law once revealed he was genuinely upset with Chris Rock's jokes
Rock poked fun at several actors attending the Oscars. According to The Hollywood Reporter, some of his biggest targets were Tobey Maguire and Jude Law.
"Clint Eastwood is a star, OK? Tobey Maguire is just a boy in tights. You want Tom Cruise and all you can get is Jude Law? Who is Jude Law? Why is he in every movie I have seen the last four years? He's in everything," Rock said before continuing to focus on Law. "He's in everything. He's gay, he's straight, he's American, he's British – next year, he's playing Kareem Abdul-Jabbar in a movie."
The jokes even prompted Sean Penn to defend Law at the ceremony.
In a New York Times interview, Law shared that he felt the Good Hair producer went overboard with his joke.
"At first I laughed, because I didn't think he knew who I was. Then I got angry as his remarks, I felt, became more personal. My friends were livid. I was moved when Sean came to my defense," Law said. "As a celebrity I know I'm fair game for a lot of things that I don't like, but Rock crossed the line when he made his point and got his laugh then seemingly wouldn't stop."
Years later, the Captain Marvel actor would reflect on the incident with Vulture, offering a bit more perspective on his reaction.
"Chris Rock slagging me off at the Oscars was upsetting. It felt like, 'F***, am I that guy that you point fun at?' Obviously, I've realized since that a gag is a f****** gag. Whatever, it could've been anyone," he confided. "It was probably a bubble that needed bursting around myself. Like, 'Oh, this could be brutal. This isn't all plain sailing.'"
Chris Rock heard that Jude Law fired his agent after his monologue
The Daily Mail once alleged that Law fired his agents over Rock's Oscar jokes. In the same interview with Rolling Stone, Rock commented that he too heard these claims. If true, Rock felt that the Sherlock Holmes star made the wrong move.
"I wish I worked with his agents. My movies have to make money or I'm f****** toast," the comedian quipped.