Judge Judy Sheindlin Didn't Get the Fuss Over Her Hairstyle Change
Take it back to 1996 when Judge Judy Sheindlin first called for order in her television court. She moved from a Manhattan courtroom to CBS and entertained viewers while presiding over cases. And she did it for 25 years before calling it a wrap.
While the Judge Judy TV show created plenty of memories for viewers and Sheindlin, several moments stand out. One of them involves her going viral for simply switching her hairstyle to a ponytail. The judge recently shared her thoughts about those fan reactions.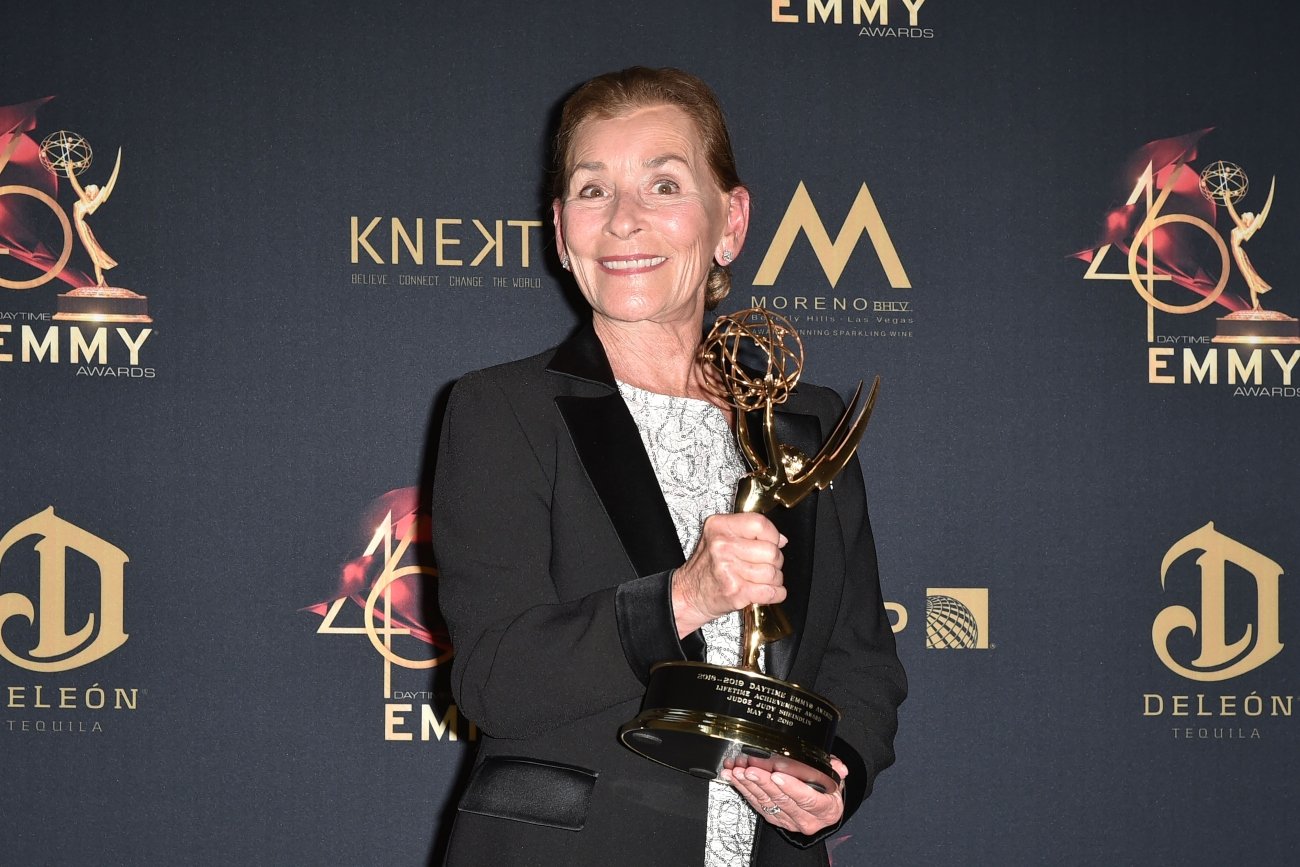 Judge Judy created a stir when she changed her hairdo
One morning in spring 2019, the internet went was buzzing over Judge Judy, and it had nothing to do with a battle between exes or a stolen dog. Instead, social media couldn't stop talking about her new 'do. Over the years, fans grew used to seeing Sheindlin in her cropped bob, but when they flipped on the TV that day, many were stunned to see her rocking a ponytail.
Multiple media outlets picked it up, and there were even polls floating around the internet to gauge people's opinions on her appearance.
Some thought the old style made her look more youthful, others cheered on the new bun. It was a major viral moment, but the change was not a big deal for the straight-shooting judge.
RELATED: 'Law & Order': What 'Judge Judy' Judith Sheindlin Really Thinks of the Courtroom Drama
Judge Judy didn't understand the chatter about her hair
In a recent interview with The Hollywood Reporter, Sheindlin spoke about her television career, the U.S. justice system, and all the attention paid to her hair and $47 million salary. For the record, disagrees with those who believed her bob was an iconic style. Further, Sheindlin was surprised that so many were concerned with her appearance.
"I thought it was the message, not the look of the messenger," she said. "I didn't even think people looked that closely anymore. They look to see what Halle Berry looks like, but that was never my thing."
Sheindlin added that she thought people cared less about looks once you reach a certain age. To her, it just was never that deep, and she found some amusement in the reactions.
"It's sort of funny. 'How could she change her hair? It's an iconic hairdo.' No, it's not," said the judge.
"It's a lot of goop and teasing and product and fussing around by somebody else. This is so much easier. And as each hour in every day we have becomes more precious, the less you want to spend time patshkeing over the way you look. Do you know how to spell 'patshkeing'? You'll have to look it up. It's a Yiddish term. It means messing around."
Sheindlin also told THR she's ready to sport her robe for her new show on Amazon, Judy Justice. Set to debut fall 2021, the series will stream on IMDb TV, Amazon's free platform.
According to Deadline, the studio ordered more than 100 episodes. As she's busy prepping for her latest adventure, fans can currently stream episodes of Judge Judy on CBS All Access and Hulu.