'Judy' Director Rupert Goold Wanted It to 'Seem a Precarious Moment' When Garland 'Stepped Onto the Stage,' According to Renée Zellweger
Renée Zellweger won the Best Actress Oscar in 2020 for her incomparable take on Judy Garland in the last year of her life — leading up to and chronicling Garland's notorious run of concerts at London's Talk of the Town nightclub. The movie provided a window into Garland's difficult life — from her early abuse at the hands of studio heads to her drug addiction and eventual sudden death.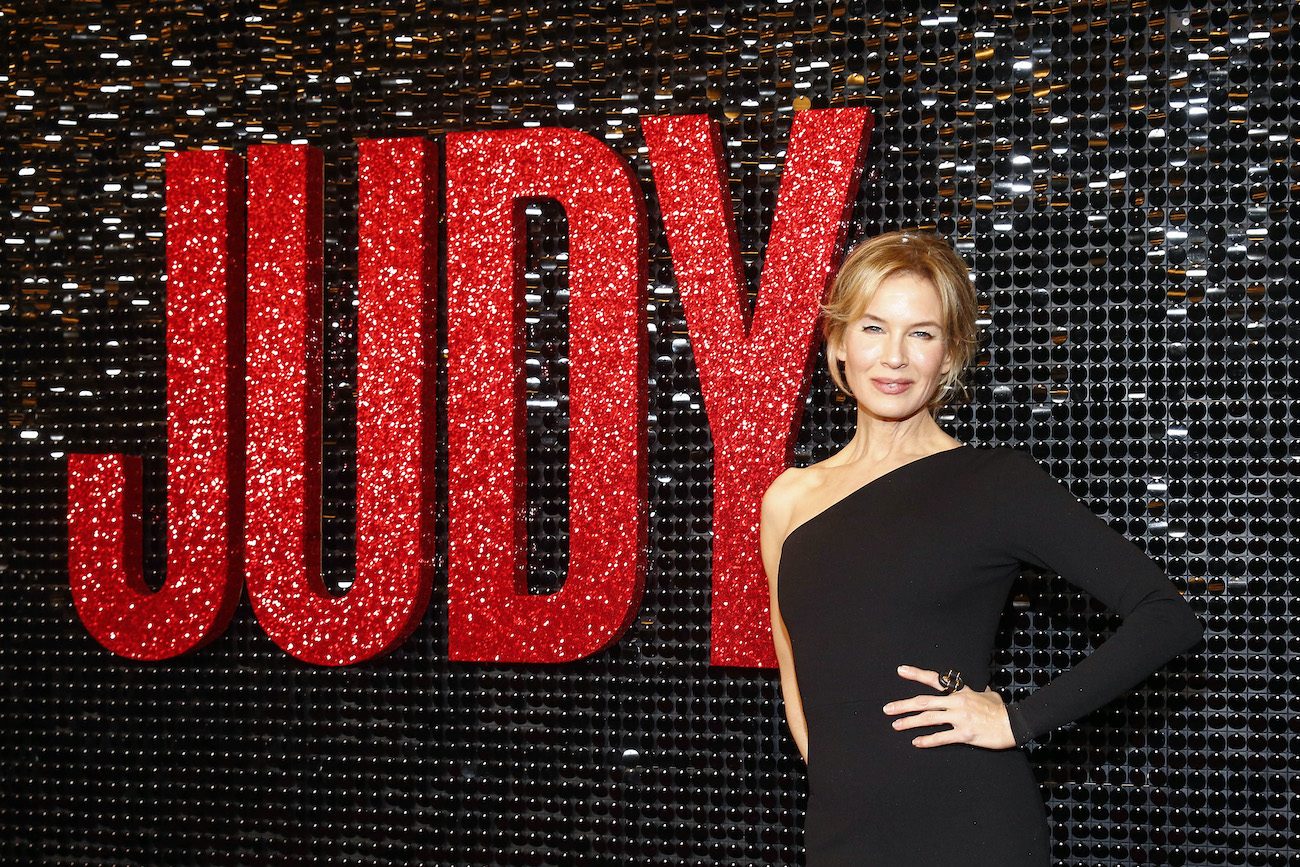 Zellweger sang twelve Judy standards for the movie — including "Somewhere Over the Rainbow," "Be Myself," "Zing Went the Strings," and "The Trolley Song." She aimed to capture the lower range, intentional moments of interspersed talk-singing, and sometimes breathy delivery that characterized Garland's iconic voice later in life. 
During a sit-down with Tom Hanks for Variety's Actors on Actors, Zellweger explained what Goold was aiming to convey with Garland's concerts in the film: her state of mind and the emotional turmoil subsisting beneath the glossy surface.
Renée Zellweger on capturing the uncertainty in Garland's final performances 
Hanks noted that he felt it took quite some time to get to the singing parts in Judy; he expected to hear "The Trolley Song" "right off the bat," to which Zellweger said:
"It's interesting. I didn't think about that, but I do know that Rupert wanted to establish the story in a way that you would understand where she was in terms of her ability to access her instrument at that time. So, you wouldn't be quite sure whether or not she was going to succeed. He wanted to set that up so that it seemed a precarious moment when she stepped onto the stage…."

Variety's Actors on Actors
Zellweger and Hanks on capturing what people would find hard to believe in 'Judy' 
Hanks explained that "there's a lot of education that had to go on" as he couldn't imagine that "anyone could believe that Judy Garland was broke, or that Judy Garland was not wanted, or that Judy couldn't get a job…she was always Judy Garland…"
Zellweger explained that it "made no sense" to her, as Garland is "iconic" and she has earned her place at the table of  "international superstars of all time." In the end, the film helped humanize Garland; the movie portrayed the mother behind the icon, the woman behind the singer, and the fragile and vulnerable soul that, for years on years, brought people happiness while struggling with her own darkness.