Judy Garland Was Put On a Diet Of Cottage Cheese and Chicken Broth For Weight Loss
Judy Garland was a singer and actor who, to many, personifies the Golden Age of Hollywood. Garland rose to fame as a child star, raised by a strict stage mother, and became a member of the Hollywood studio system.
Unfortunately, in spite of Garland's obvious talent and young age, she was subject to a lot of pressure from studio heads. Eventually, Garland was put on an extreme diet in order to control her weight. The issues that stemmed from the diet would go on to plague Garland throughout her entire life. 
How did Judy Garland get into acting?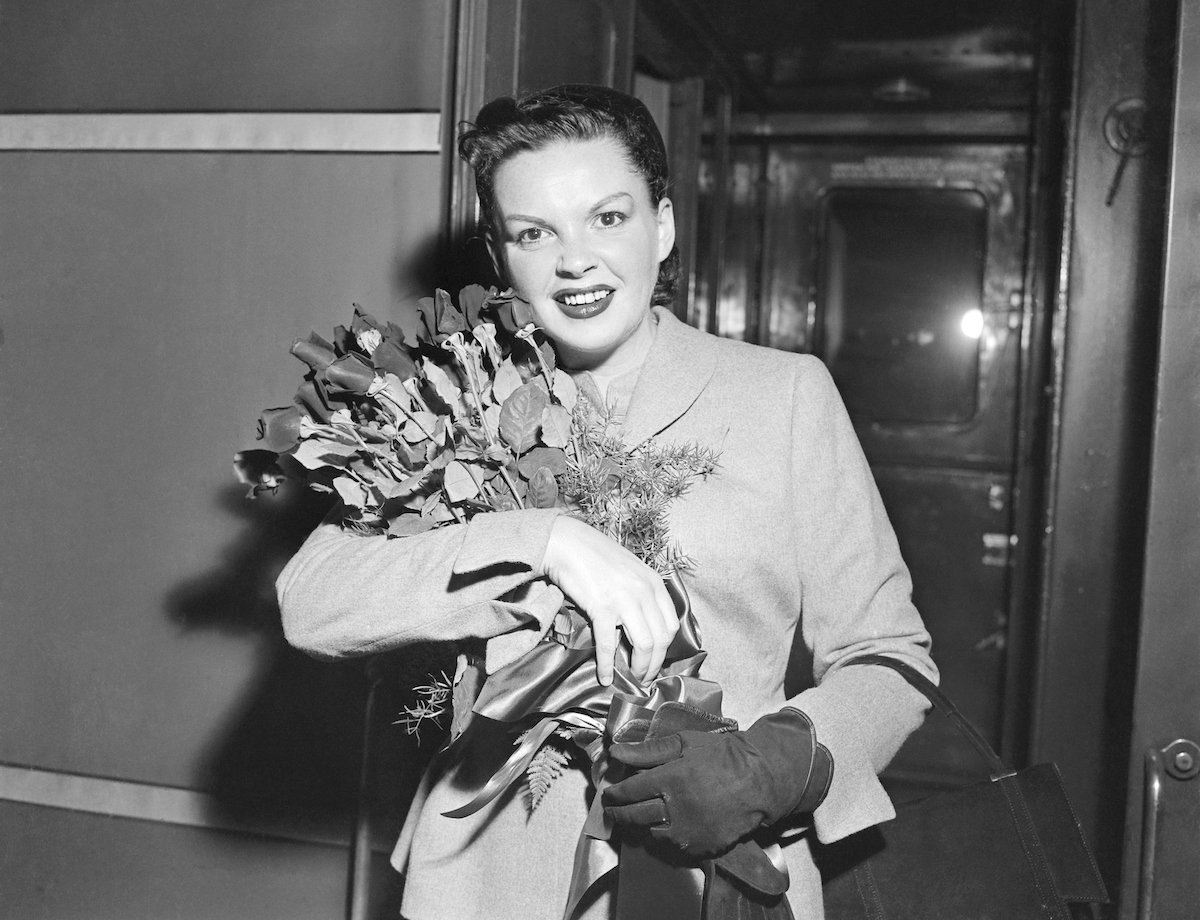 Garland was born in 1922 to Ethel and Frank Gumm. As "Baby" Gumm, young Garland performed on stage from the time that she was two years old, singing and dancing alongside her sisters.
In 1926, when Garland was only four years old, the family relocated to California, where Ethel Gumm set about trying to get her children into show business. As the Gumm Sisters, Garland and her older siblings received positive reviews on stage and in vaudeville productions. But ultimately, it was young Judy Garland that was signed to a movie contract.
In 1935, when she was only 13 years old, Garland was signed to MGM Studios, under the direction of studio head Louis B. Mayer. Unfortunately, although Garland's angelic singing voice and natural acting ability set her apart from the rest of the Hollywood stars at the studio, so too did her innocent, youthful looks.
From the start of her acting career, studio heads narrowly controlled how Garland looked on-screen. 
Studio heads put Judy Garland on a super-strict diet
According to Biography.com, Garland was put on a very strict diet, as per Louis B. Mayer. Allegedly, Mayer called Garland a "little hunchback" due to the way that her spine curved, and jibed her about her weight.
To control Garland's weight, which the studio believed fluctuated too much for a Hollywood star, she was put on an eating plan that included nothing but cottage cheese and chicken broth. Additionally, Garland was prescribed diet pills that were supposed to help keep her appetite in check.
Unfortunately, Garland would become addicted to the prescription pills, and since she had no protection within the studio system, no one was on hand to help the young star. Garland would later claim, according to The Independent, that her own mother didn't step in to help her rebel against the studio's unhealthy demands of her. 
Judy Garland remains a cultural icon
Garland would end up struggling with prescription pills and disorderly eating throughout much of her life. Charles Walters, who worked with Garland on several occasions, later recalled that Garland was treated as "the ugly duckling. I think it had a very damaging effect on her emotionally for a long time. I think it lasted forever, really."
Garland's career went through many highs and lows over the years that followed her time at MGM, and although she became a worldwide star, her sad personal life would haunt her forever.
In 1969, Garland was found dead in her home, the result of an alleged accidental drug overdose. Garland was only 47 years old when she died. She left behind three children, including the performer Liza Minnelli, and a legacy that will never be forgotten.
These days, fans continue to look to Garland's talent as an inspiration, and to the horrible way she was treated as a child as a grim warning for future child stars.