Judy Garland's 'The Wizard of Oz' Diet Included Starving Herself With Black Coffee, 80 Cigarettes a Day, and Drugs
Judy Garland is best known for her role in the 1939 film The Wizard of Oz. Generations of fans adored her as the apple-cheeked Dorothy, and of all her movies, she'll always be remembered as the girl in the ruby slippers. But although her talent was undeniable, she paid a huge price to be seen on the silver screen. The way she was treated as a young star was heartbreaking. 
Judy Garland wasn't just a child star — she was a toddler star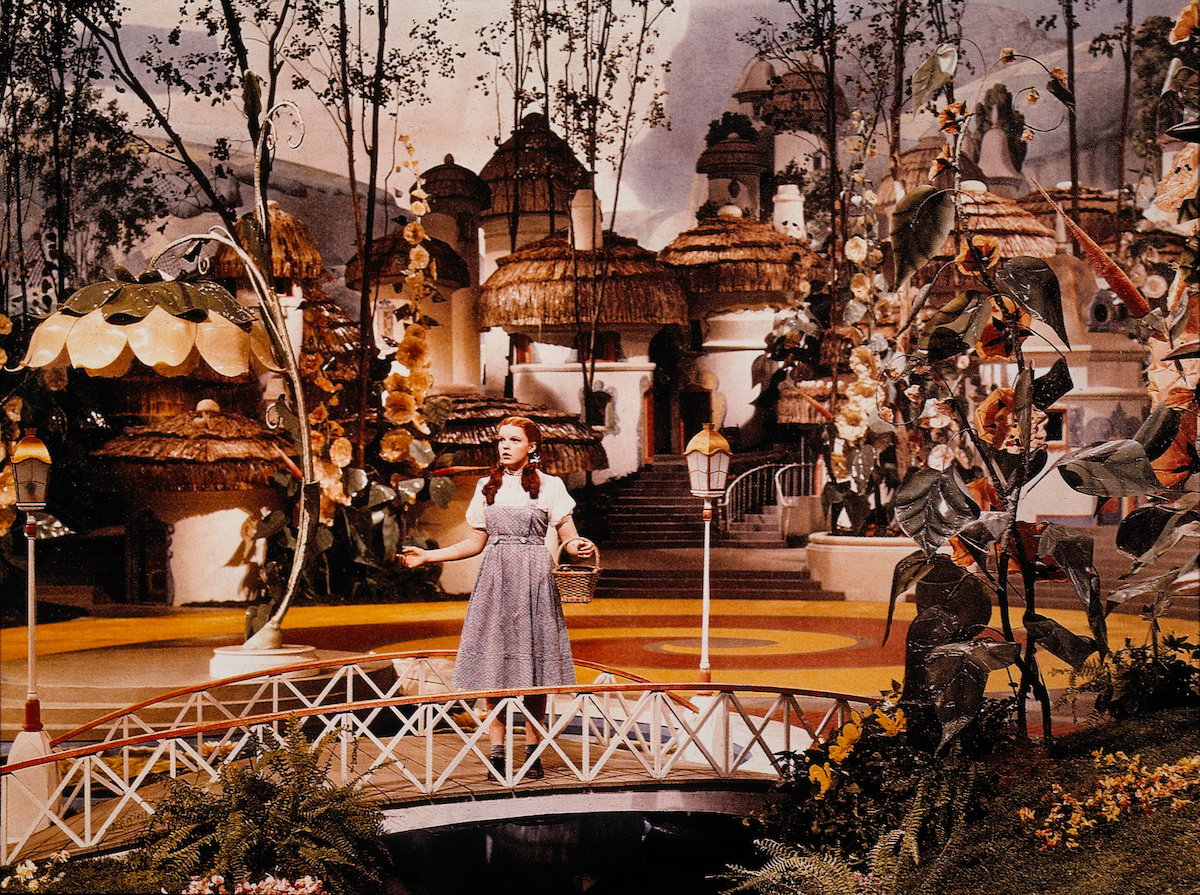 Judy Garland was born Frances Gumm in Grand Rapids, Minnesota, according to Brittanica. Her mother had been a vaudeville performer, and she was determined that her daughters would follow in her footsteps. When she was 2 and a half years old, Garland was performing onstage with her two sisters.
By the age of 10, she was wowing audiences with her singing, and it gained her more and more attention. Around this time, she changed her name to Judy Garland at the advice of a famous comedian. She was only 13 when she signed with the largest motion-picture studio in the world, Metro-Goldwyn-Mayer (MGM). 
Garland appeared in a number of films in the years to follow. She became well known for her sweet, fresh, youthful look and stunning voice. Those qualities made her a natural star, and in 1939 she landed the role of Dorothy in The Wizard of Oz. Although the movie wasn't a huge success at the time, it grew in popularity and eventually cemented her place in cinematic history. 
The most influential film ever
During an era when almost all movies were filmed in black-and-white, The Wizard of Oz dazzled audiences when it showed the land of Oz in brilliant Technicolor. Although the movie has become iconic, it didn't do well at the box office, Good Housekeeping explained. It was released at the end of the Great Depression, and it was in theaters at the same time as the blockbuster Gone With the Wind. At a time when many people were struggling to make ends meet, many of the few who could afford to go to a movie opted for the larger, flashier film.
Despite the lukewarm reception, The Wizard of Oz won two Oscars, and Garland was awarded a child-sized statue in the Juvenile Award category (since eliminated). 
It wasn't until 1956, when the movie was shown on television, that The Wizard of Oz became a huge hit. Since then, it's been so widely watched and referenced that researchers have even named it the most influential film of all time. 
But behind the scenes, things were not so bright. Though Garland was the star, the way she was treated was shocking. 
The young star was fed a horrible diet
When a 13-year-old Garland signed with MGM, they planned for her to be a sweet child star. To keep her looking small and youthful, studio executives closely monitored her weight. Her mother had already set the stage for Garland to be manipulated with medication by giving her pills when she was only 10 years old. They were used to give her the energy she needed to perform and then to help her sleep. 
The head of MGM studios, Louis Mayer, continued allowing drugs to control Garland's weight, TV Over Mind reported. On top of that, he forbade her to eat or drink anything but chicken soup and black coffee. She was even forced to smoke up to 80 cigarettes a day to suppress her appetite. 
Not only was she forced to maintain this extreme weight control plan while filming The Wizard of Oz, but Garland also had to wear a corset and tape down her breasts to appear younger. 
Having been forced into such unhealthy habits at such a young age, Garland lived a chaotic and unhappy life. Eventually, at 47 years old, the star died after an accidental drug overdose. She left behind three children — including her now-famous daughter Liza Minnelli — and legions of adoring fans.