Judy Garland's 'Wicked Witch' Mother Gave Her Drugs Before She Was 10
To see Judy Garland portray the character of Dorothy Gale in The Wizard of Oz, one would think the young actor was a happy girl. Although an orphan in the film, she is loved and well-cared for by her Aunt Em and Uncle Henry. Truth be told, though, Garland's childhood was a very unhappy one.
Judy Garland up as Frances Gumm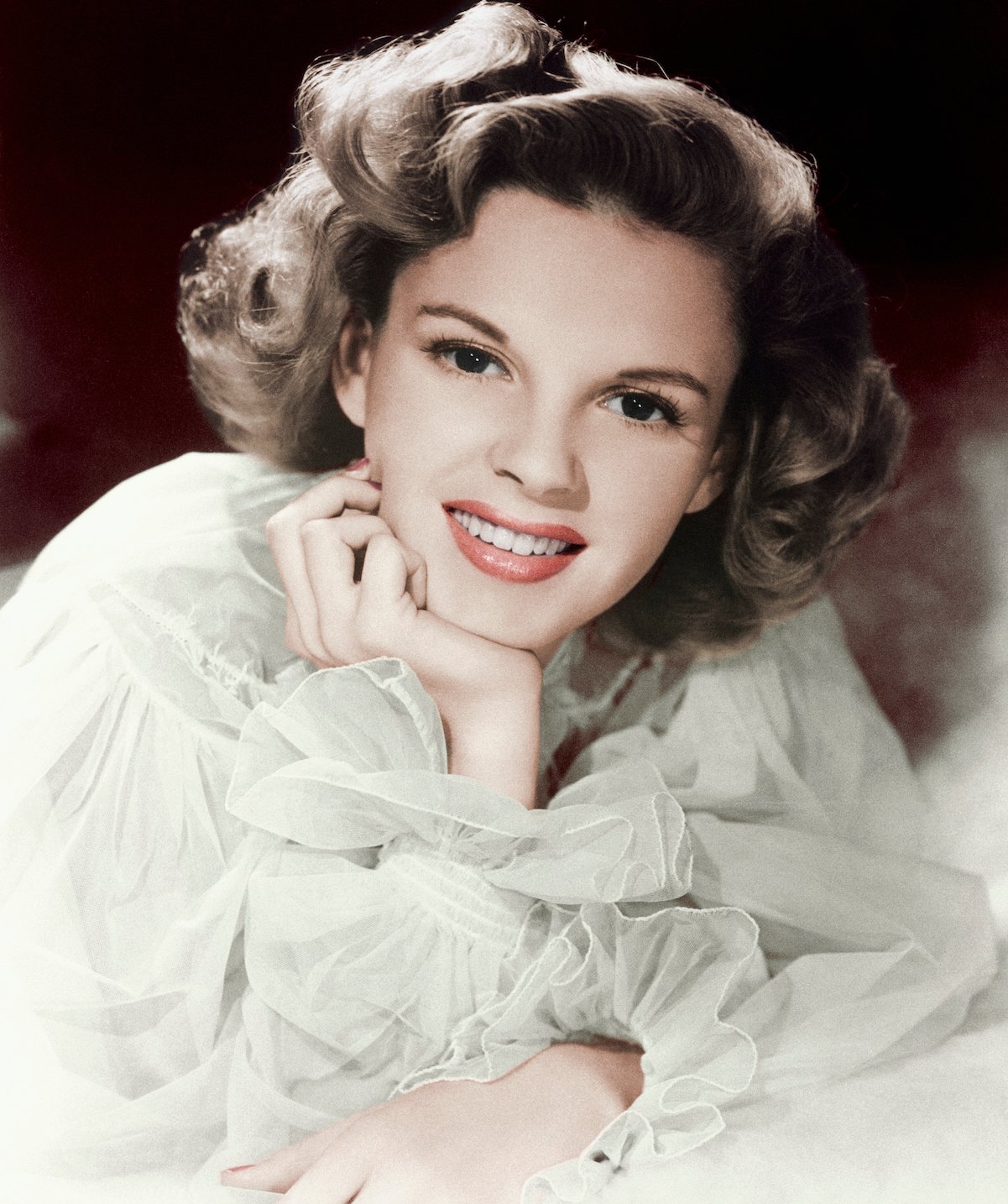 Garland was the youngest of three sisters born to Ethel and Francis "Frank" Gumm. Her parents weren't even sure they wanted another child when they learned of Ethel Gumm's pregnancy. Abortion in 1921 was not only illegal but also a potential risk to the mother, so Ethel went through her pregnancy, according to Biography.
Given the name Frances Ethel Gumm, Garland was born in June 1922. With her parents involved in vaudeville, she was performing by the age of 2½ and became part of "The Gumm Sisters" act with her two older sisters. The family soon moved from their Michigan home to Lancaster, California, according to IMDb.
Garland's natural ability was shown through, as an actress and a singer. "The only time I felt wanted when I was a kid was when I was on stage, performing," she said years later.
Her parents suffered multiple separations. Her father was rumored to have had many affairs with much younger men. 
Garland and her sisters went from performing in nightclubs, one of which had been raided for gambling, to the 1934 World's Fair in Chicago. But it was Hollywood Garland and her mother had their eyes on.
Judy Garland's early years in Hollywood
Years later in an interview with Barbara Walters, Garland shared how her mother treated her. "She would sort of stand in the wings when I was a little girl and if I didn't feel good, if I was sick to my tummy, she'd say, 'You get out and sing or I'll wrap you around the bedpost and break you off short!' So I'd go out and sing," Garland recalled.
By the age of 13, Garland was signed to the Metro-Goldwyn-Mayer studio, although they weren't sure at the time what they were going to do with her. Her name was changed to Judy Garland. Judy came from a 1930s popular song with the name as its title. Garland was in honor of film critic, Robert Garland.
Despite her talent, Mayer wasn't impressed with Garland's short, hunchbacked appearance. She suffered from curvature of the spine. Deemed overweight, Garland was placed on a strict diet and given amphetamine-based diet pills.
She soon began working with another young star, Mickey Rooney. Rooney's smaller stature of 5′ 2″ wasn't a factor when paired with the 4'11" Garland. The teenagers made 10 films together, according to Gold Derby, including Love Finds Andy Hardy, Babes in Arms, and Strike Up the Band.
Smack in the middle of those Rooney-Garland films the filming of The Wizard of Oz was scheduled. While modest in the box office when released in 1939, the movie's television debut in 1956 was watched by some 45 million people, according to History.
Judy Garland had a name for her mother
Garland continued to perform throughout her lifetime. She appeared in many more films including Meet Me in St. Louis, co-starring with Gene Kelly in The Pirate, and sharing top billing with the great Fred Astaire in Easter Parade.
In 1954, she starred in A Star is Born opposite James Mason, which became one of her most critically acclaimed movies. In the early '60s, she had her own TV show, simply called The Judy Garland Show.
It was until her adulthood that Garland's life behind the seasons started to come out. She had been exhausted most of her life. By the time she was in her thirties, she was a serious alcoholic while suffering from drug addiction, according to PBS.
It was her mother, according to the book "Get Happy: The Life of Judy Garland," who first gave her energy pills and sleeping pills when she was not yet 10. Garland later took to calling her mother "the real Wicked Witch of the West."
Garland was married five times and had three children, Liza Minnelli, Lorna Luft, and Joey Luft. She died in 1969 from an overdose at the age of 47. Garland had received Academy Juvenile Awards for The Wizard of Oz and Babes in Arms. She won a Golden Globe Award for A Star is Born and was honored with the Cecile B. DeMille Lifetime Achievement Award in 1962. She was also the first woman to win the Grammy Award for Album of the Year for "Judy at Carnegie Hall."