Julia Child Used Over 700 Pounds of Butter While Filming 1 Show
Julia Child was a beloved cookbook author and television personality for decades. Her journey to becoming the beloved grand dame of French cooking was an unusual one, but she blazed a path to her own spot in culinary history as a celebrity chef. Along the way she showed people that you can't cut corners when it comes to the good things in life, whether that was ambition, love, or butter. Especially butter. 
Julia Child had an atypical early career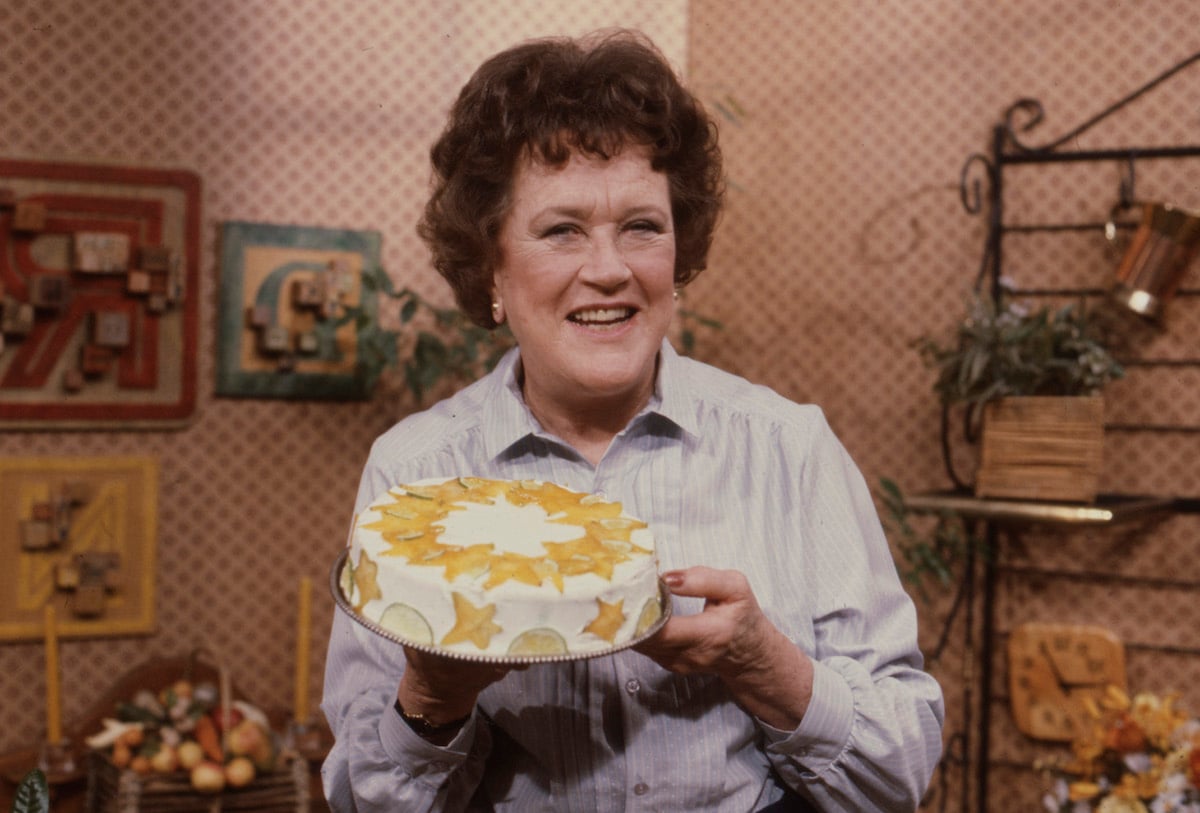 Today's cooking stars may be pampered, but Child wasn't cut from that sort of cloth. According to Smithsonian Magazine, after finishing college, she worked as a copywriter for a few years before returning to her childhood home to help her sick mother. Her family expected her to stay home and care for domestic duties, but that wasn't the life she wanted for herself. 
 "Middle-class women did not have careers," Julia once explained. "You were to marry and have children and be a nice mother. You didn't go out and do anything."
When WWII started, she signed up with the Office of Strategic Services, the precursor to the CIA, so she could do her part for the war effort. She started as a typist and worked her way up to become a research assistant.
Her work for the government was more rewarding than the sedate domestic life that was expected of her at home. She even got the opportunity to help develop a shark repellent, to keep sharks from detonating explosives before they reached their targets. 
She also met her husband Paul at work. After the war ended, the OSS posted the happy couple in Paris, and a whole new era in her life began. 
How Julia Child got into cooking
Child once said that she wished she could have started cooking at age 14. But in her social circle, it was expected that the help would take care of the food preparation while women kept the home. 
Having already thrown off some of her family's expectations by becoming a working woman, Child took the opportunity of living in Paris to go even further in following her own path. She enrolled in the famed professional cooking school Cordon Bleu and devoted herself to learning how to prepare exquisite French meals. 
Her newfound passion led her to write her own two-volume cookbook, Mastering the Art of French Cooking. The enthusiastic response to her delicious food and friendly style made Child a television cooking star decades before the Food Network was even imagined.
She appeared on a number of TV series and specials, walking viewers through the complicated steps of preparing traditional French cuisine and making it seem simple. 
Julia Child's butter-heavy episode
In 1996, Child started a new series on PBS, Baking With Julia. It ran for four seasons, and it showed home bakers how to create everything from rustic loaves of bread to intricate pastries. She brought on guests to share their techniques and talents, featuring cookbook authors, pastry chefs, and bakers of all kinds. 
During the four years of Baking With Julia, the baked goods that came out of her oven were delicious, as always, and for good reason. She was famous for her love of good food and rich ingredients, and that was made clear in her use of real butter. According to Eat This, Not That, Child used a whopping 753 pounds of butter to bake her masterpieces on the show. 
Child was a trailblazer in many ways. Her story offers guidance to others who are looking to make their own way in the world: Follow your heart, and use plenty of butter.