Julia Fox Says Kanye West's Hermès Birkin Birthday Gift Is 'Anxiety-Inducing'
Julia Fox has revealed the real reason she keeps the Hermès Birkin bag — gifted to her by Kanye "Ye" West on her 32nd birthday — in a box. After her high-octane romance with the Donda rapper, Fox went into detail about the anxiety-inducing feeling of owning a Birkin bag.
Read on to learn more about her former relationship with West and the infamous Birkin bag.
Kanye West wanted to make Julia Fox's 32nd birthday extra special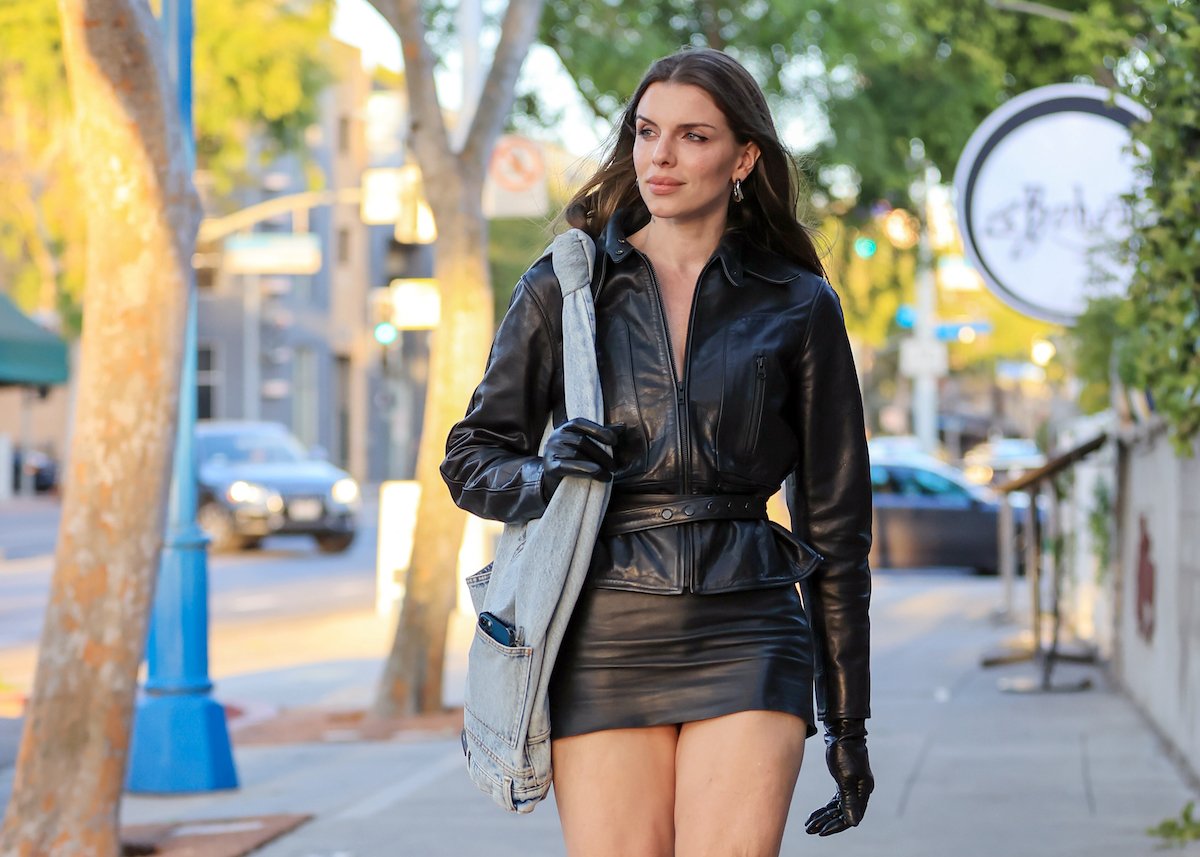 West seems to have left nothing to chance in his bid to sweep Fox off of her feet during their explosive romance. The rapper went all out to surprise his new-found love with a rare and extravagant gift: a Hermès Birkin bag. As if that wasn't enough, he dished out four more Birkin bags to Fox's smitten friends.
Apparently, West wasn't done yet. The Birkin bag gift came on the back of another extravagant gesture when the superstar rapper surprised the Uncut Gems star with an entire hotel suite full of designer clothes.
It also appears that money wasn't the only thing the rapper did for his girlfriend. Despite his tight schedule amid plans to drop another album, West still found time to fly out to see Fox and celebrate her 32nd birthday together at the French restaurant Lucien in New York City.
The icing on the cake was the awe-inspiring Birkin bag, which carries a hefty price tag of $10,000. According to People, Fox admitted that owning a Birkin when you aren't rich might be the most anxiety-inducing thing ever. You check it all of the time and make sure it's still there and didn't magically grow wings.
What is an Hermès Birkin bag and which celebrities own one?
Apart from the high price tag, what else do we know about Birkin bags? They are popular among handbag collectors because they were once considered the rarest handbags in the world — so rare that Fox keeps her purse in a box because it puts her under immense pressure.
This handmade leather bag derives its name from an English actor and singer Jane Birkin. It became a symbol of wealth and exclusivity due to its long waiting list and hefty price. This is why Fox feels anxious carrying it around; she doesn't consider herself rich.
However, this isn't Fox's first Birkin bag. She received not one but two Birkins from Drake, who she was romantically linked to for some time. West seems to have known his job was cut out for him when he entered into a relationship with Fox.
Which celebrities own one of these coveted Hermès purses? The better question is which stars don't own one. Everyone from Victoria Beckham and Cardi B to Bella Hadid and Dua Lipa owns at least one Birkin bag. The status symbol is a mainstay in the closets of actors, musicians, and influencers who can afford one.
Julia Fox's brief whirlwind romance with Kanye West
Despite the show of extravagance, lavishness, and open affection between West and Fox, their relationship doesn't go far. Some people even speculated that the connection was simply a PR stunt to elevate Fox's career and stabilize West as he tries to get back his ex-wife.
Fox stated that she wasn't in the relationship for money because she had dated wealthy men for most of her adult life. But West had other ideas. It looks like even expensive gifts won't guarantee a long-term relationship in Hollywood.
The two are still good friends but the memories of their whirlwind romance won't fade anytime soon, courtesy of the Birkin bag. The anxiety may triple considering that Fox now has three of them. As to whether she'll move on to another celebrity, only time will tell.
RELATED: Kanye 'Ye' West Begged His Dad to Call Kim Kardashian: 'Dad, I Need Your Help'