Julia Haart Was 'Completely Blindsided' by Firing From Husband's Company Amid Divorce
Julia Haart is currently going through a divorce — and on top of that, she was suddenly fired from her husband's company.
It sounds like there is trouble in paradise for Julia Haart, star of the Netflix original My Unorthodox Life, and her Italian businessman husband, Silvio Scaglia. After two and a half years of marriage, it appears that the couple is heading for divorce in a very messy fashion. Since tying the knot, the couple has worked together at Elite World Group, a company Scaglia owned prior to marrying Haart.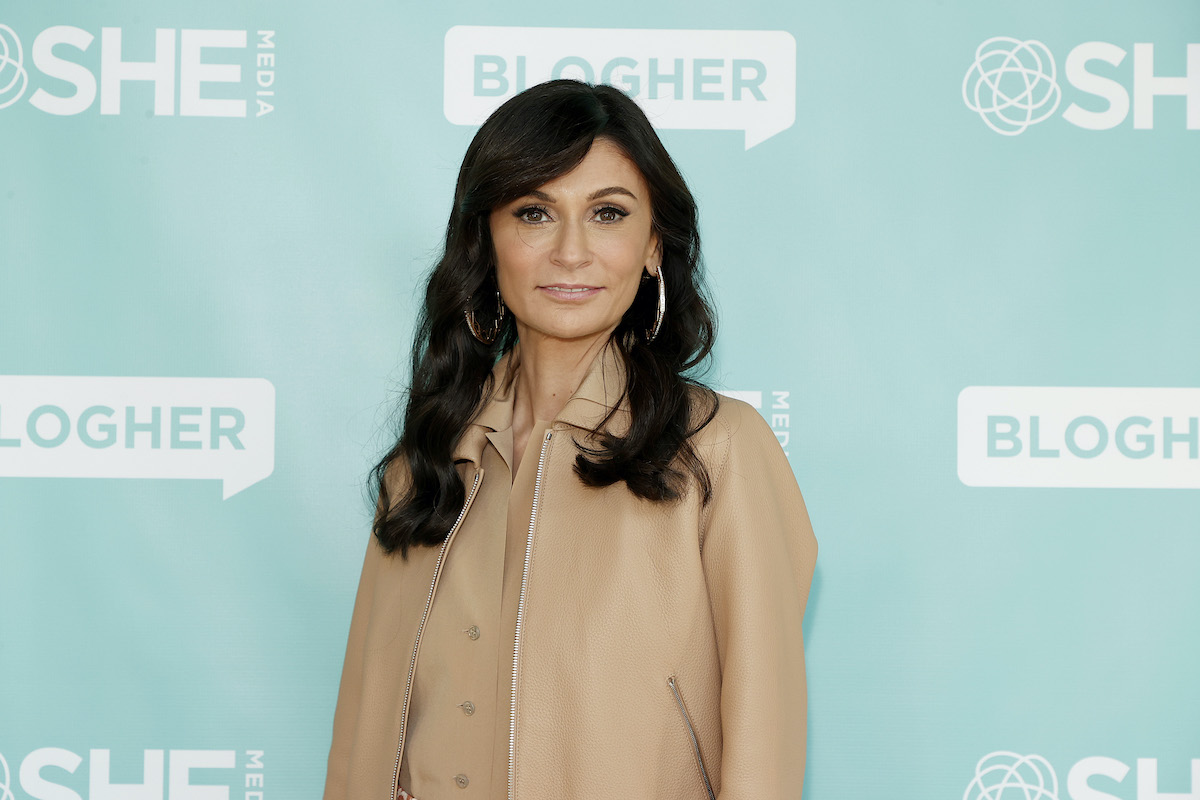 Having been served divorce papers, Scaglio has sent Haart packing from a company he says is his. Read on to learn more about the broken marriage of the My Unorthodox Life stars and why Haart feels blindsided by her firing from the company. 
Julia Haart was blindsided by her estranged husband, Silvio Scaglia Haart
According to US Magazine, Haart and Scaglia first met in 2015 when Haart's shoe brand collaborated with La Perla, a company Scaglia had recently acquired. However, it wasn't love at first sight for the pair. Haart had only left her Orthodox Jewish community in 2013, just two years prior to meeting Scaglia for the first time. It wasn't until 2018 when Haart and Scaglia started seeing each other outside of a work environment that she opened up to him about her past with the Orthodox Jewish community. 
Just a year into dating, Haart and Scaglia tied the knot in June 2019. While the newlyweds appeared happy together during their two and a half years of marriage, Haart announced that she was filing for divorce from her second husband in February 2022. After filing for divorce, a source told Us Weekly Haart now feels blindsided after Scaglia fired her from her role at his company, Elite World Group. Haart has not commented publicly about the firing.
Haart, 50, is now accusing Scaglia, 63, of bullying her throughout their relationship and has even filed for a temporary restraining order against her estranged husband. Along with her restraining order, Haart is filing a lawsuit against Scaglia because she believes she was wrongfully terminated from her position at Elite World Group and says she is still legally a 50% co-owner of the company. 
Is Julia Haart preparing for a second divorce? 
While things are getting messy between Haart and Scaglia, this isn't Haart's first rodeo when it comes to divorces. After growing up in a strict Orthodox Jewish Community in Brooklyn, New York, with Russian immigrant parents, following Orthodox Judaism was the only life Julia Haart had ever known. So, at the age of 19, Haart remained faithful to her religion and went through with an arranged marriage to Yosef Hendler, her first husband, and father of her children. 
Hendler and Haart remained married for over two decades and had four children together before Haart decided that she could no longer live with the constraints that the Orthodox Jewish community placed upon her. While leaving the community initially placed a huge strain between Haart and Hendler the two are now reportedly very civil to one another. Only time will tell if Haart and Scaglia are able to maintain any sort of friendly relationship after their divorce is finalized.  
Julia Haart's take on growing up as an Orthodox Jew 
After leaving her fundamentalist faith and community with her children, Haart became a successful fashion designer. Haart's unique story, from a traditional Orthodox Jewish wife and mother to a successful New York fashion designer, caught the attention of many, including executives at Netflix. Haart's reality show, My Unorthodox Life, depicting her unique experience, premiered on Netflix in July 2021. 
During the first season, the show centered around Haart, her four children, and her new husband, Silvio Scaglia Haart. US Magainze reports that Scaglia took Haart's last name upon their union and named her CEO of his company Elite World Group.