'Seinfeld' Actor Julia Louis-Dreyfus Holds The Most Emmys in Award's History
Seinfeld star Julia Louis-Dreyfus is known for her portrayal of Elaine in Larry David's famous comedy. However, the actor has also been lauded for a variety of performances, especially when it comes to the Emmys. In fact, Louis-Dreyfus currently holds the most Emmys in the award's history. She is also tied with the legendary Cloris Leachman for most performance-related Emmys. 
Julia Louis-Dreyfus holds 11 Emmys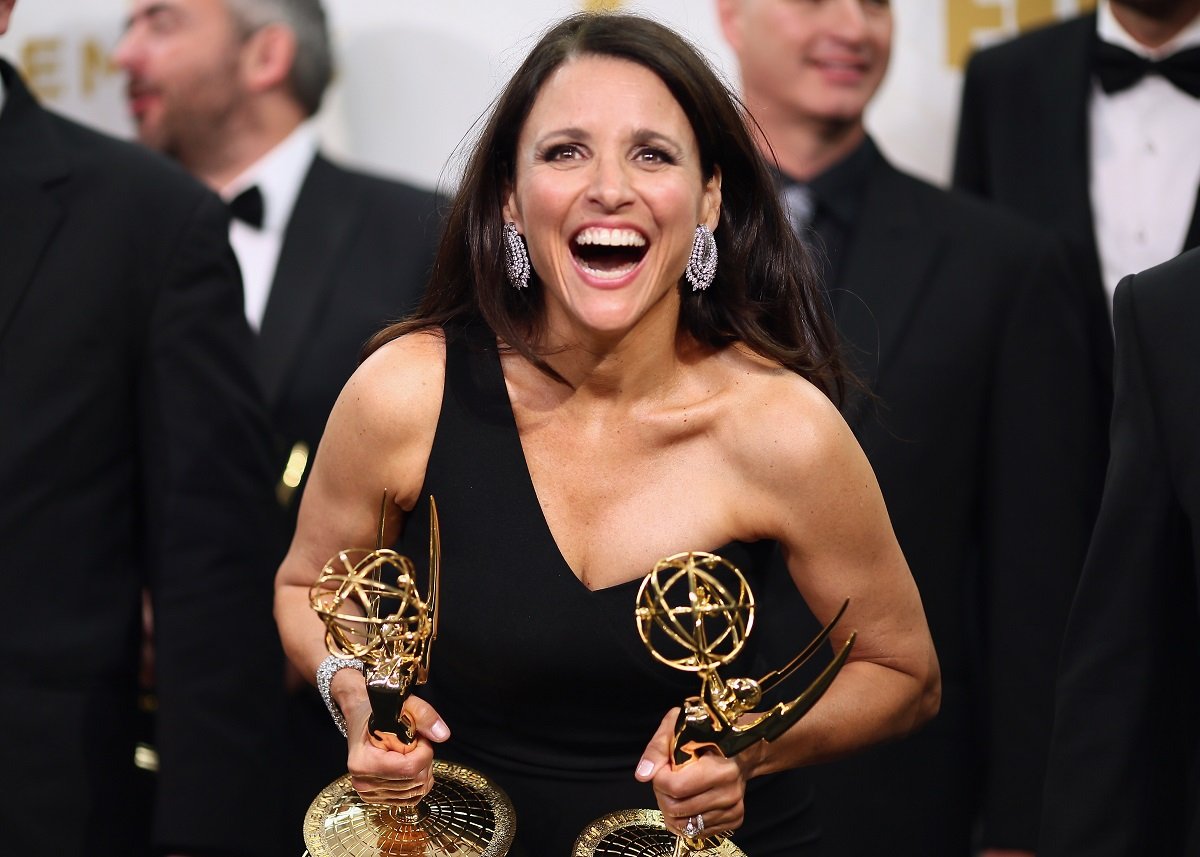 Seinfeld star Louis-Dreyfus is a powerhouse. The actor remains the most-lauded individual in the Emmys. Holding 11 awards total for her work as both a performer and a producer. Interestingly, her work on Seinfeld only netted her a single Emmy win. 
Louis-Dreyfus received nominations for Outstanding Supporting Actress in a Comedy Series for Seinfeld seven times. Netting a well-deserved win in 1996. 
RELATED: 'Seinfeld': How Julia Louis-Dreyfus as Elaine Benes Paved the Way for Awkward Female Leads from Leslie Knope to Hannah Horvath
From 2006 to 2010, Louis-Dreyfus earned nominations for Outstanding Lead Actress in a Comedy Series for The New Adventures of Old Christine. She won her first nomination in 2006. Then, in 2012, Veep came out, and that's when Louis-Dreyfus really took off. 
From 2012 to 2019, Louis-Dreyfus received at least one award each year, with the exception of 2018. The Seinfeld star was up for nomination each year except for 2018 for Comedy Series as producer and Lead Actress in a Comedy Series. 
2012, 2013, and 2014 saw her win the Lead Actress award each time. However, she swept the awards in 2015, 2016, and 2017, winning both awards. In 2019 she was nominated for both as well. But didn't clinch the awards. 
The 'Seinfeld' star is tied with Cloris Leachman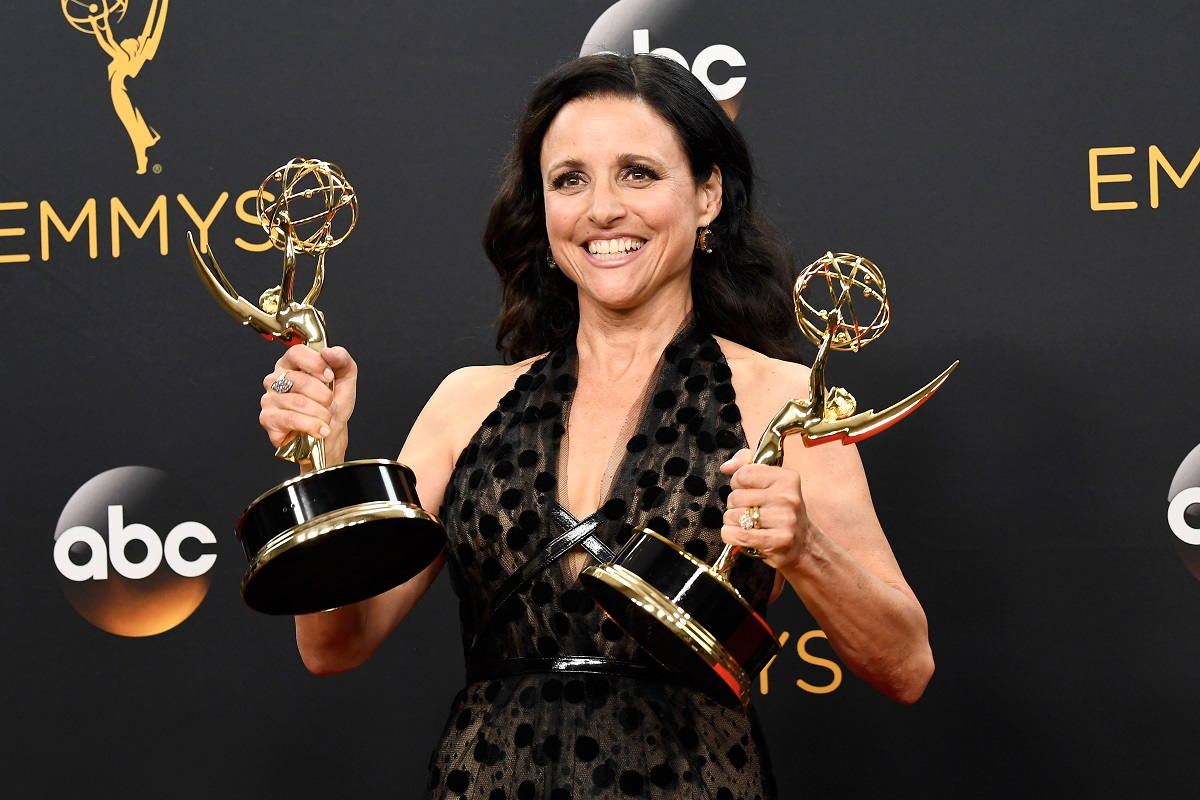 While Louis-Dreyfus holds the most awards in Emmys history, she remains tied with Cloris Leachman for most performance-related awards. Her 2017 win helped tie her with the star. 
"Well, I don't know what to say about it other than that I'm sort of numb — I'm baffled, I can't believe it. I adore Cloris Leachman, I adore Cloris Leachman. All I think about is her in Young Frankenstein going, 'He was my boyfriend.' And so I'm just incredibly honored and amazed this has happened to me. It's just all very baffling and a sh*tton of good luck." Louis-Dreyfus said in 2017. 
When asked if her slew of victories alongside many other woman winners was a sign of things to come, Louis-Dreyfus said she hopes so.
RELATED: 'Seinfeld': Julia Louis-Dreyfus Looks Back With Some Regret On Her 'Elaine' Dance – 'It's Embarrassing'
"God I hope so. Let's hope this is the beginning of something even better in our country and in the world. Because I think the world would be a better place if more women were in charge," she said. 
For a time, fans of Louis-Dreyfus were wondering if she might be able to snag another performance Emmy from her appearance in The Falcon and the Winter Soldier. But it wasn't meant to be. For the time being, she remains tied with the inimitable Leachman.