Julia Roberts and Danny Moder Had a Scandalous Start That Led to a 19-Year Marriage
The key to a long-lasting relationship isn't necessarily a romantic beginning. And that's a good thing for actor Julia Roberts.
Love is messy. Not all relationships can start with a magical masquerade and a lost shoe, like in fairytales. In real life, relationships start in all kinds of ways.
Some start because two people are simply together all the time for work, and they get used to each other. It's not romantic, but the key to a long-lasting relationship isn't necessarily a romantic beginning. And that's a good thing for actor Julia Roberts.
According to Elle, Roberts and husband Danny Moder are coming up on two decades of marital bliss. Yet their relationship started in one of the least romantic ways possible. 
Julia Roberts and Danny Moder started their relationship as an affair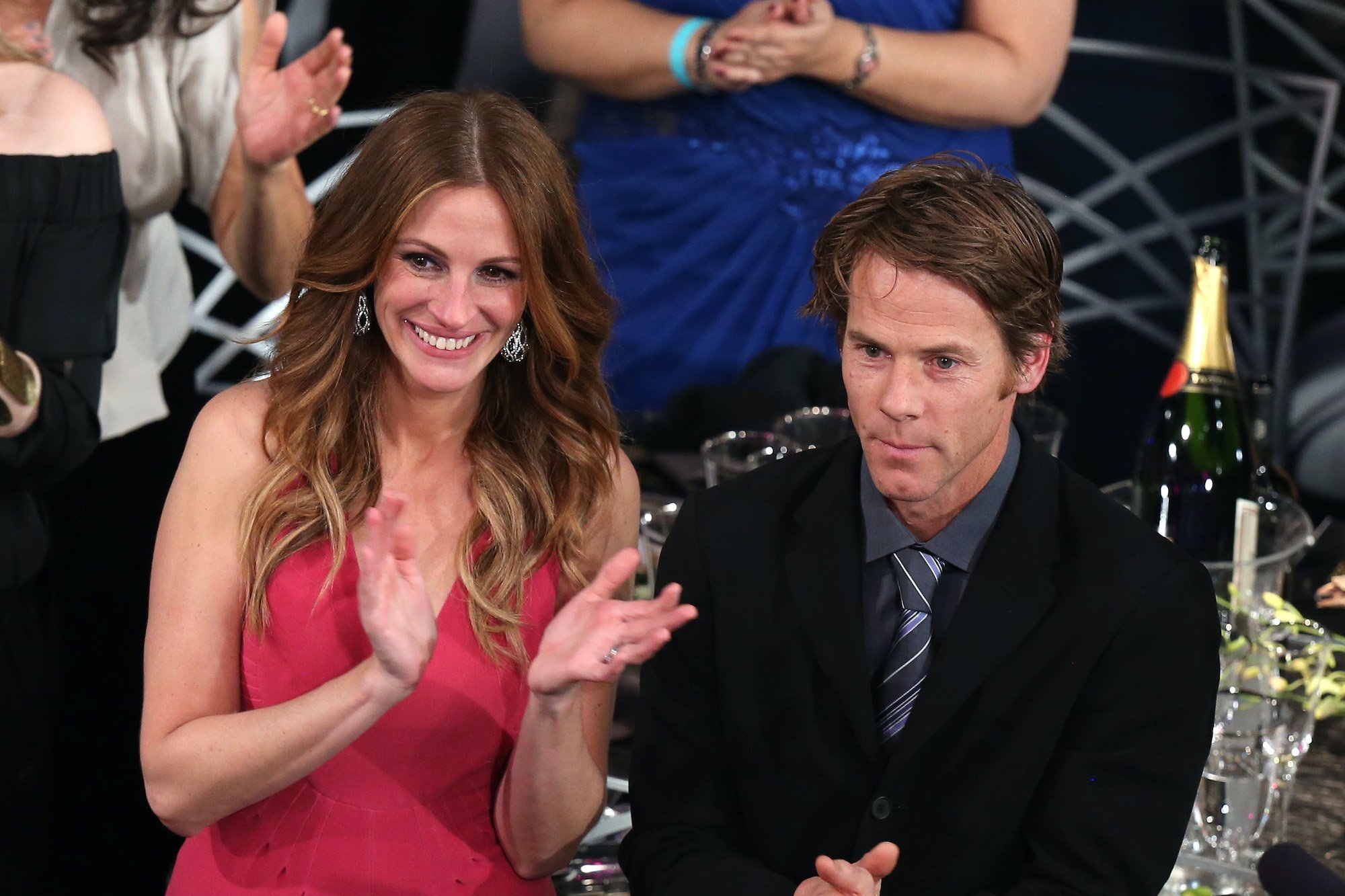 RELATED: https://www.cheatsheet.com/entertainment/julia-robertss-bad-behavior-on-set-earned-her-the-nickname-tinkerhell.html/
Both Roberts and Moder were otherwise attached when they met. Moder was a cameraman on the set of the film The Mexican. That was back in 2001. Roberts was dating fellow actor Benjamin Bratt.
According to Nicki Swift, Bratt and Roberts had been together for four years, but their relationship seemed to be coming to a natural close when Roberts met Moder. Bratt would go on to get married to someone else shortly after his split from Roberts, so it seemed like things worked out well for the celebrity couple. 
Moder, on the other hand, was married to a makeup artist when he met Roberts. Vera Steimberg and Moder were married for four years, and Steimberg wasn't ready to end the marriage when Roberts and Moder met. The two were head over heels, but Steimberg was understandably upset. She refused to sign divorce papers.
Roberts attempted to shame her into it, which backfired spectacularly. Roberts lost her hard-won status as "America's Sweetheart," and her career seemed to fumble. As far as her personal life, however, everything worked out. 
Now, Danny Moder and Julia Roberts have one of the longest relationships in Hollywood
RELATED: The Most Infamous Celebrity Mistresses
Despite a rocky start, Moder and Roberts have been going strong since they met in 2001. The two got married in 2002, after a very short courtship. At 19 years of marriage, they have one of the longest relationships in Hollywood. Roberts and Moder added three children to their family as well. 
Twins Phinnaeus and Hazel were born in 2004. Henry came along two years later. Despite her star status, Roberts keeps her personal life private. It could be that she learned her lesson after the blowback she received from dating Moder in the first place. But Roberts doesn't let her kids on social media, and lives a very quiet life. 
What makes Julia Roberts and Danny Moder's relationship work?
RELATED: Here's How Actress Julia Roberts Feels About Turning 50
Roberts is quiet about her marriage, as she is about the rest of her personal life. She opened up to the Goop Podcast about her life with Moder, and what makes their marriage work. Unfortunately it's not something every couple can emulate.
Moder and Roberts work because they really, really like each other. Even 19 years on, the two value each other above all else. According to Roberts "I'm more interested in what he has to say or his point of view just than anybody. Really, we're so lucky in that way. We just really, really like each other and we just enjoy each other's company."
But Roberts does admit that she didn't know her relationship with Moder would be so perfect when they got together. A lot of it has to do with luck. Roberts says that couples can't really know that they're going to have the same parenting philosophy, or the same ideas about lifestyle, until they're together and doing it. Luckily, she and Moder happened to coincide in the ways that matter most.