Julia Roberts Explains Why She Doesn't Do Romantic Comedies—Nothing Is 'Good Enough'
Julia Roberts rose to fame as a romantic comedy star, but in recent years she hasn't starred in many romcoms because none have been 'good enough'.
For many pop culture fans, there's no bigger star than Julia Roberts. The actor first burst onto the scene in the late '80s, making a splash thanks to her stunning smile and voluminous head of curly hair. By the mid-'90s, Roberts was one of the biggest powerhouses in Hollywood, and she maintained her hot streak well into the 2000s.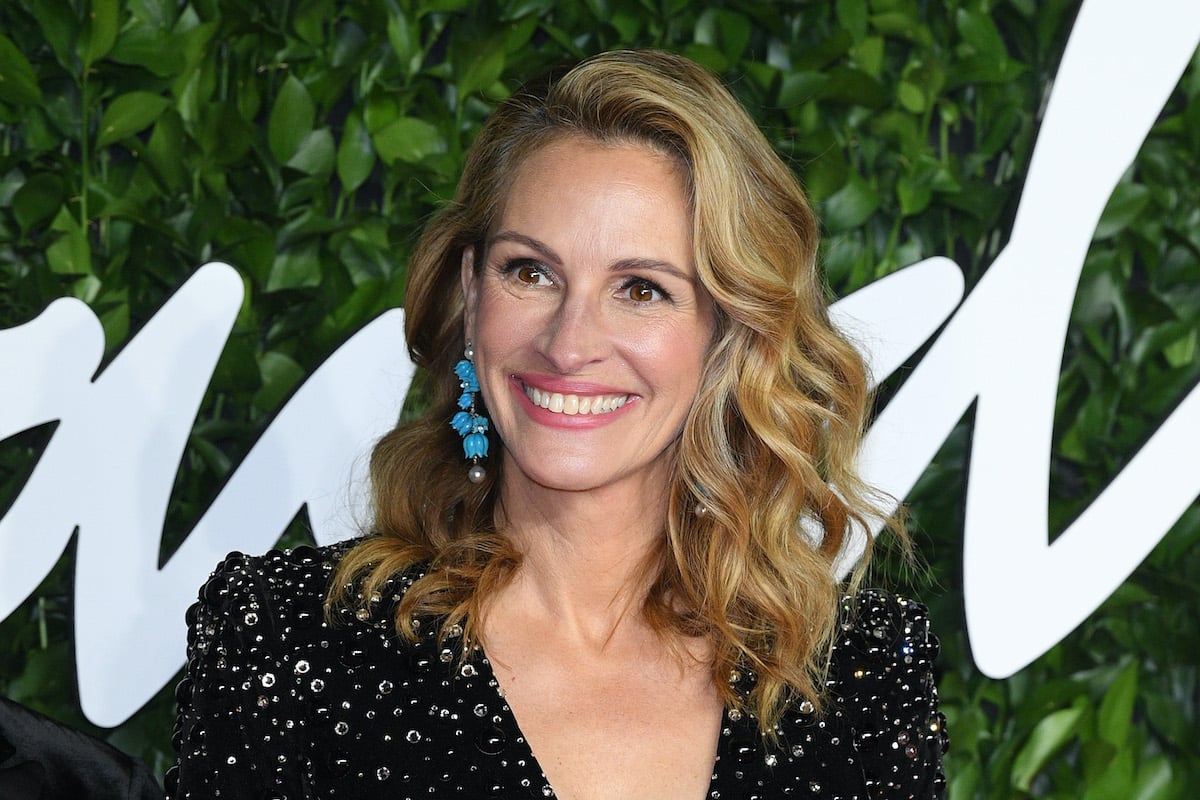 In recent years, Roberts has taken a step back from her acting career, while still choosing to appear in projects that appeal to her. In a recent interview with The New York Times Magazine, Roberts talked about her link to the romantic comedy genre, admitting that there's a very real reason why she hasn't acted in a romantic comedy in years. 
Julia Roberts is known for her work in popular romantic comedies
In 1990, Roberts appeared in one of her most beloved films – the romance flick Pretty Woman. As Vivian, a down-on-her-luck prostitute who embarks on a business relationship with Richard Gere's Edward, Roberts earned the affection of fans around the world. Not only did the film earn her acclaim, but it opened the door for Roberts to land top billing in other romantic comedies – films such as My Best Friend's Wedding and Notting Hill.
Even into the 2000s, Roberts was getting leading roles in romantic movies, including Eat Pray Love. While Roberts has proven her abilities as a dramatic performer, there's no doubt that many fans still associate her with the romantic comedy genre. 
Julia Roberts said that romantic comedies lately haven't been 'good enough'
Roberts has appeared in several projects in recent years, including the HBO television film The Normal Heart and the Amazon Prime Video series Homecoming. Still, she's not acted in any romantic comedies – and according to Roberts, there's a pretty simple reason why. "People sometimes misconstrue the amount of time that's gone by that I haven't done a romantic comedy as my not wanting to do one," Roberts told The New York Times Magazine in a recent interview. 
"If I had read something that I thought was that Notting Hill level of writing or My Best Friend's Wedding level of madcap fun, I would do it," Roberts said, according to People. "They didn't exist until this movie that I just did that Ol Parker wrote and directed."
Fans can soon see Julia Roberts in the film 'Ticket to Paradise'
The film that Roberts referred to is titled Ticket to Paradise and is set for release in October 2022. It reunites Roberts with her former co-star George Clooney. The film tells the story of a young woman named Wren, who travels to Bali and falls in love with a local, only to have her divorced parents swoop in and try to dissuade her from the marriage. Featuring Roberts and Clooney as the divorced pair, Ticket to Paradise promises to be a throwback to the great Roberts comedies of the early '90s.
Roberts described what convinced her to sign on to the film, noting in her interview "I thought, well, disaster, because this only works if it's George Clooney. Lo and behold, George felt it only worked with me. Somehow we were both able to do it, and off we went." Roberts explained that working with Clooney again was a dream, explaining that she was "living my acting dreams" by getting to film Ticket to Paradise. Fans can catch Roberts back in action in a romantic comedy in October 2022, when Ticket to Paradise hits theaters.