Is Julia Roberts Related to Kyra Sedgwick?
We know that plenty of actors in Hollywood have unexpected family connections with others in the entertainment industry. There are also some surprising celebrity lookalikes that have people wondering if stars are related.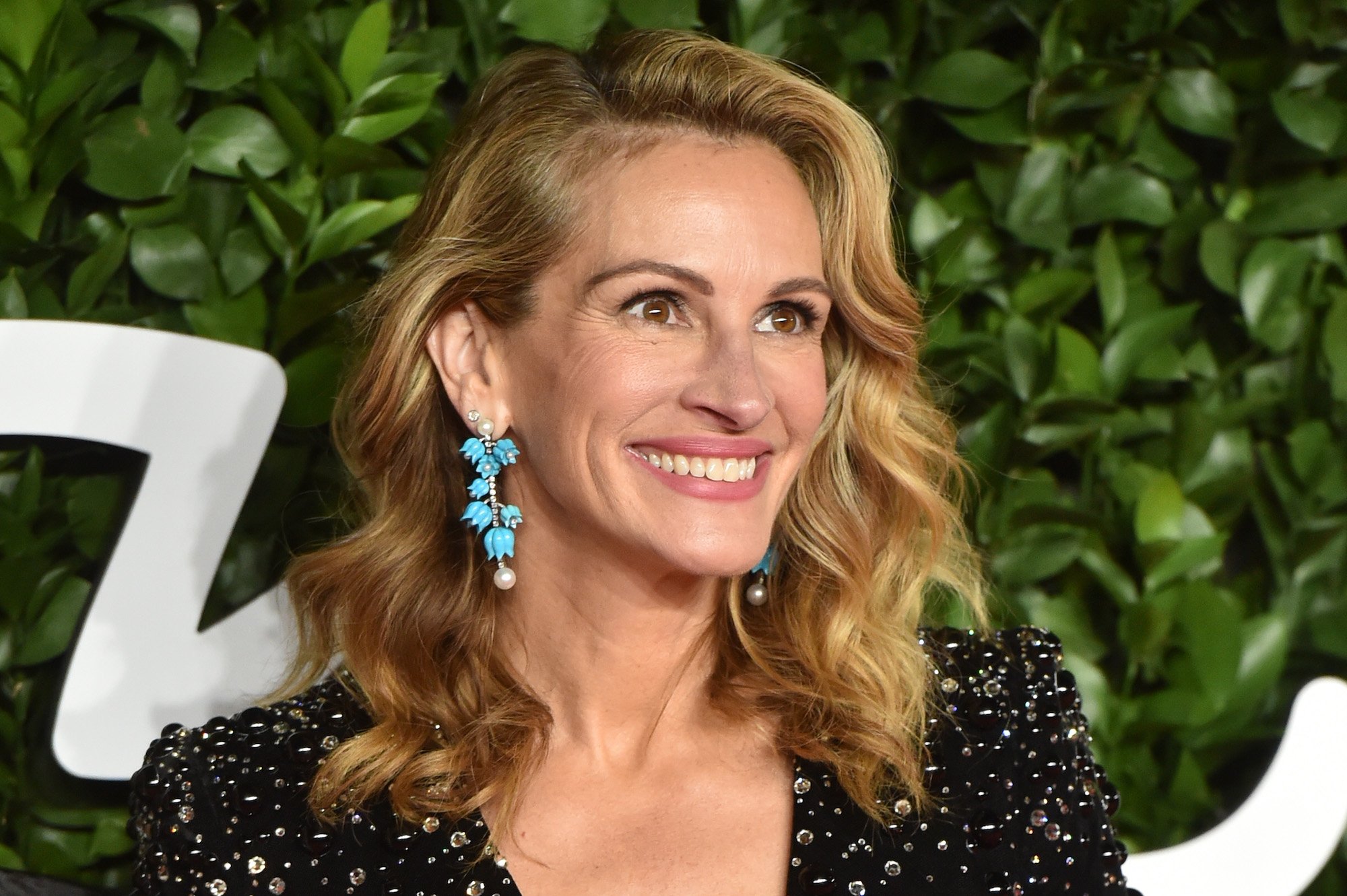 When Julia Roberts and Kyra Sedgwick shared the set for Something to Talk About, their physical similarities were too obvious to ignore, and some fans have wondered if the on-screen sisters are related in real life. 
Julia Roberts and Kyra Sedgwick played sisters in 'Something to Talk About'
In 1995, Julia Roberts and Kyra Sedgwick were both cast in the dramatic comedy Something to Talk About. The film stars Roberts as Grace, a woman whose marriage to Eddie (Dennis Quaid) is on the rocks after he's unfaithful. The resulting fallout has Grace questioning everything about her small-town life and the way she has bowed to others' authority. Kyra Sedgwick plays Grace's sister, Emma Rae, Grace's port in the storm as she figures out what to do next. 
By this point, both women had established themselves as capable and confident actors. Roberts had risen from a breakthrough role in 1988's Mystic Pizza to tackle a series of defining roles in the early 1990s including Steel Magnolias, Pretty Woman, and The Pelican Brief.
Sedgwick, who had gotten an early start as a teen on the soap opera Another World was not quite as recognizable as Roberts at the time, but she had played small roles in very well-received films like Murder in the First and Born on the Fourth of July.
Julia Roberts and Kyra Sedgwick have undeniable similarities
Playing sisters put Roberts and Sedgwick side by side, and viewers of Something to Talk About couldn't help but notice similarities between the two actors. They both often wear their hair long and curly, and they have similar noses. Most notably, the pair share big, bright smiles that stand out as defining characteristics. 
Despite their similar looks, however, the pair are not actually related. Julia Roberts answered the question as part of an interview with Wired where they look at some of the most commonly Googled questions about celebrities. "Is Julia Roberts related to Kyra Sedgwick?" pops up in the search engine's auto-complete. 
Roberts explained that no, the two are not related, but she did speak about their time playing sisters on set. She noted that they also shared fictional parents played by Robert Duvall and Gena Rowland. The film spent a lot of time exploring family dynamics and gave the whole crew a chance to share the screen and some heartfelt dialogue throughout. 
Kyra Sedgwick and Julia Roberts have taken different paths
Since their time sharing a film set, the two women's careers have diverged. Roberts has continued acting on the big screen, but Sedgwick has found more success on television. Since the 1995 appearance in Something to Talk About, Roberts has starred in films like My Best Friend's Wedding and Closer and picked up an Oscar win for Erin Brockovich. 
Sedgwick, meanwhile, went on to find lasting success on the long-running drama The Closer, where she starred as Deputy Police Chief Brenda Johnson. The role kept her busy for the series' seven-season run and earned the star several Emmy nominations and one win. More television appearances for Sedgwick include a recurring role on Brooklyn Nine-Nine and a starring role in the new comedy Call Your Mother. 
Perhaps Sedgwick and Roberts will cross professional paths again as both remain active and popular entertainers with upcoming projects in the works. Viewers certainly seem to think the two can pull off believably being cast as siblings, so maybe another chance to share a set will be in their future.
RELATED: Kevin Bacon and Kyra Sedgwick Reveal How They've Stayed Married So Long