Julianne Hough's Ex Chuck Wicks Explains the Real Reason They Broke up in 2009: 'Sh*t Hit the Fan'
When Julianne Hough and country music singer Chuck Wicks broke up in 2009, they made it seem like there was no real drama that caused them to split and that they just grew apart over time. 
However, Wicks recently revealed that that wasn't the case at all, sharing that there were issues in their romance which they hid from the public eye. Keep reading to find out what the singer had to say about his whirlwind romance with Hough and how the end of their relationship really went down back in 2009.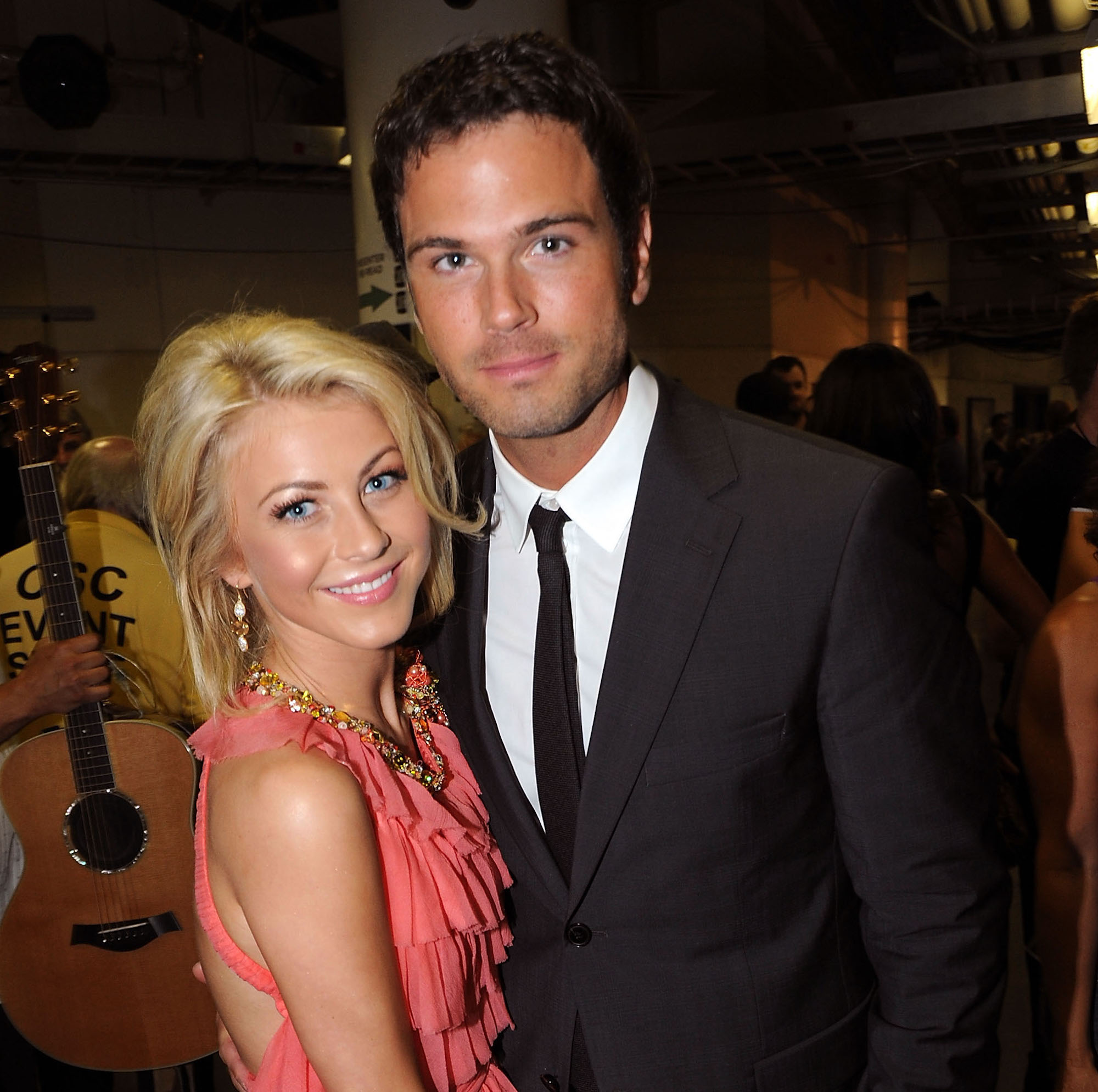 Julianne Hough and Chuck Wicks were paired together for season 8 of Dancing With the Stars
Hough and Wicks' love story first kicked off in the late 2000s. While it's believed the two initially met on the set of Dancing with the Stars, they actually first crossed paths and began dating while on tour with Brad Paisley in 2008. 
A few months later, Hough and Wick were paired together on the eighth season of DWTS, but after a year of dating, they called it quits in November 2009.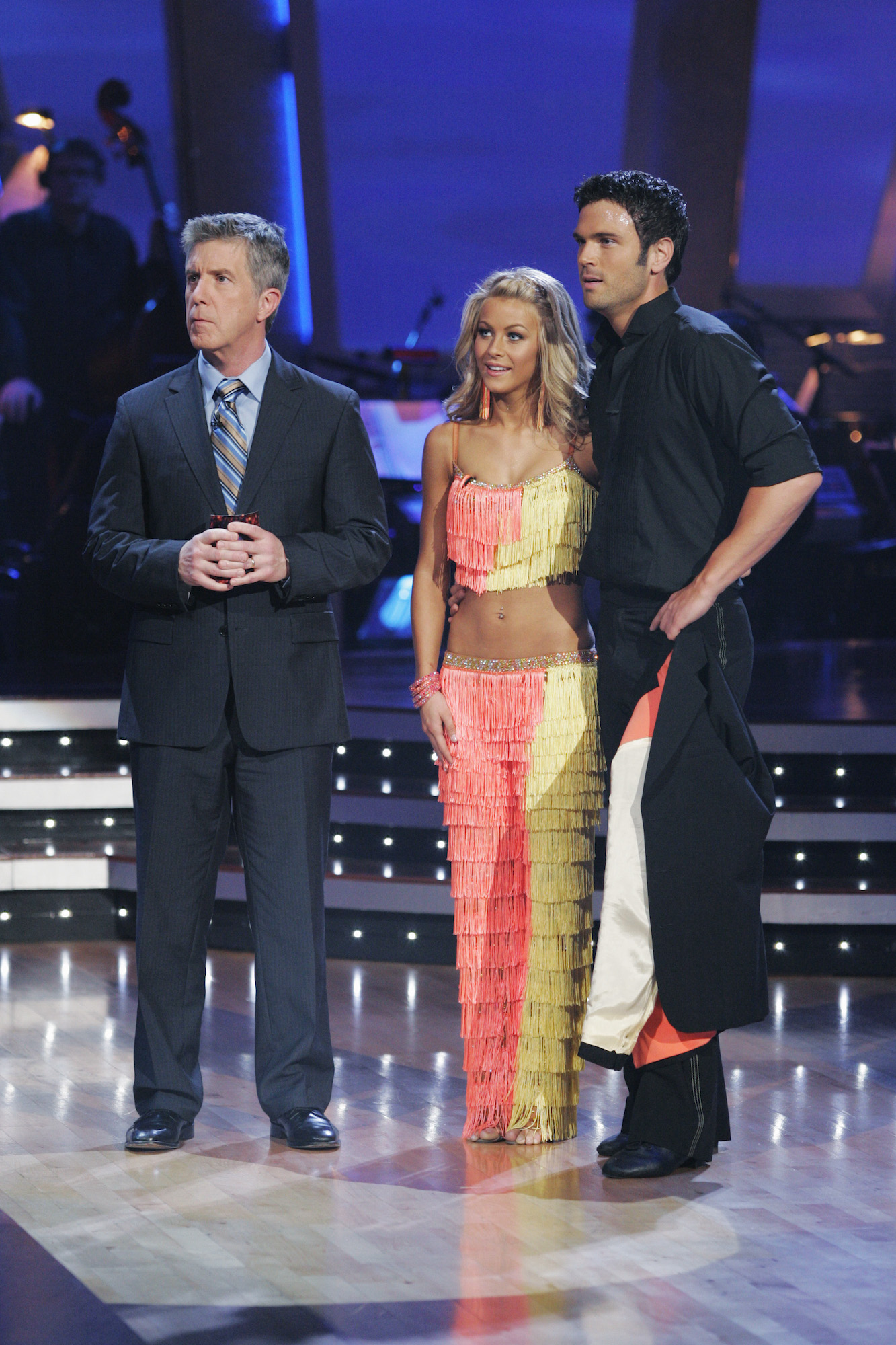 Though it was believed that the pair's separation was amicable, Wicks is setting the record straight on their breakup more than a decade later, revealing that their split was a lot messier than they initially shared.
Julianne Hough and Chuck Wicks' romance wasn't built to last
On a Dec. 14 episode of his podcast Talk to Chuck, the singer got candid with guest Carly Pearce about his split from Hough. 
Though Wicks admits things were great in their relationship at first, he says both he and Hough eventually realized that they weren't as compatible as they thought.
But instead of having a breakup play out in the public eye, Wicks says he and Hough made a "pact" not to reveal what went wrong in their romance, agreeing to pretend everything was "fine" and they just decided to end things amicably.
"You go out there, we're both loving life, we're on a high because we're both, our careers were going great. You know, we bought a house together, did all these things and then out of nowhere you find out that they're not the person that you thought they were and you break up. And then I had to…everybody wants to know why," Wicks explained. "And, you know, I found myself doing a CMA red carpet and we made a pact together to basically lie, to say, no, we just wanted to part ways, everything's fine. It wasn't fine. Sh*t hit the fan."
Though Wicks and Hough appeared to be the perfect couple in the public eye, the "Stealing Cinderella" singer shared that things were not great between them behind closed doors. He even admits that there was a point in their relationship that he "didn't really like" the DWTS pro.
"I'm not going to throw anybody under the bus but it wasn't my fault," he continued. "When Julianne and I broke up … I was like, 'When am I going to see her?' Because I played the game. In the public eye, I was like, 'Oh, man, it's great.' But actually, I didn't really like her at the time. Now, I just don't even care … It's on you. You get past it. I've seen her one time. I've seen her one time in 10 years."
Both have since gone on to find love with other people
Though things didn't work out between them, that hasn't stopped Hough and Wicks from striking up romances with other people throughout the years. 
Following her split from Wicks, Hough went on to date Ryan Seacrest for three years before marrying Brooks Laich in July 2017. Unfortunately, the couple's marriage didn't last as Hough filed for divorce from the former NHL player in November 2020, five months after they announced their separation.
Meanwhile, Wicks is married to Kasi Williams, the sister of country superstar Jason Aldean. The twosome tied the knot in July 2019 and welcomed their son Tucker Elliot earlier this month.