Julie Andrews Has a Story to Tell in Her New Podcast for Kids
Find out all about 'Julie's Library', actress Julie Andrews exciting new podcast for children and their families.
Actress Julie Andrews' stage, film, and television career has spanned over seventy years, and it is astonishing, yet not surprising, that the legendary artist has still not "called it a day" and decided to retire.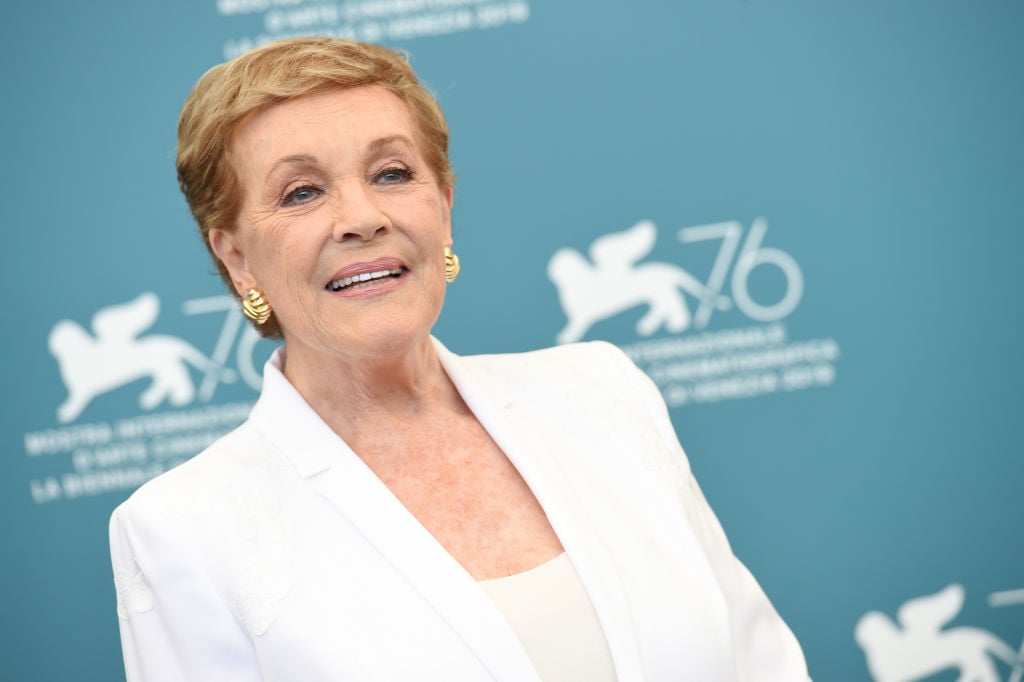 Andrews, 84, easily appears ten years younger and has the energy of someone ten years younger than that.
The Victor/Victoria star is clearly not ready to rest on her laurels, and this week announced her newest creative project.
Julie Andrews has been busy
In Oct. 2019, Andrews published her memoir, Home Work: A Memoir of My Hollywood Years. The book explores her years in Hollywood, the films that cemented her fame with generations of children, as well as the ups and downs of being a woman in the industry.
Written with her daughter – writer and educator Emma Walton Hamilton – Andrews told People at that time, "It was painful, funny, we wept at times, we laughed our heads off, we drank endless cups of tea. And we worked. It was about a two and a half, three-year project when all is said and done. It was a lot of writing with my daughter, which I enjoyed very, very much."
Andrews calls this her biggest disappointment
Despite all her fame, great accomplishments, and box-office hits, the actress has experienced, of course, significant setbacks. Chief among these, she says, is the loss of her voice after a 1997 operation that sent her into a depression.
"When I woke up from an operation to remove a cyst on my vocal cord, my singing voice was gone," she told AARP The Magazine in 2019. "I went into a depression. It felt like I'd lost my identity."
The artist filed a lawsuit against Mount Sinai Hospital in New York City in 1999 and settled the suit in 2000. She said in a statement, "I am glad to have settled this case in a favorable manner and am glad to close this chapter on an event which was unfortunate for all concerned."
Julie Andrews and her daughter are collaborating on her new podcast
Her new project, a storytelling podcast called "Julie's Library" features the actress, along with her daughter, reading beloved and favorite children's books.
The pair have collaborated on more than 30 books for children and young adults and their new podcast showcases their desire to share this love of reading, imagination, and learning with children and their families everywhere.
Andrews, in a note on the podcast site, expressed her delight in being able to provide such timely content during the current moment of quarantining and sheltering in place.
"At this extraordinary time," she wrote, "with families confined to their homes and in need of creative content and learning support, we have accelerated the show's launch in order to bring it to audiences as soon as possible."
The singer and actress explained that she and her daughter will be reading "favorite current children's books together, sometimes joined by my grand-daughter—Emma's daughter—Hope, and other special guests."
"It is our hope that the stories and ideas we share on "Julie's Library" will provide family listening pleasure, inspire meaningful conversations, and be a trusted resource for literary enjoyment and learning."
Start reading along with Julie Andrews today at "Julie's Library."