Julie Andrews' Is the Reason 'A Spoonful of Sugar' Is in 'Mary Poppins'
Disney's Mary Poppins is a staple in cinematic history. The movie, which debuted on August 27, 1964, follows Jane and Michael Banks, two children upset over the prospect of a new nanny. However, they are delighted when a new magical nanny, Mary Poppins (Julie Andrews), arrives.
Starring Julie Andrews and Dick Van Dyke the movie is still universally beloved. However, one of the movie's most memorable songs would never have seen the light of day without Andrews.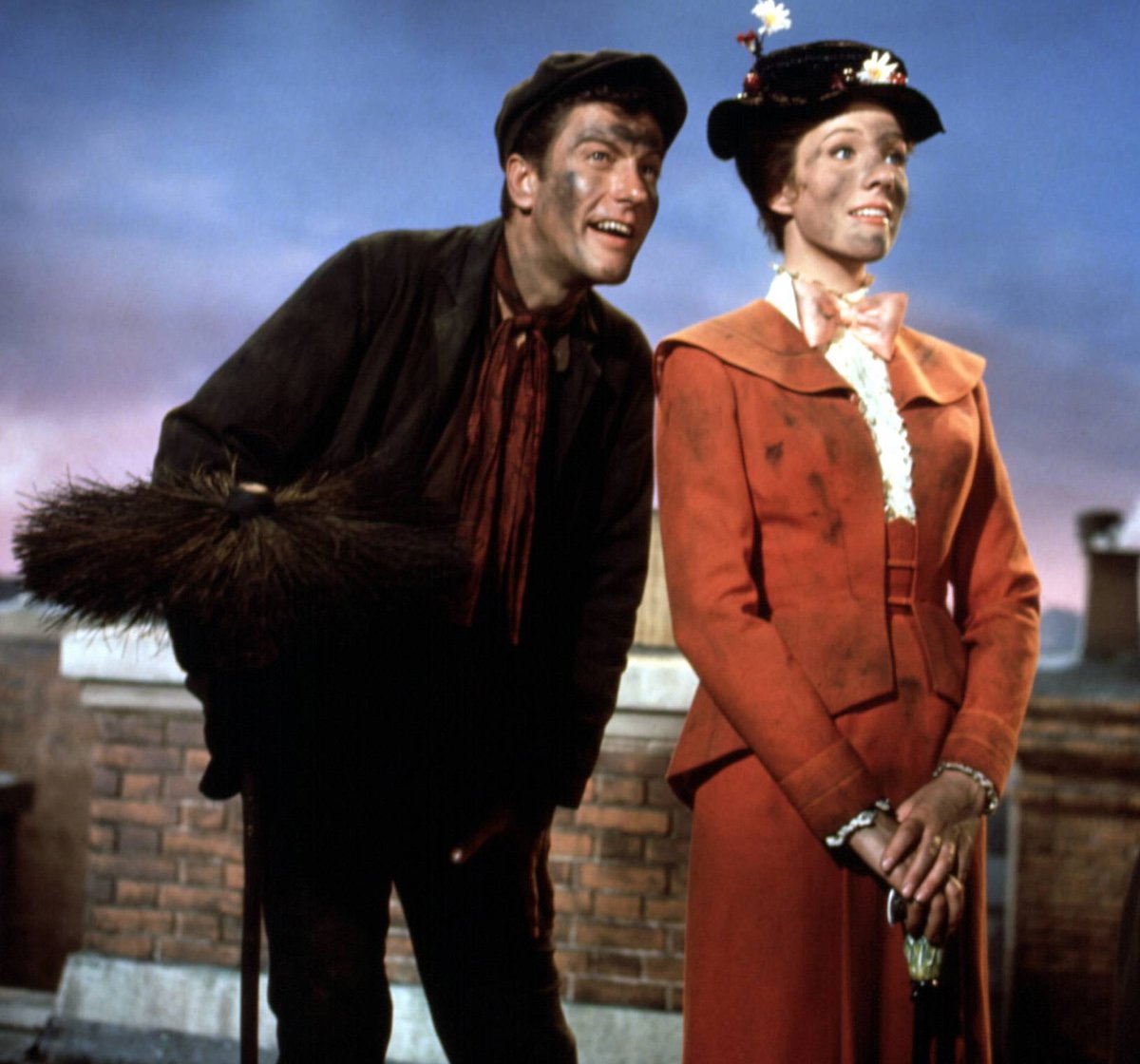 'Mary Poppins' is one of the most beloved Hollywood musicals of all time
Mary Poppins was so beloved and well-received that it became the highest-grossing film of 1964. At the time of its release, it was Disney's highest-grossing film of all time, and it received 13 Academy Award nominations.
Walt Disney commissioned the film because his daughters were massive fans of the books, and they'd made him promise to make the books into the film. However, P. L. Travers, Mary Poppins author, had no interest in seeing her creation Disneyfied. She rejected the media mogul for almost 30 years.
The film was Andrew's film acting debut. They even waited until after the legendary actress had given birth to get the film in production.
Julie Andrews was not a fan of one of the songs intended for the movie
When it came to writing the music for Mary Poppins, there was only one team that Disney wanted. The Sherman Brothers, an uncle and nephew musical duo, were responsible for the music in Chitty Chitty Bang Bang, The Jungle Book, and The Aristocats.
The Sherman Brothers also wrote the classic, "It's a Small World After All," which they wrote in the wake of the 1962 Cuban Missle Crisis. Two years later, when it was time to write the music for Mary Poppins, the pair came up with the song "Through the Eyes of Love." It was their absolute favorite song they had written for the movie.
However, when Andrews heard it, she hated it.
Julie Andrews inspired 'A Spoonful of Sugar'
We all know the iconic lyric, "Just a spoonful of sugar makes the medicine go down…in the most delightful way." However, "A Spoonful of Sugar" was only written because Andrews rejected the Sherman Brothers original number for the movie.
Jeffrey Sherman, the Sherman Brothers's son, and nephew, shared on Facebook that his father came home after Walt Disney asked them to write a new song for the movie. He explained,
When I was a kid, they rolled out a vaccine for polio. We were given it at school on a sugar cube. I went home and my dad, who was working on Mary Poppins, asked how my day was. Walt asked the Sherman Brothers to come up with a new song that would be in line with Mary's //Julie's philosophy. Dad asked me how my day was and I told him about getting the polio vaccine at school. I was known for rejecting the booster shots at my doctors' office and running away. He said, 'Didn't it hurt? I told him they put it on a sugar cube and you just ate it. He stared at me, then went to the phone and called my uncle Dick. They went back to the office and wrote "A Spoonful of Sugar'"("Helps the Medicine Go Down)"