Is Jungkook the Last BTS Member to Create a Solo Song? Here's What We Know About 'Still With You' and the Mixtapes of These K-Pop Idols
Jungkook just released a new song for BTS fans to stream, however, he wouldn't be the first member to branch off on his own. Here's what we know about the solo projects of these idols.
BTS fans may be physically separated from this K-pop group at the moment, but ARMY is definitely "still with" Jungkook and his recently released single. Is Jungkook the last BTS member to branch off on his own? Which of the BTS performers have solo music? Here's what we know about these K-pop idols and their side projects.
A few of the BTS members released solo mixtapes and singles, including the rap line
These K-pop idols keep busy both within the group and with their own side projects. That includes "mixtapes" and solo songs, released by more than half of the performers in this award-winning boy band. 
While on their "period of rest and relaxation," J-Hope kept busy with the release of his song with Becky G, "Chicken Noodle Soup." He previously released his own mixtape, though, Hope World, which earned millions of streams on each song.
RM released a number of solo songs and even appeared alongside Lil Nas X for a remix of "Old Town Road." This year, rapper and dancer Suga released new songs as his alter-ego, Agust D, including a new music video for "Daechwita."
Most recently, BTS' Jungkook debuted one of his first solo songs outside of the group, titled "Still With You." It became an instant favorite among fans, earning millions of streams on Soundcloud, the platform it was posted on.
V released his solo song 'Winter Bear' earlier in 2019
Jungkook is not the first member of the vocal line to release music outside of the group. In 2019, singer V released the song "Winter Bear," written and performed entirely in English. This song appeared on YouTube, along with a music video created by this idol. 
However, there are still a few members of BTS who have yet to release their own songs. This boy band has been considerably busy, though. From creating their recently released album Map of the Soul: 7 to promoting it overseas to preparing for their now-postponed Map of the Soul world tour.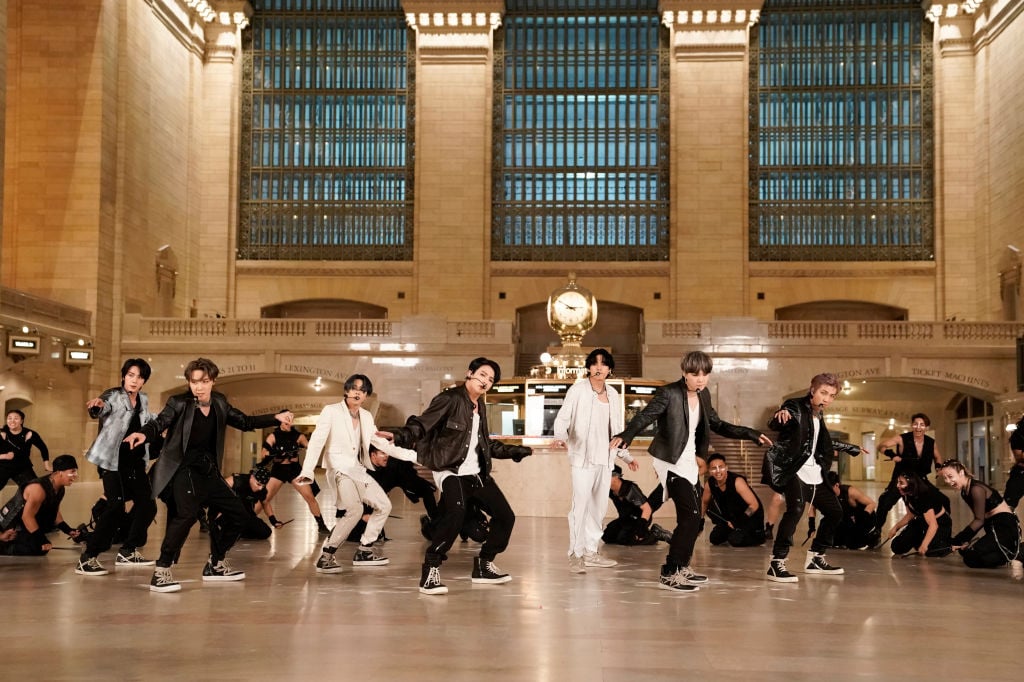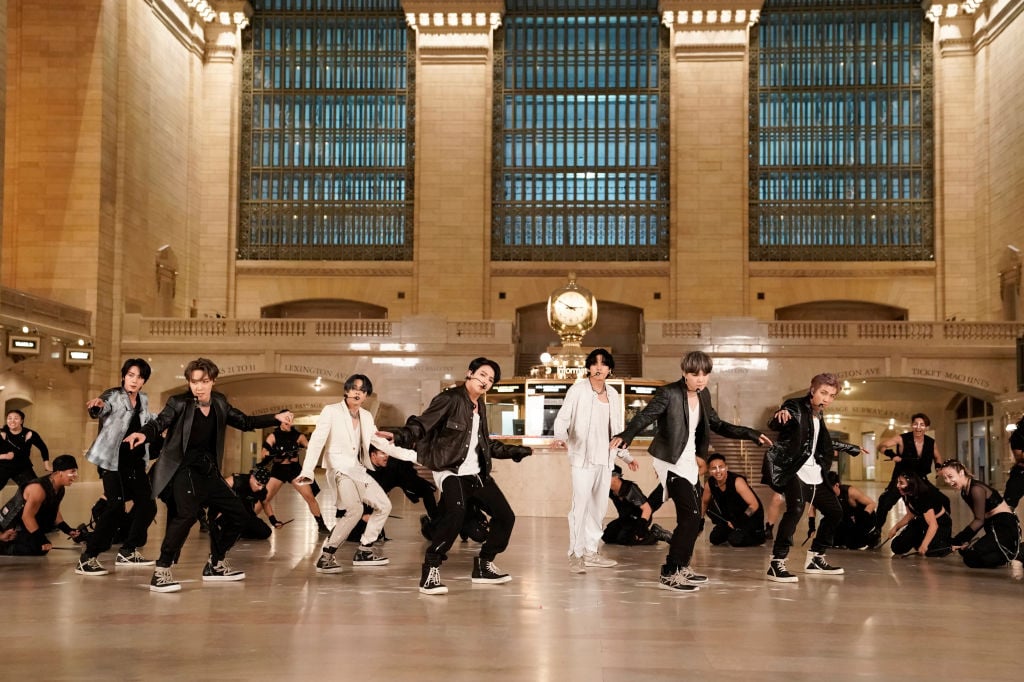 Is Jungkook the last member to release solo music?
Although the BTS members have solo and "sub-unit" songs in conjunction with the K-pop group and their albums, there are still a few members who haven't branched out on their own. That includes singers Jimin and Jin. (Jin and V did work together to perform songs for the television series Hwarang.)
Regardless, fans took to social media, sharing their love and support for Jungkook's latest single. Some even look forward to a "mixtape" in the future, similar to those created by J-Hope and Suga. 
"The fact that 'Still With You' is the [song of the year] and Jungkook did all the work in one night. He was at home by himself, he wrote the melodies, and added lyrics to it then went to the studio and completed the song with p-dogg. He is the boss of his job, legend," one Twitter user said.
"No matter what I'll still stand with you, you don't need to apologize, Jungkook, you've never ever hurted me, you always make me happy in my tough days. I smile unknowingly when I hear your voice, thank you so much for everything, Kook," another Twitter user said.